The story of the Seymour Duncan Jason Becker Perpetual Burn humbucker is a very interesting one. Back in the day, a young Jason Becker became taken with the tone of a Gibson Les Paul loaded with a Seymour Duncan JB humbucker. The guitar belonged to Bob Rock, who was producer of David Lee Roth's A Little Ain't Enough album, and Jason used it on the title track. He was so intrigued by the tone of the JB that he started talking with Seymour Duncan about this pickup needs. Some prototypes were developing and the project was well on its way when Jason had to call a halt due to his progressively worsening ALS. But recently, while listening to friends play his guitars through prototypes of a possible signature amp, Jason was blown away by the tone of the prototype pickup. So he reached out to Seymour Duncan to finish was started. The Jason Becker Perpetual Burn bridge humbucker is the result.
[geo-out country="Australia" note=""]Click Here to see the Seymour Duncan Jason Becker Perpetual Burn humbucker in eBay stores
[/geo-out]
With an Alnico 5 bar magnet and a 12.11k DC resistance, the Perpetual Burn is hotter than a '59 Model humbucker but not as powerful as the JB. This puts it in a very interesting sonic space. The '59 is great for vintage and crunch tones, but lacks the natural power to kick out really killer high gain without a little help from a clean boost or an overdrive. And the JB is great for high gain tones but can be a little too big-sounding for some musical situations. So on paper the Perpetual Burn seems like a pickup which will give you vintage and high gain tones without being too hot for the former or too underpowered for the latter.
I installed a Perpetual Burn in my Ibanez RG550 (a roadflare-red 20th Anniversary model). I kept the stock single coil pickup in the middle position for now, and added a Seymour Duncan SH-1n '59 Model in the neck position. The first thing I noticed about the Perpetual Burn was how it seemed to embody much of what I love about the JB but with more dynamic sensitivity and less power in the low end. The mids aren't as honky either, with more of an emphasis on upper mids rather than 'middle mids.' It's perfect for hard rock and blues rock, but also ideally suited to my personal favourite metal tones – think the rich, woody tones of the JB on Megadeth's 'Youthanasia,' but shifted a little towards Eddie Van Halen's famous 'Brown Sound.' It's easy to generate pinch harmonics, and palm-muted notes are well-defined and chunky.
That's not the Perpetual Burn's only superpower though: it turns out that it really comes to life when you use your guitar's volume knob to vary the amount of gain. I was able to go from full-on distortion to a bold crunch to a bright, clear clean sound with ease, and while that's certainly not unheard of for a pickup to do, they don't all do it so damn well. No matter what gain level I used, the Perpetual Burn sounded like it was supposed to sound good at that setting. Here's a video I whipped up for the folks on the Seymour Duncan User Group Forum to demonstrate this quality.
By the way, the '59 is a very interesting complement to the Perpetual Burn. The '59 has a fuller low end, and it took a little bit of tweaking with a screwdriver before I was perfectly satisfied with the balanced between the two. I found that the best way was to set the '59 down a little bit and then raise its adjustable pole pieces. This retained the detail and dynamics of the pickup while reeling back the bass a little bit. I'm sure the Perpetual Burn would work quite nicely with a Jazz or Sentient in the neck position instead, and I've heard of some folks trying another Perpetual Burn in the neck position and being quite happy with the results.
I'm hard pressed to think of a genre that the Perpetual Burn wouldn't sound great in. I'm using it for blues-rock, shred, hard rock and metal, and it sounds completely at home with each. I've also tried it for blasting out pop-punk riffs, and it's got just the right amount of teeth for that too. And in terms of output it really hits that sweet spot where you can blast it with distortion from your amp or with pedals and it'll retain its definition, or you can dial the grit right back and enjoy the clear, ringing, bright tones. This is my first Perpetual Burn but I'm pretty sure it won't be my last!
Sours: https://iheartguitarblog.com/2014/06/review-seymour-duncan-jason-becker-perpetual-burn-humbucker.html
Jason Becker
1/2
1/1
1/1
1/1
1/1
1/1
1/1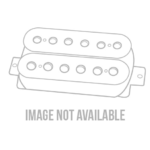 1/1
A testament to the power of shred, the Perpetual Burn passive humbucker pickup lends any guitar a harmonic intensity worthy of the virtuoso that is Jason Becker.
TECH SPECS
DCR – Short for DC Resistance, is measured in Ohms and is the total resistance of the copper wire wound around a coil form. The length of the coil form, the number of turns and the gauge of wire all affect the DCR reading. DCR is often used as a gauge of output because as the turns increase, so does the output, though magnet type and the coil geometry also influence output.
Magnet – We use several different magnet formulations: Alnico 2, Alnico 3, Alnico 4, Alnico 5, Alnico 6, Alnico 8 and Ceramic 5/8. In the case of pickups, the most significant characteristic is the gauss strength, which is a measure of the density of the magnetic field. Of the magnets we use, Alnico 3 has the lowest gauss strength. From there in order of ascending strength you have A2, A4, A5, A6, Ceramic and A8. As the gauss strength goes up, so does the output. The magnets at the lower end of the scale tend to produce a softer attack and a degree of "bloom" to the envelope of the note. Ceramic magnets should be considered as an individual case because they do not contain any nickel or iron. This has the effect of decreasing the inductance of the pickup and significantly raising the resonant frequency. It is for this reason that many consider ceramic magnets to have a brittle sound, not their gauss strength. Looking at this from another point of view, ceramic magnets can be said to produce increased clarity, better note definition and faster response to picking.
Output – The overall output of a passive pickup is influenced by several design factors: number of turns of wire on the coil(s), strength of the magnet, coil geometry and magnetic circuit geometry.The output of an active pickup is influenced by the same factors but is predominantly determined by the design of the onboard preamp.
OUTPUT
Bridge
LH
Trem
LH

DCR: Bridge 12.1, Trem 13.1
Magnet: Alnico 5
Cable: 4c Shielded
Type: Passive
OUTPUT (Choose dropdowns to display)
DCR: (Choose dropdowns to display)
Product Details
Description
The saga of Jason Becker and Seymour Duncan spans decades, beginning in the late 80s when Jason approached us with a new humbucker design. Jason wanted a slightly hotter-than-vintage wind of 12K coupled with an Alnico 5 magnet to capture the perfect balance of output, warmth, and note-to-note clarity that all shredders dream of. Years later, the opportunity came for us to make Jason's vision a reality.
The Perpetual Burn is made for endless tapping, wide bends, complex chords and intricate single note passages. And while Jason's signature pickup is the consummate shred machine, its medium output and voicing make it perfect for other demanding styles, ranging from progressive rock to fusion and beyond.
Hand built in Santa Barbara, CA, the Perpetual Burn passive humbucker pickup comes with 4-conductor lead wire for multiple wiring options, is vacuum wax potted for squeal free operation, and is available in standard humbucker and Trembucker spacing.
The E.Q. chart gives you a general idea as to the bass, mids and treble of each pickup position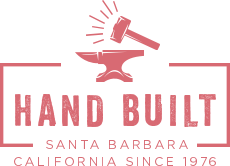 Hand Built in California. Period Correct. Every Time.
Our team of master builders have been with us for an average of 21 years—they take pride in crafting our products to create the most amazing sound possible.
Take Your Tone For A Test Drive
If you're not 100% pleased with the sound of your Seymour Duncan pickups, you can exchange them for up to 21 days after purchase. This offer applies to any pickups bought from an authorized Seymour Duncan dealer in the USA.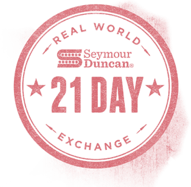 Copyright © 2021 Seymour Duncan. Santa Barbara, California. All rights reserved.
Site Map | Terms of Use | Privacy Policy
Sours: https://www.seymourduncan.com/single-product/jason-becker
Seymour Duncan Releases Jason Becker Perpetual Burn Humbucker Pickup
Seymour Duncan has released its new Jason Becker Perpetual Burn Humbucker.
From the company:
The story of the Jason Becker pickup starts decades ago when Jason was catapulted to the top of the guitarist world, thanks to his work with Cacophony, David Lee Roth and as a solo artist.
Becker writes: "I remember Bob Rock bringing in a Les Paul with a Duncan JB in it while I was recording the David Lee Roth song 'A Little Ain't Enough,' and I absolutely loved it.
"After playing with Bob Rock's guitar, I contacted Seymour Duncan to potentially work on a Becker pickup. We talked about what I wanted and over the course of a few months, they sent about six test pickups."
Becker came to Seymour Duncan looking for a pickup with enough gain for singing leads and the dynamic response for complex chording and ringing clean tones. As the pickup was nearing completion, his ALS was making things increasingly hard and the pickup was never released.
As to how Becker came back to completing the pickup, he writes: "A couple years ago, my buddy Michael Lee Firkins came over to test a possible Becker signature amp. We tried tons of guitars, but didn't find any that sounded very good, or at least that sounded like me. We finally plugged in the guitar with one of my test Duncans in it, and we were all floored! It was like magic.
"We decided to finalize the pickup and I would say the final tone sounds like me, only way better! It has the thick beef and balls that we metal players and old Van Halen fans like, plus a sweet, clear and crisp, yet warm lead tone."
With an Alnico 5 bar magnet and a 12.11k DC resistance, this pickup has the clarity and punch for Becker's brand of high-octane shred but is a great choice for rock, blues, and fusion as well. It's a drop-in replacement for any humbucker-equipped guitar and requires no modification to the instrument.
Each Perpetual Burn pickup is hand built in Santa Barbara, California, and is available in standard spacing or trembucker and in black, white or zebra and can be ordered in an assortment of colors as a shop floor custom.
For more information, visit SeymourDuncan.com.
Image 1 of 2
Image 2 of 2
Sours: https://www.guitarworld.com/gear/seymour-duncan-releases-jason-becker-perpetual-burn-humbucker
INSANE ARPEGGIOS 😱 'Serrana' - Jason Becker - Played on his original numbers guitar! 🤯
.
Becker pickups jason
.
Carvin Jason Becker Model
.
Similar news:
.
108
109
110
111
112