Las frases tienen el poder de inspirarte, motivarte y darte fuerza en los momentos en que más la necesitas. Aquí van citas que te impulsarán:
Depositphotos.com
1.  "He aprendido que las personas olvidarán lo que dices y lo que haces, pero nunca olvidarán cómo las hiciste sentir" - Maya Angelou, poetiza estadounidense.
2. "Ya sea que pienses que puedes o que pienses que NO puedes, estás en lo correcto" - Henry Ford, empresario estadounidense.
3. "La perfección no puede lograrse, pero mientras perseguimos esta perfección podemos alcanzar la excelencia" - Vince Lombardi, entrenador estadounidense.
4. "La vida es 10 por ciento lo que me pasa y 90 por ciento cómo reacciono a ello" - Charles Swindoll, educador y predicador estadounidense.
5. "Si te enfocas en  lo que sí tienes en la vida, siempre tendrás más. Si solo ves lo que no tienes, nada será suficiente" -  Oprah Winfrey, presentadora estadounidense.
6. "Recuerda, nadie puede hacer que te sientas inferior sin tu consentimiento" - Eleanor Roosevelt, primera dama estadounidense.
7. "No puedo cambiar la dirección del viento, pero ajustar mis velas para llegar a mi destino"- James Dean, actor. 
8. "Cree y ya estarás a mitad de camino" - Theodore Roosevelt, presidente estadounidense.
9. "Para manejarte a ti mismo debes usar tu cabeza; para manejar a otros, usa tu corazón" - Eleanor Roosevelt.
10. "Demasiados de nosotros no estamos viviendo nuestros sueños porque estamos viviendo nuestros miedos". Les Brown, orador profesional.
11. "Dentro de 20 años estarás más decepcionado por las cosas que no hiciste que por las cosas que sí"- Mark Twain, escritor estadounidense.
12. "He fallado más de 9000 mil tiros en mi carrera. He perdido casi 300 partidos y en 26 ocasiones pude hacer la canasta que ganara el partido y fallé. He fracasado una y otra vez en mi vida. Y por esa razón he triunfado" - Michael Jordan, basquetbolista. 
13. "No busques ser exitoso, sino a ser de valor para otros" - Albert Einstein, científico alemán.
14. "No soy un producto de mis circunstancias, soy un producto de mis decisiones" - Stephen Covey, empresario estadounidense.
15. "La forma más común en que las personas renuncian a su poder es pensar que no lo tienen" - Alice Walker, activista estadounidense.
16. "Lo más difícil es tomar la decisión de actuar, lo demás es pura tenacidad" - Amelia Earhart, pionera de la aviación.
17. "Es en los momentos de mayor oscuridad cuando nos enfocamos para ver la luz" - Aristóteles Onassis, millonario.
18. "No juzgues cada día por lo que cosechas, sino por las semillas que plantas" - Robert Louis Stevenson, escritor.
19. "La única manera de hacer un gran trabajo es amar lo que haces" - Steve Jobs, cofundador de Apple.
20. "Cambia tu pensamiento y cambiarás al mundo" - Norman Vincent Peale, autor de The Power of Positive Thinking.
21. "La pregunta no es quién me va a dejar hacer algo; es quién se atreverá a detenerme" - Ayn Rand, novelista rusa.
22. "Si escuchas una voz que te dice 'No sabes pintar', entonces, por favor, pinta y esa voz será silenciada"- Vincent van Gogh, pintor holandés.
23. "Recuerda que a veces no obtener lo que quieres es una muestra de increíble buena suerte" - Dalai Lama, lider religioso.
24. "Con los años he aprendido que una vez que la mente se decide, el miedo disminuye"-  Rosa Parks, activista estadounidense.
25. "¿Qué es el dinero? Un hombre es exitoso si en el tiempo entre despertar e irse a la cama hace lo que realmente quiere" - Bob Dylan, músico estadounidense.
26. "Si quieres elevarte a ti mismo, eleva a los demás" - Booker T. Washington, educador afroamericano.
27. "Las limitaciones solo viven en nuestra mente. Pero si usamos nuestra imaginación, las posibilidades se vuelven ilimitadas" - Jamie Paolinetti, atleta.
28. "Cuando una puerta a la felicidad se cierra, otras se abren, pero a veces pasamos tanto tiempo viendo la puerta que se cerró que no notamos las que se han abierto"- Helen Keller, activista estadounidense.
29. "Qué maravilloso es que nadie necesita esperar un segundo para empezar a mejorar al mundo" – Anne Frank, escritora y víctima del Holocausto en la Segunda Guerra Mundial.
30. "Cuando tenía cinco años, mi madre me dijo que la felicidad es la clave de la vida. Cuando fui a la escuela, me preguntaron que quería hacer cuando fuera grande. Yo escribí que 'feliz'. Me dijeron que no había entendido la tarea y yo les dije que ellos no entendían la vida" -  John Lennon, músico británico.
31. "La única persona que estás destinada a ser es la persona que te decidas ser" - Ralph Waldo Emerson, ensayista estadounidense.
32. "No podemos ayudar a todos, pero podemos auxiliar a alguien" - Ronald Reagan, presidente de Estados Unidos.
Sours: https://www.entrepreneur.com/article/268712
Battle rap has been a pillar in the hip-hop temples since artists first started stringing rhymes together at house parties in the Bronx over breakbeats. As an art form, hip-hop has been considered by many in the industry as more of a competitive sport than any other form of entertainment. Rap battles are perhaps the most obvious characteristic of that competitive nature.
Red Bull, the energy drink behemoth, has been involved in the music industry for years, and the battle-rap world is no exception. The brand has been throwing events globally with beat-battle competitions for hip-hop producers, concerts and festivals that highlight up-and-coming talent from around the world, and events with individual artists to grow their audiences.
Yartzi, a Puerto Rican rapper and defending U.S. champ of Red Bull's Spanish battle rap competition, Batalla de los Gallos, is a perfect example of an artist the company has been helping to raise up for the masses. He'll be in Miami defending his 2019 U.S. victory this Saturday, October 24, when Batalla de los Gallos takes over the James L. Knight Center for a livestreamed championship battle.
The event features a bracket-formatted elimination contest with 16 battle rappers from across the U.S. and Puerto Rico. Eight of the competitors are from Miami, with one rapping out of Orlando. There will be two rounds, one minute each, and if the judges wish, they can have the challengers go an extra round if they feel the competition is too close to call.
Related Stories
I support
Local
Community
Journalism
Support the independent voice of Miami and help keep the future of New Times free.
Support Us
Red Bull has created interesting challenges for the artists, such as a possible emoji round or pulling random objects from a trunk that the artists can incorporate into their rhyme schemes.
Battle rap has been re-emerging as a culture and scene worldwide, and for the Spanish-language scene, freestyling is pivotal. No written lyrics are allowed in the U.S. championship.
Miami-based rapper O.G. Frases, who finished third in 2019's Red Bull event, says that in the Spanish battle-rap arena, "the public would completely demolish a rapper for using written lyrics."
"Everyone looks at writing rhymes as the worst possible sin you can commit going into a battle in Spanish," Frases tells
New Times
.
Although Frases admits that fans, including himself, love to see two battlers go against each other when everyone knows they have "beef," that isn't something common in the Spanish battle rap scene.
Frases, 26, left Venezuela in 2010 and has been competing regularly since 2018. He got his start freestyling in 2006 before he ever moved to the U.S. Like many battle rappers, when he's not competing, he works on solo projects and makes music with his band, O.G. and the Rebels.
Frases takes the art of battle rap very seriously. He tries to compete every weekend to keep his mind sharp and flow on point. Because the battle-rap scene is such a tight-knit group, he often runs into other battlers and describes the local scene as very encouraging.
The roster for the event was chosen from a pool of rappers who submitted videos. According to Frases, when it comes to the Spanish battle rap scene, Miami is the pinnacle.
"There's a ton of diverse styles and artists of all ages in Miami that compete, and it's great to see the range of talent," he says.
Red Bull Batalla de los Gallos 2020.
7 p.m. Saturday, October 24. Stream via redbull.com/batalla.
Sours: https://www.miaminewtimes.com/music/things-to-do-in-miami-batalla-de-los-gallos-us-championship-october-24-2020-11718491
Frases de "La batalla de los sexos"
Todos los actores – Emma Stone, Steve Carell, Andrea Riseborough, Natalie Morales, Sarah Silverman, Bill Pullman, Alan Cumming, Elisabeth Shue, Eric Christian Olsen, Fred Armisen, Martha MacIsaac, Lauren Kline, Mickey Sumner, Fidan Manashirova, Jessica McNamee, Ashley Weinhold, Austin Stowell, Wallace Langham, Kaitlyn Christian, Bridey Elliott, Lewis Pullman, James Mackay, Enuka Okuma, Tim Ransom, Cooper J. Friedman, Doug Dean, Mark Harelik, Jamey Sheridan, Tom Kenny, Matt Malloy, Chip Chinery, Agnes Albright, Chris Parnell, Dan Bakkedahl, Mike Vogel, Nancy Lenehan, Michael Chieffo, Josh Breeding, Bob Stephenson, Faryn Einhorn, Nelson Franklin, Adam Lustick, Peter A. Hulne, Brigitte Hagerman, Mark Birch, Chet Grissom, Don Dowe, Jim Hanna, Lornie Kuhle, Shelly Slocum, Paul Ganus, Konstantina Mallios, Kevin Hawley, Art Streiber, , Dinka Dzubur, Patee Spurlock, $hutter, Natalie Stephany Aguilar, Beth Alspaugh, Ibraham Alzubaidy, Aaron Archuletta, Robert Artz, Max Bahmani, Jeff Baumann, Karen Baxter, Justin Becker, Bill Blair, Alice Borcean, Michael Bova, Lloyd Bridges, Ruben Bugayong, Vince Chavez, Taylor Clemenza, Yannik Collin, Erica Corona, Howard Cosell, Andrew Creme, Gretchen Dickason, Stan Divranos, Lindsey Elizabeth, Resit Berker Enhos, Chris Evert, Kristin Frantz, Mizo Ghendar, Lee John Gilligan, Pancho González, Roosevelt Grier, Jenn Gulotta, David H Hall, Amy Holt, Jahmilla Jackson, Eddie James, Eli Jane, Richard Allan Jones, Marcus Karlsson, Christine Kent, Slim Khezri, Alexandra Kirr, Brandon Knabe, Melinda Kramer, Manos Krystalis, Hashim Lafond, Jack Leopardo, Sheila M. Lockhart, Frank Lui Geo, Christa Lynn, Morgan Matthews, John C. McGinley, Ricardo Montalban, Shawn C. Nagy, Michele New, Dennis Nicomede, Amechi Okocha, Luke Pacheco, Dillon Peddicord, Craig Reed, David Philip Reed, Kevin Reeverts, Char Richards, Ashley Riley, Giannina Roggiero, Paul Rosenblum, Andrew Rudy, David Sampen, Kaleigh Saunders, Ron Saylor, Howard K. Smith, Kate Stephens-Miller, Chok Suwanavisootr, Lelia Symington, Bogdan Szumilas, Dorinda Townsend, Tiffany Tynes, Xhuliano Ujka, Christopher Underwood, Max Valentine, Cerra Angela Vallentine, Pamela Drake Wilson, Dean Wood
ver todos
Sours: https://www.mundifrases.com/s-pelicula/-284/
frases INCREÍBLES en batallas ESCRITAS #1
Frases Freestyle – Rimas RAP
Aplicación donde encontrarás las mejores frases de freestyle, de los mejores raperos de batallas de rap. La aplicación incluye más de 500 frases de freestyle, ya sea de batalleros argentinos, españoles, o de toda latinoamerica.

La aplicación cuenta con varias secciones, entre las que podemos ver, una sección con los freestylers más famosos, como Aczino, Arkano, Chuty, Wos, Trueno, entre muchos otros. En cada sección del rapero, verás las mejores frases de freestyle, de todas las competencias como Batallas de Gallos, Batallas de Maestros, FMS, Freestyle Master Series, Guetto Dream League, y muchas otras competiciones. Los Freestylers incluidos en esta aplicación de frases de freestyle son algunos de los más conocidos pero iremos incluyendo nuevos.

Si eres un gran aficionado a las rimas de batallas, puedes descargar esta aplicación, donde encontrarás las mejores, pero que, además, iremos añadiendo nuevos raperos, con nuevas frases de freestyle.

Frases de Freestyle App, tiene otras secciones, y funcionalidades. La interfaz, hace que sea perfectamente compatible con Tablet y Smartphones. Además, tiene una función donde podrás recibir cada día, a una hora determinada, una rima de batallas totalmente aleatoria. Así que sí eres fan de las frases de freestyle de argentina, encontrarás muchas de ellas.

Cada frase de freestyle que te guste, puedes guardarla en favoritos. Para ello, simplemente tendrás que pulsar sobre el corazón, que te encontrarás junto a la frase. Por otro lado, otra de las funcionalidades integradas, es la capacidad de copiar directamente las frases, para hacer freestyle, o para mandársela a tus amigos. Además, puedes compartirla directamente en las redes sociales que desees.

Otra de las secciones incluidas se llama frases de freestyle aleatorias, donde como el propio nombre indica, podrás ir descubriendo nuevas frases de batallas de rap, de raperos al azar, que como en los anteriores casos, podrás ir compartiendo o guardando en favoritos.

Por tanto tienes una gran recopilación de frases, la posibilidad de guardar las rimas de batallas, o también la posibilidad de hacer sugerencias sobre nuevos raperos o nuevas rimas de batallas de gallos.

Con el paso del tiempo iremos añadiendo nuevas funcionalidades, mejoras en la interfaz, nuevos raperos, y como no, nuevas frases de freestyle, para que puedas pasar un buen rato o simplemente para compartirlas con tus amigos.

No esperes más y descarga ya la mejor aplicación de rimas de batallas de rap, para deleitarte o recordar los mejores momentos.
Application where you will find the best freestyle phrases, of the best rappers of rap battles. The application includes more than 500 freestyle phrases, whether from Argentine, Spanish, or all Latin American battles.

The application has several sections, among which we can see, a section with the most famous freestylers, such as Aczino, Arkano, Chuty, Wos, Trueno, among many others. In each section of the rapper, you will see the best freestyle phrases, of all the competitions like Batallas de Gallos, Battles of Masters, FMS, Freestyle Master Series, Ghetto Dream League, and many other competitions. The Freestylers included in this application of freestyle phrases are some of the best known but we will include new ones.

If you are a big fan of battle rhymes, you can download this application, where you will find the best ones, but which, in addition, we will be adding new rappers, with new freestyle phrases.

Freestyle Phrases App, has other sections, and functionalities. The interface makes it perfectly compatible with Tablet and Smartphones. In addition, it has a function where you can receive every day, at a certain time, a totally random battle rhyme. So if you are a fan of Argentine freestyle phrases, you will find many of them.

Every freestyle phrase that you like, you can save it in favorites. To do this, you will simply have to click on the heart, which you will find next to the phrase. On the other hand, another of the integrated functionalities is the ability to directly copy the phrases, to do freestyle, or to send it to your friends. In addition, you can share it directly on the social networks you want.

Another of the sections included is called random freestyle phrases, where, as the name suggests, you can discover new phrases of rap battles, of random rappers, which, as in the previous cases, you can share or save in favorites.

Therefore you have a great collection of phrases, the possibility of saving the battle rhymes, or also the possibility of making suggestions about new rappers or new cock battle rhymes.

Over time we will add new features, interface improvements, new rappers, and of course, new freestyle phrases, so you can have a good time or simply share them with your friends.

Don't wait any longer and download the best rap battle rhyme app now, to delight yourself or remember the best moments.
Sours: https://play.google.com/
De batallas frases
Frases de Rap - Geniales Rimas para Batallas
Frases de Rap - Geniales Rimas para Batallas Description
If you are a true lover Rap , their lyrics and rhythms, Cool Rap phrases that we is your best choice. Our app gives you the best rap phrases so you can speak fluently very well against a challenge or battle.

If you want to conquer, express or think about something, we offer the best verses and rhymes, which you can enjoy at any time to update your verses and achieve emphasize to you know. We have a wide variety of phrases to humiliate rap if that's your goal, all allow you to be updated with the latest and best lyrics of this revolutionary genre.

We even added phrases rap love thus our app features over 60 images , with the best quotes of romantic rap, designed to express your feelings, your thinking so you can differentiate yourself from others. They are perfect to download and show your essence, uncensored, as rappers are expressed in their lyrics.

Features of our app:

? No internet connection needed.
?️ More than 30 high-quality images in 5 categories.
Various ? great phrases to humiliate rap.
⚡ Very light, say goodbye loading screens.
✨ image quality without sacrificing space.
? Set as Wallpaper.
?️ Share on social networks of your choice.
? Tutorial step by step to save them to your gallery.

Enjoys an excellent application with all those who value the street art, rap music, urban art that both transmitting and demonstrates the truth of things. Our love rap phrases in Spanish are perfect for sharing via your social networks and profiles for you customize your accounts and devices.
Now you'll always have to hand rap phrases that rhyme and you can select the best that suits you and your situation and succeed to the fifth step. Our app is completely free and perfect to be installed on any device.

Remember that music is one of the best in the arts, through which we can express our feelings and publicize what we think without restrictions or fears. That is why in our application, you can enjoy the best collection of phrases bad rap to leave your opponents and win the battles one to one.

The best app installs phrases rude rap, but with much sense and surprise your friends, acquaintances, relatives and loved ones, with lyrics and rhymes that allow you to tell the truth at all times. We offer excellent rap pictures of ideal quality for all your devices. Download it now!

===================

Thank you very much for downloading our application, CodevApps would be honored that after trying all the features leave us a rating of ⭐ ⭐ ⭐ ⭐ ⭐ in order to continue supporting this application and of course provide future updates. Thank you very much.
Sours: https://www.applatest.com/apps/lifestyle/com.codevapps.frasesderapgeniales
frases INCREÍBLES en BATALLAS ( lo MEJOR de la SERIE )

"Courage is fear holding on a minute longer."
General George S. Patton



"A pint of sweat saves a gallon of blood."
General George S. Patton



"Some people spend an entire lifetime wondering if they made a difference. Marines don't have that problem."
Ronald Reagan



"There is only one principle of war and that's this. Hit the other fellow, as quickly as you can, as hard as you can, where it hurts him most, when he ain't lookin'.'
Sir William Slim


"Courage is resistance to fear, mastery of fear – not absence of fear."
Mark Twain



"I am become death, shatterer of worlds."
Robert J Oppenheimer (citing from the Bhagavadgita, after witnessing the world's first nuclear explosion.)



"We are not retreating – we are advancing in another direction."
General Douglas MacArthur



"There is one thing stronger than all the armies in the world, and that is an idea whose time has come."
Victor Hugo



"War is delightful to those who have had no experience of it."
Desiderius Erasmus



"Ours is a world of nuclear giants and ethical infants. If we continue to develop our technology without wisdom or prudence, our servant may prove to be our executioner."
General Omar Bradley



"You can get much farther with a kind word and a gun than you can with a kind word alone."
Al Capone



"I came, I saw, I conquered."
Julius Caesar



"It is well that war is so terrible, or we should get too fond of it."
Robert E. Lee



We have women in the military, but they don't put us in the front lines. They don't know if we can fight, if we can kill. I think we can. All the general has to do is walk over to the women and say, "You see the enemy over there? They say you look fat in those uniforms."
Elayne Boosler

"In war there is no substitute for victory."
General Douglas MacArthur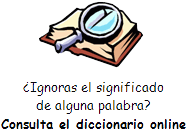 Sours: https://www.mansioningles.com/recursos87.htm
Similar news:
.
1215
1216
1217
1218
1219