Why you shouldn't jailbreak your iPad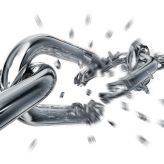 A lot of iPad users resort to jailbreaking to gain greater control over iOS. With a jailbroken iPad, you can download apps unavailable in the App Store and get additional functionality from apps installed on your device. However, this virtually unrestricted access to apps and features has its cons, not least of which are security issues. Read on to find out why you shouldn't jailbreak your iPad.
Security vulnerabilities
Jailbreaking removes security features designed to protect your iPad and the sensitive information it contains. So when you download and install third-party apps onto your jailbroken iPad, you may introduce malware, spyware, and viruses that can compromise your data's security and slow down or damage your device.
Warranty issues
Although it's perfectly legal to jailbreak your iPad, Apple has made it clear that jailbreaking is a violation of the iOS software license agreement. As such, any jailbroken Apple device will not be protected under their warranty service coverage. Apple may even deny service for your jailbroken iPad, so if something goes wrong with it, you're basically on your own.
No iOS updates
Technically, you can install iOS updates onto your jailbroken iPad, but you'll lose your jailbreak. This means you have to go through the entire jailbreaking process again and reinstall all apps and extensions. What's more, if you decide to update your iOS, you may have to wait for an updated jailbreak version to become available, which could take days, weeks, or even months.
Device instability
Jailbreaking can cause your iPad to randomly reboot or malfunction. Also, because third-party apps can access features and protocols not available for apps designed or approved by Apple, you may find that your iPad crashes more often or that certain apps don't work smoothly.
Shortened battery life
The jailbreak in and of itself doesn't affect your iPad's battery life. Shortened battery life issues on jailbroken iPads may be caused by installed third-party apps and tweaks. Some of these, like lock screen widgets and live wallpapers, may be increasing background activity on your device, thus draining your battery faster.
Unreliable voice and data services
If you use jailbroken iPads or iPhones, you may experience dropped calls and spotty data connections more frequently. This can be a major issue if you use your device for work, as unreliable voice and data services can hinder your communications with your colleagues and clients. Also, you may encounter some location data problems on your jailbroken device.
Now that Apple has added so many features to iOS, jailbreaking iPads and iPhones is not as prevalent as it was in previous years. But if you want to increase your device's functionality even more, jailbreaking is something you definitely want to look into. Keep in mind, though, that it has many disadvantages that can put your device and data at risk.
If you want to learn more about jailbreaking or need help with your Apple devices, get in touch with our experts today.
This entry was posted in Apple, General Articles B and tagged 2019August12_Apple_B, App Store, Apple, iOS, iPad, iPhone, jailbreak, Malware, Security, Spyware. Bookmark the permalink. Both comments and trackbacks are currently closed.
Sours: https://www.techadvisory.org/2019/08/why-you-shouldnt-jailbreak-your-ipad/
How to Jailbreak Your iPhone/iPad on Windows?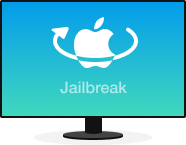 Jailbreaking an iPhone or iPad is the necessary thing you need to use the "Bypass iCloud Activation Lock" function and "Turn Off Find My iPhone" function of AnyUnlock - iCloud Activation Unlocker. But there is no direct jailbreak tool for the Windows system in the market currently. The good news is that you can create an environment manually to jailbreak your iPhone or iPad on a Windows computer. View the detailed guides to learn how to create an environment for jailbreaking iOS and complete a jailbreak on a Windows OS computer.
Note: Even though we prepare for these detailed instructions, we still admit that Jailbreak is a bit of a complex process.
This guide is for Windows OS computer users to jailbreak the iPhone or iPad.
It's easier to jailbreak your iOS devices with a Mac if you own one (macOS 10.13-10.15). And AnyUnlock - iCloud Activation Unlocker (Mac version) will directly help you finish the jailbreaking process of your iPhone/iPad on your Mac: here is a detailed guide on How to Bypass iCloud Activation Unlock on Mac with AnyUnlock.
Preparations for Jailbreaking iOS on Windows
Attention: Jailbreak may let you take the risk of losing Apple security, so please please think twice before jailbreaking the iOS devices.
Preparations needed for jailbreaking iOS devices on Windows:
1. Please make sure your computer runs Windows 7 or later (8/10), 32 or 64 bit;
2. Prepare a USB flash drive with 2 GB or more capacity;
3. Download ubuntu .iso file to your computer;
4. Download rufus.exe to your computer;
5. Download checkra1n-x86_64 file on your computer and then copy (or drag) it to your flash drive for creating Ubuntu environment.
Detailed Instructions for Jailbreaking iOS on Windows
Step 1. Create Ubuntu USB Flash Drive
① Plug in your USB flash drive to the computer;
② Run rufus on your computer (If you have not downloaded it yet, please download it at first);
③ Left-click the rufus file to open it;
④ Click 'SELECT' > Select the downloaded checkn1x ISO > Retain other options by default > click 'START'.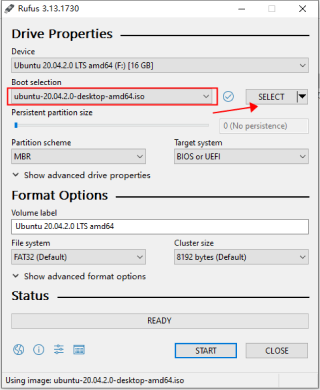 ⑤ A warning message will pop up. Choose the 'Write in ISO Image mode' option. Then, click 'OK' option.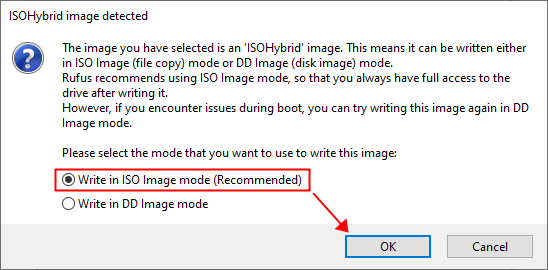 Note: This process will erase all data on your USB flash drive. We highly recommend you to back up your USB flash drive at first.
⑥ It starts writing image. Please wait for a moment.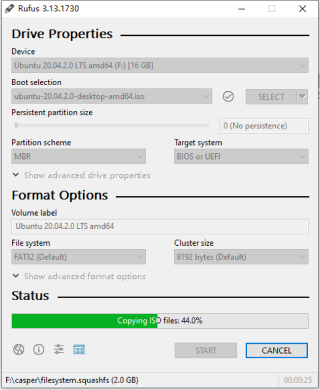 ⑦ After complete the writing prcess, please click 'CLOSE' option.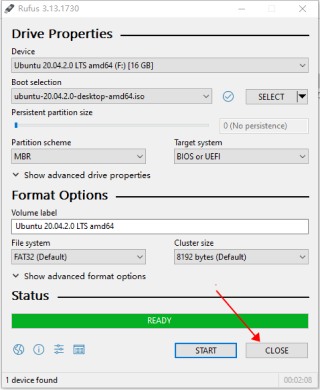 ⑧ Please unplug your USB flash drive and then plug it to your computer again.
Note: This process is vital because the Windows system may not detect your USB flash drive after creating Ubuntu drive.
Step 2. Boot Ubuntu on Windows Computer
① Go to "Windows" on your computer > click "Restart" option to restart your compuer.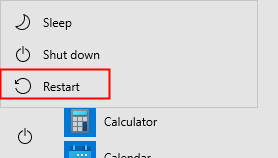 ② Press the F12 shortcut key when the computer is turned on and before the operating system loading.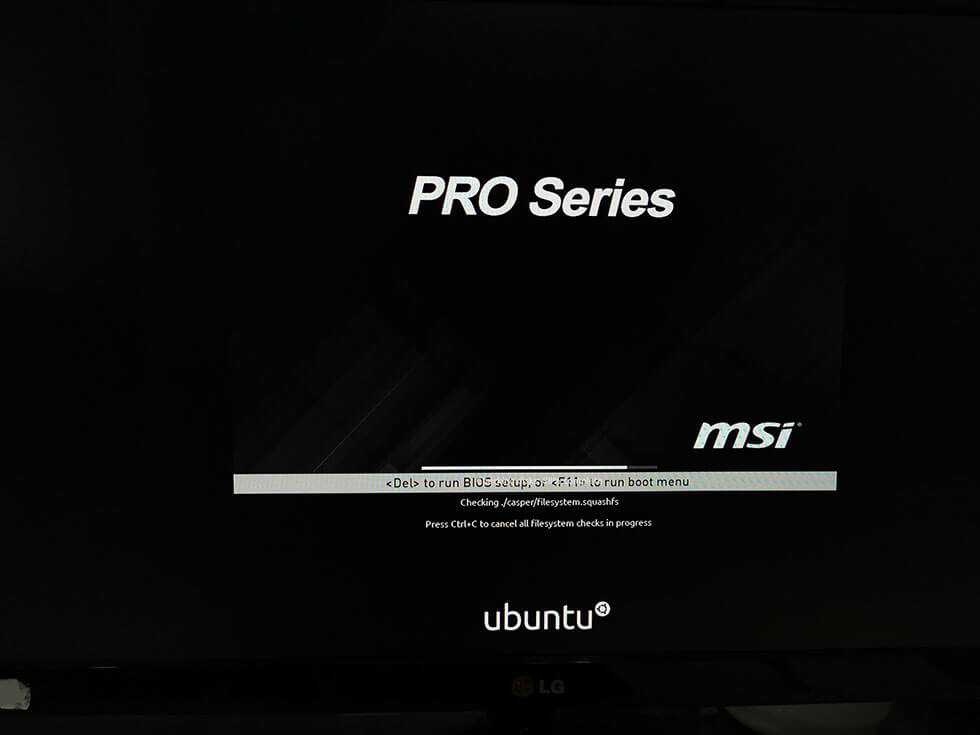 Note: F12 is the shortcut to open the Boot Menu for most brands' computers. If it doesn't work, please check the list prepared below. You can find your desktop brand and a corresponding shortcut.
Desktop Brand
Laptop Brand
Motherboard Brand
ESC
Dell
ASUS, Sony
MAXSUN, UNIKA, SUPOX, Spark, SOYO, EPOX, UNIKA, Jet way, J&W, Colorful, ECS, SOYO, FOXCONN
F8
ASUS, BenQ
ASUS, YESTON, J&W
F9
HP, BenQ
BIOSTAR, GUANMING
F11
ASL
F11
MSI
MSI, ASRock, ONDA, Colorful,ECS, Gamen, Topstar
F12
Lenovo, HP, Acer, Hasee, eFound, THTF, Haier
Thinkpad, Dell, Lenovo, TOSHIBA, Samsung, IBM, Acer, Hasee, Haier,eFound, THTF, GIGABYTE, Gateway, eMachines
GIGABYTE, Intel, Cthim, SOYO, FOXCONN, Gamen, Topstar
Note: If you can't start Start Menu anyway, please try to enter COMPUTER BIOS / UEFI mode and change the system boot settings to go into Linux CheckRA1n.
③ You'll see the Ubuntu system loading interface. All Ubuntu file system checks are in progress.
④ Please select the first option "*Ubuntu" to boot the selected Ubuntu OS.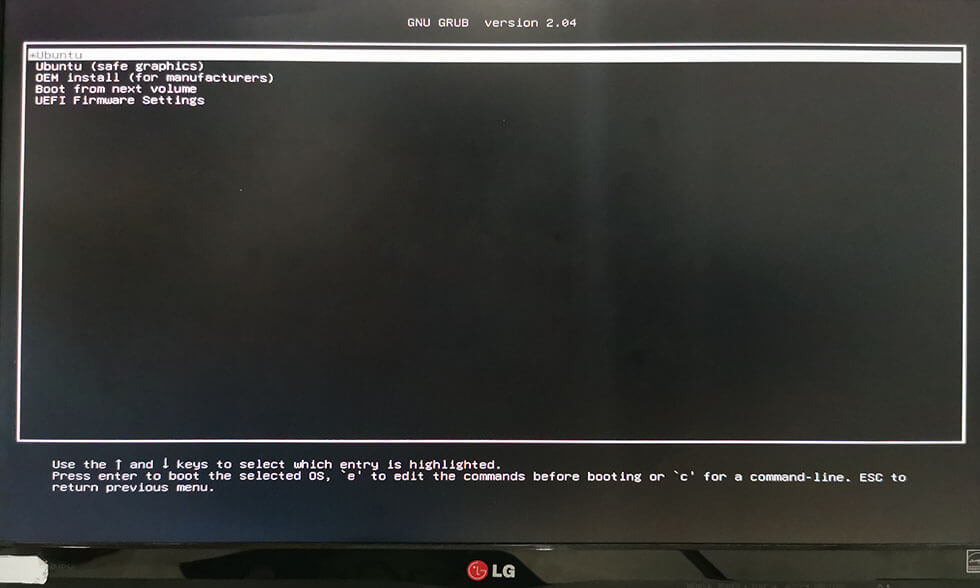 ⑤ When the booting process completes, please select "Try Ubuntu" option to start Ubuntu from your flash drive.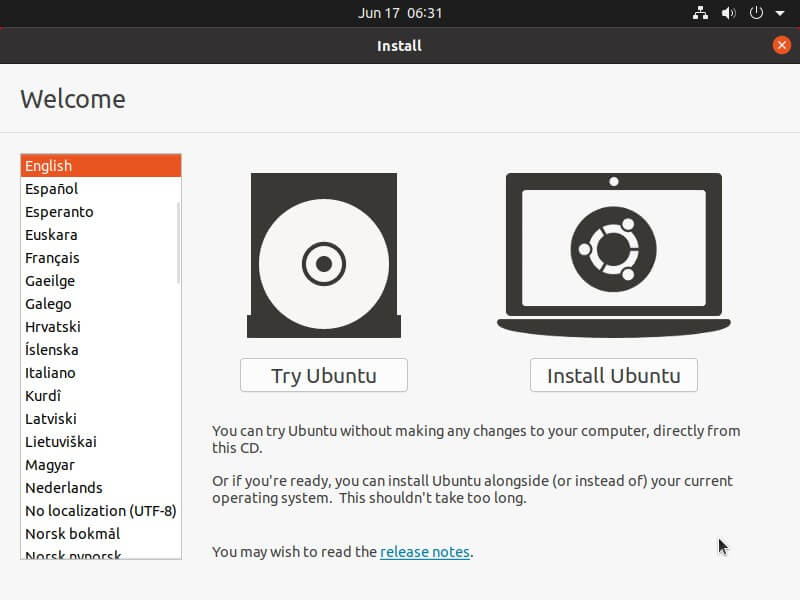 ⑥ After that, you've entered the Ubuntu system. Please keep your iPhone/iPad/iPod touch connected to the computer and you'll see it on the desktop.

Step 3. Jailbreak Your iPhone/iPad Now
① Please find the "checkra1n-x86_64" jailbreak tool file you've downloaded before. If you haven't downloaded the file before restarting the computer, you can download it now through your computer's browser. To open Checkra1n jailbreak tool, you'll need to use Terminal.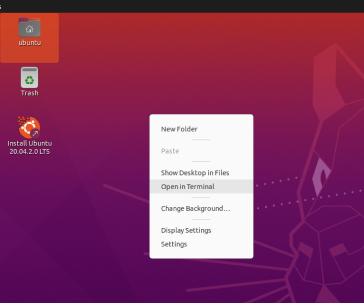 ② Open Terminal, enter codes in Terminal in succession ( you can also copy the codes in the quotations directly):
A. Please enter "chmod +x " (there is a space before the plus sign and a space after the x) and drag the "checkra1n-x86_64" file to the Terminal window and press "Enter" key.
B. Please enter "sudo " (there is a space after sudo) and drag the "checkra1n-x86_64" file to the Terminal window again, then press the "Enter" key.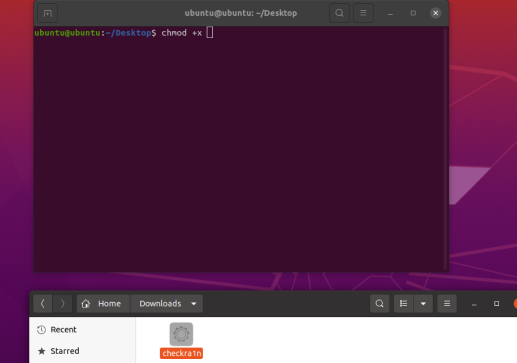 Note: If the Checkra1n file can't be draged to Terminal, please copy and paste it to the desktop directly. Right click the file and choose "Show in Files" and then drag it again.
③ If the codes are correctly entered in the previous step, then Checkra1n will be running with the following screen appear: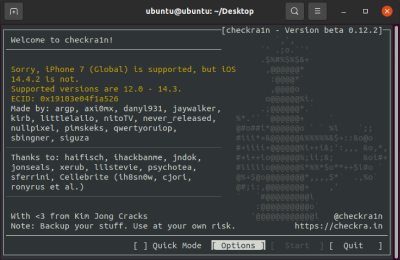 #What to Do If the "Start" Button of Checkra1n Is Grey?
If your device is running versions that have not been tested by Checkra1n, especially iOS 13.5.1 and 13.6, the "Start"button on Checkra1n will be grey. You need to click "Options" and select "Allow untested iOS/iPadOS/tvOS versions" and click "Back" then the "Start" button will be usable.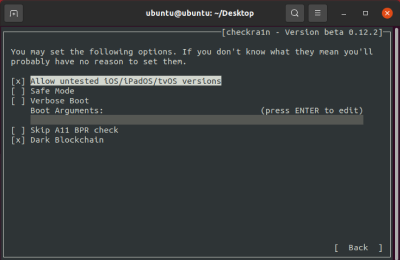 ④ It will require you device to be into Recovery Mode for jailbreaking iOS device.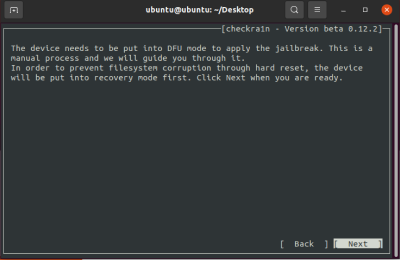 ⑤ Please click "Next" option and Checkra1n will help your iOS device enter recovery mode automatically.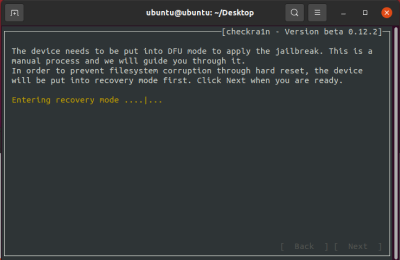 ⑥ Please click "Start" option and follow the given instructions on Checkra1n to put your iOS device into DFU mode.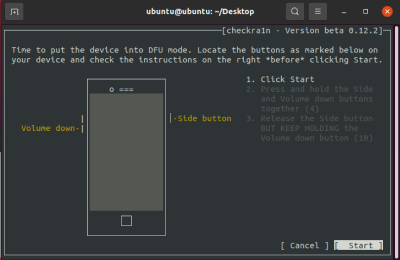 ⑦ After entering DFU mode successfully, Checkra1n will immediately start installing jailbreak. Clik "Done" option when the jailbreaking process completes.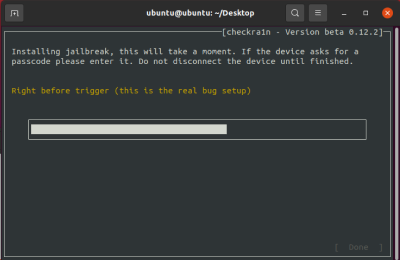 ⑧ After jailbreaking iOS device successfully, please quit Ubuntu and restart your computer.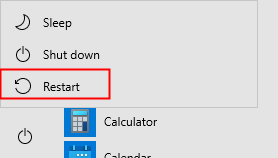 ⑨ Manually unplug your USB flash from your computer's USB port and then press "Enter". After restarting, your computer will automatically enter the Windows operating system.
⑩ After that, your iPhone or iPad has been jailbroken successfully. Now you can go back and open your AnyUnlock to use the "Bypass iCloud Activation Lock" function and "Turn Off Find My iPhone" function.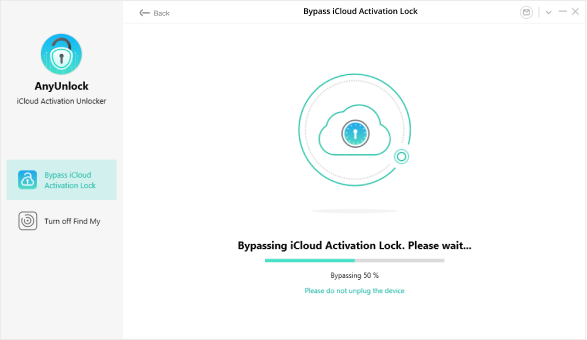 Sours: https://www.imobie.com/guide/how-to-jailbreak-ios.htm
How to Know if an iPad Is Jailbroken
Jealbreaking an iPad makes it easy to install all sorts of software that wasn't authorized for use by Apple -- including malicious software that could put your data at risk. Before using a second-hand iPad or allowing someone with an iPad to connect to your business Wi-Fi, it's a good idea to check the device to make sure it hasn't been jailbroken. The best way to un-jailbreak an iPad is to restore it to its factory default settings. This deletes the jailbreak apps and any other software that may have been installed on the iPad.
Finding Tell-Tale Jailbreak Apps
Turn on the iPad and navigate to the Search screen by pressing the Home button once or twice as needed. The keyboard automatically appears on the screen.
Type "Cydia." If the Cydia app appears in the search results, the iPad is jailbroken. If the Cydia app isn't present, you will see only "Search Web" and "Search Wikipedia" suggestions at the top of the screen.
Search for "Installer" and then "Icy" by typing these jailbreak apps in the iPad's Search screen. If either of these are found, the iPad is jailbroken.
Restore an iPad
Download and install iTunes on your computer if you don't have it already. (See Resources for the link.) Enter your Apple ID email address and password when prompted. If you don't have an Apple ID, iTunes prompts you to create one. Your Apple ID is free, but you will need to enter a credit card number if you want to purchase apps for the iPad.
Connect the iPad to the computer using the USB cable it shipped with. Select the iPad at the top of iTunes and then click the "Summary" tab.
Click the "Restore iPad" button at the bottom of iTunes. A dialog box opens asking you to verify that you want to restore the iPad to its factory settings. Click "Restore." All data and apps are removed from the iPad whether it was jailbroken or not. The iPad restarts.
Drag the "Slide to Set Up" slider on the iPad screen and follow the instructions to set up the iPad using your own Apple ID.
References
Warnings
Information in this article applies to iTunes 11 and iPads running iOS 6. It may vary slightly or significantly with other versions or products.
Writer Bio
A published author and professional speaker, David Weedmark has advised businesses and governments on technology, media and marketing for more than 20 years. He has taught computer science at Algonquin College, has started three successful businesses, and has written hundreds of articles for newspapers and magazines throughout Canada and the United States.
Sours: https://smallbusiness.chron.com/ipad-jailbroken-63442.html
Ready to jailbreak your iOS devices? You'll be pleased to know it's easier thank ever thanks to the awesome new Unc0ver tool, which works on almost any iPhone or iPad running iOS 11 through iOS 13.5.
Find out how to use it in this handy guide.
Jailbreaking your iOS devices opens up a new world of amazing possibilities. It lets you install not only apps, but also a massive catalog of tweaks, themes, and more that Apple would never approve for the App Store.
What's more, jailbreaking is free, completely legal, and perfectly safe if you do it properly. Our guide walks you through the entire process — which is actually really simple — and offers some useful jailbreaking tips.
Preparing for your jailbreak
Before you start the jailbreaking process, there's some stuff you need to take care of first. It's a little boring, but it's necessary — and it will ensure that everything you need is ready to go as soon as you need it.
We're going to be installing Unc0ver using AltStore, the unofficial App Store alternative, which is the easiest method. If you don't already have this installed on your device, follow our guide on how to do that first.
Next, back up your iPhone or iPad using either iTunes or iCloud. Although the chances of something going wrong is slim, it's still possible, and a recent backup ensures you can restore your device without losing any data.
Finally, ensure your iOS device is running compatible software. Unc0ver works on almost all iPhone or iPad models that are running iOS 11 through iOS 13.5 (excluding iOS 12.3-12.3.2 and iOS 12.4.2-12.4.5).
With all that done, you can move onto the exciting stuff.
How to jailbreak with Unc0ver
Ensure the AltStore Server is running on your Mac or PC and that your iOS device is connected to the same network. Unc0ver cannot be certified without it, so it simply won't install.
Visit the Unc0ver website on your iOS device and tap the Open in AltStore button, then tap Open when prompted.

Wait for Unc0ver to be downloaded and installed within AltStore (it may take a little while). Once it appears under your Active apps list, you can close the AltStore app.
Open Unc0ver and tap the Jailbreak button.

Wait for Unc0ver to do its thing. Your device will restart, and at first you'll wonder whether anything actually happened. It doesn't look like it at first glance, but changes have been made under the hood.
Open Unc0ver and tap Jailbreak again.
Once the second part of the jailbreaking process has been completed, you're good to go. Cydia, home to all the apps and tweaks you'll ever need, will be available from your Home screen.
What next?
What you do with your jailbroken iOS device at this point is really up to you. But first, we recommend adding some new third-party sources to Cydia. Many of those included are a little outdated at this point.
To add a new source, follow these steps:
Open Cydia.
Tap the Sources tab.
Tap Edit, then tab the Add button.
Enter the URL of your source, then tap Add Source.
Some decent sources include:
Chariz: https://repo.chariz.io
Packix: https://repo.packix.com
Petrich: https://rpetri.ch/repo
SparkDev: https://sparkdev.me
To find other great sources, we recommend watching YouTube videos on great jailbreak tweaks, or browsing the Jailbreak subreddit on Reddit. A quick Google search can also be really helpful.
Stay safe
Unc0ver and jailbreaking itself is safe. The tool has been extensively tested to ensure it has no negative impact on stability or battery life. It also preserves the security layers baked into Apple's software that protect you.
Some things are down to you, however. To stay safe and free from malicious code, ensure you add only trusted sources to Cydia. Also avoid installing "cracked" versions of paid apps — they're no good for anyone.
Jailbreaking with Unc0ver does not prevent you from updating your iPhone or iPad when Apple releases a new software update. However, doing so will remove your jailbreak — and prevent you from jailbreaking again (probably).
Apple's latest release, iOS 13.5.1, patches the vulnerabilities that Unc0ver uses for jailbreaking. So if you update, or you're already running this release, you're stuck until another jailbreak is developed.
With all that out of the way, it's time to have fun with your jailbreak!
Sours: https://www.cultofmac.com/713252/how-to-jailbreak-iphone-ipad-unc0ver/
Ipad jailbreak
iPad Jailbreak
You can download all iPhone Jailbreak tools on this page from the oldest iPad 1st generation to the latest M1 2021 iPads pro.
You have to download iPad Jailbreak tools according to your iPad model and iPadOS or iOS version. (Older iPads are running in iOS versions, not iPadOSes.)
Find Jailbreak tools according to your device models.
Jailbreak Latest iPad models
This category includes iPad 8th gen, iPad mini 5th gen, iPad Air 3/4th gen, iPad Pro 3/4/5th generation models.
Select the "Jailbreak latest iPad model option" if you are using the above iPad model.
Jailbreak my latest iPad
Jailbreak my older iPad
If your iPad has not been listed in the above category (latest iPad models category), you can find it below. So Jailbreak methods may vary according to device models
Jailbreak iPad mini 1, iPad 2, iPad 3rd gen
You can Jailbreak these iPad models using evasi0n, p0sixspwn, Pangu, Phoenix Jailbreak tools. You need to select the jailbreak tool according to your iOS version.
How to Jailbreak
Jailbreak iPad 4th generation
All of the above iPad Jailbreak methods are the same for the iPad 4th too. Apart from the above, h3lix jailbreak tool support for this model.
How to jailbreak
iPad mini 2/3 & iPad Air 1
You can use Electra, Chimera tools to jailbreak these iPad Air air 1, iPad Mini 2 or 3 models.
How to Jailbreak
iPad 5/6/7th gen, iPad Air 2, iPad mini 4, iPad Pro 1/2st gen
It has several Jailbreak methods for these iPad models. We recommended Checkra1n for these iPad models.
How to Jailbreak
iPad (1st generation)
This is the 1st iPad that Apple released 1st. You can use JailbreakMe 3.0, redsn0w, Absinthe Jailbreak tools to Jailbreak this.
Above iPad have released various features ( variant ) such as Wifi/ Wifi+ cellular, different screen sizes, etc. But the Jailbreak method doesn't depend on these factors.
---
Jailbreak latest iPad models
Please note – Your iPad model must be listed in the latest iPad jailbreak list to choose this Jailbreak method.
iPadOS 15 is the latest iPadOS for these iPad models. Unfortunately there is no Semi untethered jailbreak method available for iPadOS 14.4, 14.5, 14.6, 14.7, 14.7.1, 14.8 and iPadOS 15 including iPadOS 15.1 beta.
Our recommended solution is the Zeon Jailbreak repo extractor.
How to download Zeon to your iPad
Step 01 – Download Zeon directly from the below button. It will download to the device settings.
Download Zeon
Step 02 – Go with Settings > Profile download > Enter the Device passcode.
Step 03 – Install Process will complete within a few seconds.
Step 04 – Go to iPadOS 14.7 – iPadOS 15 Home screen. There will be a Zeon repo extractor.
for iPadOS 14 – 14.3 running users
If you have a iPadOS 14 – 14.3 running iPad (8th gen),iPad Air (3rd),iPad Air (4th),iPad mini (5th), iPad Pro (3rd), iPad Pro (4th) models, use the following Jailbreak tools.
Uncover Jailbreak
Unc0ver is the most reliable jailbreak tool for iOS 14 – iOS 14.3 running the latest iPad models. It is developed by the Pwn20wnd as a semi-untethered Jailbreak method
How to download Unc0ver to your iPad
Step 01 – Download & install the Unc0ver from the following button.
Download Unc0ver
Step 02 – Run the Unc0ver app from your iPad.
Step 03 – Then click on the Jailbreak button to start the jailbreak process.
Step 04 – It will run the Jailbreak exploit on your device and once finished your device should respring.
Step 05 – Then you can find Cydia on your iPad homescreen.
Read more about Unc0ver Jailbreak
Taurine
Taurine jailbreak released to jailbreak iPadOS 14 – iPadOS 14.3. This is the upgraded version of Odyssey. This is compatible with all latest device models such as A12, A13 & A14. Also, it comes with the Sileo package manager.
Step 01 – Download & install the Taurine IPA using Sideloadly or Altstore.
Download Taurine
Step 02 – Open the Taurine app from your home screen. (If you have unc0ver installed, enable "Restore RootFS" before proceeding to remove unc0ver)
Step 03 – Tap "Jailbreak." (If the jailbreak isn't installed, simply try rebooting and running the exploit again until it does work.)
Step 04 – After the Jailbreak process completed, Sileo installed on your home screen. You can use Sileo to install tweaks, themes and more.
Find more information about Taurine Jailbreak
Read more about the most wanted iPad jailbreak apps/tweaks for these latest iPad models.
iOS 15.1 Jailbreak (beta)
iOS 15 Jailbreak
iOS 14.8 Jailbreak
iOS 14.7 / iOS 14.7.1 Jailbreak
iOS 14.6 Jailbreak
iOS 14.5 / iOS 14.5.1 Jailbreak
iOS 14.3 – iOS 14.4.2 Jailbreak
iOS 14.2 Jailbreak
iOS 14 – iOS 14.1 Jailbreak
M1 iPad Pro (iPad Pro 5th)
M1 iPad is the latest model. There is no jailbreak tool released for iPad Pro M1 yet.
Apple M1 is an ARM-based system on a chip (SoC). M1 was inspired by their Apple A14 Bionic chip and both macOS and iPadOS are currently supported for the M1. Apple M1 processor. M1-equipped with the Macbook for the initially in 2020 and now these iPads added.
Accordingly, Apple released the M1 chip powered fifth-generation iPad Pro on May 21, 2021.( Third- generation iPad Pro also supported.) It was announced at an Apple Event on April 20, 2021 for the very first time.
The differences from the previous iPad models include the new M1 chip, 5G support in cellular models, Thunderbolt 3 and USB4 support. Also, it comes with a new mini LED Liquid Retina XDR display for the 12.9-inch model.
Also, these iPads are compatible with the 2nd-generation Apple Pencil and original Magic Keyboard. It was initially released with the iPadOS 14.5.
iPad mini 6 (upcoming)
iPad Mini devices are the smallest of all Apple's tablets. iPad mini normally gets announced every year since 2012. After 2015 it took more than 3 years longer to release the new 5th gen iPad mini in 2015.
However, Apple fans expected the new iPad Mini 6 to get unveiled at Apple's event in April 2021. But it does not happen. It seems the iPad mini will appear in the second half of the year.
---
How to Jailbreak Jailbreak iPad mini 1, iPad 2, iPad 3rd gen
It has the following jailbreak tools for these models from the beginning.
iOS 6 to iOS 6.1.2 – evasi0n Untethered jailbreak tool
iOS 6.1.3 to iOS 6.1.6 – p0sixspwn Untethered jailbreak tool
iOS 7.0 to iOS 7.0.6 – evasi0n7 Untethered jailbreak tool
iOS 7.1 to iOS 7.1.2 Pangu Untethered jailbreak tool
iOS 8.0 to iOS 8.1 Pangu8 Untethered jailbreak tool
iOS 8.0 to iOS 8.4 TaiG Untethered or PP Jailbreak semi untethered jailbreak tool
iOS 8.4.1 – Etason Untethered jailbreak tool
iOS 9.0 to iOS 9.1 – Pangu9 Untethered jailbreak tool
iOS 9.3.5 – Phœnix Semi untethered jailbreak tool
iOS 9.3.6 is the latest version for these iPads models. Our recommended jailbreak method for these iPads is Phœnix Jailbreak.
Phœnix Jailbreak
Phoenix is a semi-untethered Jailbreak tool by s1guza and tihmstar for iOS 9.3.5, iOS 9.3.6.
Download Phoenix
Step 01 – Download & install Phoenix IPA to your iPad.
Step 02 –Then open the Phoenix app from your iPad.
Step 03 – Click the "Prepare For Jailbreak" button
Step 04 – It will start the jailbreak process and finally your device will reboot.
Step 05 – Then the Cydia icon will appear on your homescreen.
Visit the following pages for more information.
Phoenix jailbreak
iOS 9.3.5 & iOS 9.3.6 Jailbreak
How to Jailbreak iPad 4th generation
Apart from the above jailbreak tools following jailbreak tools available for iPad 4th.
iOS 10 to iOS 10.3.4 – H3lix Jailbreak
iOS 10 to iOS 10.3.3 – Meridian Jailbreak
iOS 10 to iOS 10.3.3 – g0blin Jailbreak
iOS 10.3.4 is the latest version for iPad 4th. H3lix is the recommended jailbreak solution for iOS 10.3.4 running iPad 4th.
H3lix Jailbreak
H3lix is a semi-untethered iOS 10.3.4 jailbreak. Also, supported with all iOS 10 versions too. It is developed by tihmstar & Siguza.
Download H3lix
Step 01 – Download & install H3lix IPA from the above button.
Step 02 – Open the h3lix app and click on "Jailbreak" Button.
Step 03 – Jailbreak process will be completed to install Cydia on your iPad 4th homescreen.
Find the details from the iOS 10 – iOS 10.3.4 Jailbreak page.
How to jailbreak iPad mini 2/3 & iPad Air 1
Jailbreak iPad mini 2/3 & iPad Air 1 with Electra or Chimera according iOS version.
iOS 11 to iOS 11.4.1 – Electra Semi untethered jailbreak tool
iOS 12 – iOS 12.5.5 Chimera Semi untethered jailbreak tool
iOS 12.5.5 is the latest version for iPad mini 2/3 & iPad Air 1. So, we recommended Chimera Jailbreak for these iPad models.
Chimera Jailbreak
Chimera is a semi-untethered jailbreak for iOS 12 – iOS 12.5.5 versions. It is released by Coolstar. Chimera's default package manager is Sileo.
Download Chimera
Step 01 – Download & Install Chimera Jailbreak IPA for your iPad.
Step 02 – Once you have installed the Chimera Jailbreak IPA run it from your iPad.
Step 03 – Tap on the Jailbreak button and complete the Jailbreak process.
Step 04 – It will take a few seconds to complete the process. respring.
Step 05 – Finally you can find the Sileo on your iPad homescreen.
If you need further information, visit the following pages.
Chimera Jailbreak
iOS 12.4 – iOS 12.5.5 Jailbreak
iOS 12 – iOS 12.3.2 Jailbreak
How to jailbreak iPad 5/6/7th gen, iPad Air 2, iPad mini 4, iPad Pro 1/2st gen
Here is the most popular jailbreak tool for these iPads.
iOS 12 & higher – Checkra1n Semi-tethered jailbreak tool
iOS 13 to iOS 13.7 Odyssey Semi untethered jailbreak tool
We recommended Checkra1n too for these iPads.
Checkra1n Jailbreak
iPad jailbreak checkra1n support added for above iPad models. Checkra1n is a semi-tethered Jailbreak for iOS 12 onwards. It is based on the Checkm8 based Hardware exploit. So it can not be patched via software update. It exsis on A5-A11 iPads. So every iOS / iPadsOS which is capable of running on these devices will be compatible with Checkra1n Jailbreak.
Download Checkra1n
Step 01 – Tap the Checkra1n above download button from your MAC.
Step 02 – Once downloaded, drag the downloaded Checkra1n dmg file into the Applications folder.
Step 03 – Then connect your iPad to the computer.
Step 04 – Go to the Application folder, Run the Checkra1n.
Step 05 – Tap Start Button > Ok > Next and Put your device into DFU mode according to the on screen instructions. Once your device is successfully DFU mode, reboot your iPad.
Step 06 – When the process is completed, you can disconnect your device from the computer. Now Checkra1n app will be available on your device homescreen.
Step 07 – Run the Checkra1n app. Let it complete the jailbreak process.
Get more info from the following pages.
CheckRa1n Jailbreak
iOS 13.7 Jailbreak
iOS 13 – iOS 13.6.1 Jailbreak
---
Latest Jailbreak tweaks for iPad
Anywhere Widgets for iPad
The stock iPadOS 14 devices don't allow widgets anywhere on the Homescreen. As a solution, Anywhere Widgets Jailbreak tweak lets iPadOS 14 users enjoy widgets anywhere on the homescreen. It is developed by iOS developer PoomSmart. Its automatically and intelligently adjusts the iPad's Home Screen icon grid size. Also, this tweak works with jailbroken iPadOS 14 devices using the checkra1n or the unc0ver jailbreak.
Cylinder Reborn
Cylinder Reborn developed by iOS developers Ryan Nair and Reed Weichler. It is inspired by the older Barrel tweak. Cylinder Reborn consists of five 60+ animations. Also allows iPad users to select more than one animation to randomize how they appear as you page left and right through the homescreen.
Yuna
Yuna jailbreak tweak especially designed to add more value to wasted space in the Control Center interface. It is a product of iOS developer Litten. It has filled the unused space in the iPad's Control Center interface with Calendar, Upcoming Events, Reminders, Notes, Weather and Alarms.
WidgetRadius
Apple introduced a new widget experience in iOS 14. But it can not apply to the legacy widgets to match to the latest design of the widgets. It will fix the WidgetRadius Jailbreak tweak created by iOS developer ETHN. Wide radius jailbreak tweak rounding all legacy widgets' corners to match the other widgets provided by iPadOS 14.
Springtomize 5
You can customize your iPad with Springtomize 5 jailbreak tweak. Springtomize 5 integrated with a plethora of iOS 13-friendly settings and it allows you to configure your SpringBoard your own way. You can increase the rows and size of home screen icons, tweaking system animations, and more with Springtomize 5. iOS developer Janosch Hübner released this Jailbreak tweak.
---
Unpatchable" vuln in Apple's new Mac chip (M1)
Still there are no Jailbreak iPad Pro M1 models.
Let's find out the M1 Jailbreak possibility.
Apple Mac switched its own chips, instead of processors from Intel breaking a 15-year partnership with Intel. Apple's chips are based on ARM technology. They are planning to use ARM processors into all Apple products.
Unfortunately Unpatchable vuln in Apple's new Mac chip was reported that the brand new Mac has a security hole inside the processor. That means it exists on M1 processor chip. The bug is called as M1RACLES which is meant for M1 Chip and originally it is called as CVE-2021-30747. The bug also exists on the A14 processor, as used in the latest iPad models. This bug can not be fixed.

Accordingly, recently introduced iPad Pro tablets are the M1 powered first series. So, these iPad pro models are vulnerable. On the other hand, Checkra1n jailbreak is hardware based Jailbreak. So, Checkrain Jailbreak for an M1 iPad is barely possible. Also, Checkra1n 0.12.3 beta update adds support for M1 Mac.
---
Wireless charging
Wireless Charging is charging of devices over a very short distance without the use of wires or charging cables based on the Inductive Charging technology. It is also known as Cordless charging or Inductive Charging. It needs a transmitter (charging pad or mat) and a receiver (case attached or built within the device to be charged) for wireless charging.
Apple Watch use of the QI charging technology. Also,the iPhone 8, iPhone 8 Plus, and iPhone X were the first set of iPhones to support wireless charging. Now all the latest devices are supported with wireless charging.
However, the iPad doesn't support wireless charging yet. Previously Apple was in the process of making its Charging Mat. But it didn't make space for the iPads. Also the iPad is quite large, and creating a space for charging mats is a bit difficult. Also, the iPad has a metal back and wireless charging doesn't work with metallic materials.
Apple is still trying wireless changing on iPads. They are planning to release the new iPad Pro in 2022 and the iPad mini later this year with a glass back. The glass back is being tested to enable wireless charging for the first time. Also, as part of its development of the next iPad Pro, Apple is also trying out technology called reverse wireless charging. It allows users to charge their iPhone or accessories by laying on the back of the tablet.
However, Apple Pencil 2 can wirelessly charge on the iPad Pro. It needs to Attach your Apple Pencil to the magnetic connector at the center of the top of your iPad.
Jailbreak tweaks for wired and wireless charging
We can consider a few Jailbreak tweaks related to wired and wireless charging.
Glow – This is a Jailbreak twerk released by Elias Limneos. When you connect your charger, it adds different effects such as displays time and date, displays battery capacity & displays battery charge information for wired and wireless charging. Also Monitors and updates battery changes in load, amperage, temperature etc.
BatteryHealthEnabler(iPad/iPod) – This is another jailbreak tweak by developer Brend0n. It enables the Battery health feature on unsupported devices. You can have knowledge of how and when your battery gets charged to mitigate degradation over time and access to further battery information.
Wolfram – This Tweak lets you Charge your iPad Much Faster. When you plug the Lightning cable into your iPad, it will automatically turn on Low Power Mode. It adds a preference to settings that lets you enable or disable the tweak and select whether or not Low Power Mode is disabled when reaching 100% battery charge level.
Aporeo – Appreo is a jailbreak tweak developed by Cornelius Koetting. When you plug your iPad with Aporeo installed into a power source it will automatically enable Low Power Mode and the device will charge faster. Once unplugged your device Low Power Mode will be disabled.
PowerUp – PowerUp is a jailbreak tweak by iOS developers Kurrt and Squiddy. This tweak let you Sleep the system using built-in IOKit methods, Turn Airplane Mode on, Enable Low Power Mode, Throttle system performance, Stop and save any active screen recordings, Turn off display and many more.
---
Remove Activation Lock
Apple stops unauthorized access to the iPhone using an iCloud password. It is a high security method that Apple uses to protect their clients data and devices, iCloud lock is available on iPhone, iPad, iPod Touch, and the Apple Watch.
Activation Lock that is designed to prevent anyone else from using an Apple device if it's ever lost or stolen. Activation Lock is enabled automatically when you turn on Find My iPhone on a device.
Though hacking iCloud is unethical there are incidents that you may need to do so. Example – when you purchase a used iPhone through an online store you might get a device that is still locked with an iCloud password. In such incidents you can follow the iCloud bypassing.
There are many iCloud bypass tools available for iPads. Here we mentioned a few popular tools.
PassFab Activation Unlocker – Bypass iCloud activation lock without Apple ID on iOS 12- iPadOS 14.6 running iPad 5th/6th/7th, iPad Mini 4/iPad Air 2/iPad Pro 1/Pro 2 models.
AnyUnlock – This iCloud Activation Unlocker bypasses the lock and gains access to your iPad with a simple click. No Apple ID or password required.
Compatibility – iOS 12.3 & above
iPad Series: 12.9-inch iPad Pro (2nd gen), 12.9-inch iPad Pro, 10.5-inch iPad Pro, 9.7-inch iPad Pro, iPad Air 2, iPad Air, iPad mini 4, iPad mini 3, iPad mini 2, iPad 7, iPad 6, iPad 5
UltFone Activation Unlocker – It helps to remove iCloud activation lock without password.
Supported iPads : iOS 12 to iPadOS 14. 6 running iPad 5-7/iPad Mini 4/iPad Air 2/iPad Pro 1/Pro 2 models.
iRemove iCloud bypass tool – iRemove supports all possible locks such as iPad iCloud Activation Lock bypass, iPad SIM lock bypass & Passcode disabled iPad unlock. This is based on the CheckM8 exploit, the same as used for the Checkra1n Jailbreak.
Tenorshare 4MeKey – You can remove iCloud Activation Lock easily with this tool. Tenorshare 4MeKey supported all iPads.
---
iPadOS 14.5.1 downgrade
Apple stopped signing iPadOS 14.5.1. So whoever upgraded to iPadOS 14.7 / iPadOS 14.7.1 or iPadOS 14.8 no longer downgrades to iOS 14.5.1. iOS 14.5.1 was released with numerous important security updates and a bug that disallowed users to see the App Tracking Transparency prompts. Now iOS 14.5.1 is no longer signed to block iOS 14.6 downgrade.
---
iPad Jailbreak Legal status in 2021
Jailbreaking is a legal process according to the Digital Millennium Copyright Act (DMCA) USA. Following the DMCA copyright act some other countries also confirmed Jailbreaking is a legal task. Some countries do not have a law to make jailbreaking an illegal process. But do not be afraid because Apple cannot take legal action for jailbroken users.
But this law is not affected for iPad jailbreaking until October 2015. But iPad jailbreak is also in the legal process by 2021. However, Apple has the legal right to fix iPad jailbreak anytime. As per Apple technical department, unauthorized modification for iPad may cause many issues such as security issues / weak performance/battery drain issues/malware attacks
---
Apple screwed Facebook
It's not uncommon for Apple and Facebook to fight from time to time. In 2018, Facebook CEO Mark Zuckerberg accused Apple CEO Tim Cook. Then a week later Apple introduced privacy controls that restricted Facebook's ability to collect user data via Apple devices. However, Facebook could automatically track what people were looking at on their phones and sell targeted ad space accordingly till iOS/iPadOS 14.5.
Apple introduced app-tracking transparency with iOS/iPadOS 14.5. This update was designed so users were asked their permission for the tracking first. Facebook argues that Apple is trying to push free apps, which often wipe out data, feed advertisers and redirect to subscription models. Apple is adding a 30% discount on in-app purchases through its App Store. However, According to Tim Cook, users should have the choice over the data that is being collected about them and how it's used. Accordingly, Facebook can continue to track users across apps and websites as before. App Tracking Transparency in iOS 14.5 will just require that they ask for your permission first.
However, you can still download Facebook for iPad through the App store. But if you have a jailbroken iPad there are jailbreak tweaks for better Facebook experience.
Jailbreak Tweaks for Facebook
Facebook++ – This brings back the in-app messenger feature that was previously available in the Facebook app.
Prenesi 3 – This tweak allows iPhone users to download videos from their site.
FBNotifyClear – Quickly help you get rid of that annoying duplicate notifications with Fbnotifyclear.
RecentFacebook – RecentFacebook essentially flips Top Stories and Most Recent Facebook posts appear by default on the home screen.
FlipBook – Facebook doesn't support landscape mode and FlipBook allows you to browse Facebook in landscape mode.
---
iPadOS
Apple rebranded the iOS runs on iPad as iPadOS at WWDC 2019 when iOS 13 was announced. Before these it used the same iOS versions on iPads. So it was initially released with iPadOS 13.1 on iPad (7th gen). It continuously released up to iPadOS 13.7. Now it has iPadOS 14 – iPadOS 14.8. Also iPadOS 15 already announced with iOS 15 launch in WWDC 2021 currently available as beta. Find iOS 15/ iPadOS 15 Jailbreak related information.
---
iPad Jailbreak Challenge
Latest iPad Jailbreak is the biggest challenge in the future. Also, there are no semi-untethered jailbreak tools available since iPadOS 14.4 onwards except hardware based Checkra1n jailbreak. Even if Checkra1n available for the latest version it is supported for the limited iPads models.
Apple is always trying to protect Apple devices from Jailbreak. It has increased the security features through every update. Also, Apple used to release new software versions, patching the vulnerabilities as soon as reported. Also, now Apple plans to add their own M1 chips to all Apple products in future. Check the Unpatchable" vuln in Apple's new Mac chip (M1.)
---
Air Tag
AirTag is designed to be tracked using Bluetooth right alongside Apple devices in the Find My app. That is able to use Find My on iPads to locate the objects you've attached to AirTag.
Apple introduced the ‌Find My‌ app under the "Items" tab with iOS / iPadOS 14.5 to manage the AirTags. AirTag is displayed on a map in the ‌Find My‌ app to see its location. AirTags connect to your iOS/iPadOS and macOS devices over Bluetooth.
Also, you can personalize Airtag with free engraving, including 31 different Emoji when ordering.
A German security researcher stacksmashing already shown that it's possible to "jailbreak" an AirTag. Read more about Airtag Jailbreak.
---
Apple Pencil for iPads
The Apple Pencil is used to write on the ‌iPad‌'s display. Instead of a finger for tasks like writing and sketching, navigating through the operating system. Also useful for similar tasks of drawings, art creation, note taking and more. Apple unveiled the first iPad Pro, with an optional gadget called Apple Pencil in 2015.
There are two versions of the Apple Pencil. The first version released in 2015 and the second version released in 2018.
Apple pencil 1 compatibility – iPad Air (3rd gen), iPad mini (5th gen), ‌iPad‌ (7th gen), ‌iPad‌ (6th gen),
‌iPad Pro‌ (1st and 2nd gen), ‌iPad Pro‌ (two sizes)
Apple Pencil 2 compatibility – ‌iPad Pro‌ 12.9-inch (3rd gen) & ‌iPad Pro‌ 11-inch
Other than the different charging mechanisms both Pencils work in the same way. Also has the same general feature.
Original Apple Pencil has a lightning connector that lets it plug into the Lightning port of an ‌iPad‌. Also includes an adapter with the Apple Pencil 1 to charge with any Lightning cable.
Apple Pencil 2 is automatically pair & Wirelessly charging. It attaches magnetically to the side of your iPad.
Jailbreak tweaks for Apple pencil
There are Apple pencil related Jailbreak tweaks for iPads.
PencilChargingIndicator – It brings the Apple Pencil 2 charging interface to other devices when charging. It is created by iOS developer shiftcmdk. It will hide or show the interface on the Home screen, Lock screen, apps and more.
PencilPro – This tweak developed by PoomSmart. It auto-pairs your Pencil as you snap your Pencil at the edge of iPad Pro. Allows some of the finger-only gestures to be invoked using Pencil.
ApplePencil – This is a small Cydia Tweak to enable 3D touch on iPad Pro using Apple Pencil developed byKen Harder .
---
CarPlay
Apple released a CarPlay kit for some selected cars. Apple CarPlay makes life easier, and you can use the iPhone device safer while on driving. Apple CarPlay can do everything while driving such as – directions, make calls, send/receive iMessages, and listen to music. Along with these features, you will have some additional app support such as Podcasts, Beats Radio, iHeartRadio, Spotify, Stitcher, CBS Radio, Pandora, etc.
However there are iPad Jailbreak alternatives to get these default features. As you know CarPlay only supports selected car models however, other Car model users can get similar CarPlay features through jailbreak tweaks. You should jailbreak your iPad first to get these alternative apps.
Jailbreak tweaks for car play
Car play – You can experience CarPlay directly on your iOS device with new features.
CarBridge – CarBrdige that allows you to use any application you want through CarPlay
CarPlay++ – Customize your CarPlay Dashboard Layout, Label and Add Custom Wallpaperstal of 8 icons on the Home Screen
---
Run Android on iPad
iPads are running Apple's iOS operating system. But if you want to run Google's Android OS on iPads, what can you do? You should Jailbreak iPad for that. You can install "iDroid" on jailbroken iPhones using Bootlace.
You just need to add sources to Cydia. Follow the given below instructions.
*Launch Cydia > "Manage" >"Sources" > "Edit" > "Add" Repo.neonkoala.co.uk.
*Then search for "Bootlace" and install it.
*Now open the "Bootlace" > "OpeniBoot" > "Install" >"Continue" > "iDroid" > "Install" > "OK" *Wait until iDroid installs. Once done, open the "Bootlace"> "QuickBoot". Tap the "Android" icon. Now you can use Android on your iPad.
In addition, there is alternatives to run Android apps on iOS devices such as BlueStacks App Player & ApowerMirror.
Sours: https://pangu8.com/jailbreak/ipad-jailbreak/
This page is the ultimate introduction to jailbreaking. Along with the frequently asked questions about everything jailbreak related, you will find links to detailed tutorials on how to jailbreak your iPhone, iPad, iPod touch, and Apple TV.
If you already know a lot about jailbreaking and you're just looking for guides and tutorials, simply skip to the section on how to jailbreak, or refer to our in-depth Can I Jailbreak? guide. If you're new to jailbreaking and want to learn more, we suggest you spend a few minutes reading about this awesome pastime below.
At the bottom of the page you'll find information on various jailbreaks. Simply locate the software version you want to jailbreak and the type of device you have for personalised instructions.
Contents
What's the latest?
The latest jailbreakable iOS/iPadOS version is 14.x.
The semi-tethered checkra1n tool can jailbreak the aforementioned, and all future firmwares, on A9-A10-equipped devices (iPhone 6/6 Plus) and iPhone 7/7 Plus) with no strings attached.
It can also jailbreak the aforementioned, and all future firmware releases, on A11 devices (iPhone X, 8/8 Plus), but you will not be able to set a passcode afterwards. This is not recommended for obvious security reasons at the time of this writing, but it may or may not be fixed in the future. For older firmware versions, see below.
Devices equipped with the A12 chip or newer (iPhone XR, XS/XS Max or newer) can jailbreak iOS & iPadOS 14.0-14.3 with unc0ver. For older firmware versions, see below.
The latest jailbreakable tvOS version for the Apple TV 4 (HD) is tvOS 14.x, and can be accomplished right now with checkra1n for tvOS (semi-tethered).
The latest jailbreakable tvOS version for the Apple TV 4K is tvOS 13.4.5 and can be accomplished right now with unc0verTV (semi-untethered).
You can read about the latest jailbreak news here.
What is jailbreaking?
Jailbreaking is the process by which Apple's operating systems are modified to remove restrictions and give greater user control over the device. These modifications typically allow running unsigned code, as well as reading and writing to the root filesystem, both of which are normally prevented by Apple. The increased privileges permit customisations and unfettered app installation which are not available to users with a stock device. Jailbreaking is most popular on, and most associated with, Apple's mobile operating systems iOS and iPadOS, though it also exists in various forms on tvOS, watchOS, macOS, and audioOS.
Typically, jailbreaking adds an unofficial installer to your device which lets you download 3rd-party applications, tweaks, and extensions that are not available through the App Store. These packages open up endless possibilities to do things on your device that a non-jailbroken one would never be able to do. The most famous and oldest of these installers is called Cydia. Competing and rapidly growing alternatives to Cydia now exist, such as Zebra and Sileo.
Cydia and other package managers offer tweaks which can be used to customize the look, feel, behavior, and capabilities of your device in a myriad of different ways, bypass limitations set in place by Apple and carriers, connect to other devices remotely, and generally let you unlock your device's full potential.
Jailbreaking is about liberating your devices from Apple's grasp, to let you use the products you paid for in any way you want.
What are the benefits of jailbreaking?
The primary reason that people jailbreak is to install third-party applications and tweaks that Apple couldn't or wouldn't approve in the App Store. There are hundreds of apps that don't meet Apple's guidelines, or that have capabilities Apple's App Store guidelines forbid. Tweaks don't exist on the App Store at all, as they aren't applications. They are extensions, additions, or adjustments to already-installed applications, and to the operating system itself.
For example, Apple doesn't allow you to customize the general user interface of your device. Thanks to the jailbreak community, there are many jailbreak tweaks that completely change the way your device looks, whether it be changing icons, hiding icon names, adding more than four applications to the dock, customizing dark mode, or applying an entire theme, sounds and all.
If you value function over aesthetics, jailbreaking can cater to you too. Functionality tweaks, which bring subtle improvements to the way the device operates, are also popular. Swiping across the keyboard to move the text cursor rather than fiddling with the magnifying glass, setting your phone to perform complex events in response to certain button combinations, turning off read receipts in third-party messengers, installing apps from unknown sources, connecting wirelessly to other devices via SSH, displaying Wi-Fi channel and strength information, the list goes on and on. If you've ever been bothered by a small aesthetic or functional hindrance in Apple's OS, chances are there's a package out there to help you get it just the way you want it.
For more on the benefits of jailbreaking, be sure to read our dedicated spiel listing 10+ reasons to jailbreak your iPhone or iPad in 2020.
Is jailbreaking legal?
First, let's clear up a common misconception: jailbreaking is completely legal. There was a time, prior to 2010, when jailbreaking was implied to be illegal by the US government, due to its relevance in breach of copyright litigation. However, for many years now the government has periodically upheld the status of jailbreaking as explicitlylegal, and exempted it from broader issues of copyright law.
The status in other countries varies, but generally falls into "neither legal nor illegal provided it is not used for copyright infringement, and never going to a court of law anyway." In summary, there is really nothing to worry about. Even if you don't live in the US, there's almost no chance that Apple would come after you for jailbreaking your device. It hasn't happened a single time, in any country, despite a flourishing community jailbreaking since 2007.
Please note this important distinction: the act of jailbreaking is not illegal.
However, any crimes you commit on the device remain illegal. If you use your jailbreak to illegally torrent movies, download paid apps for free, or commit other cyber and copyright crimes (otherwise known as piracy), then you're still breaking the law. Stick to using your jailbreak to set up your device the way you want it, not to steal.
Does jailbreaking void my warranty?
Yes and no. Yes, because if you go to the Apple store with a jailbroken device in order to receive support, repair or service, you will be refused (provided they notice). Whilst Apple acknowledges the US government's DMCA exemption ruling that makes jailbreaking legal, that doesn't mean that they have to allow it in their warranty agreement. Basically, it's illegal for them to stop you from doing what you want with your device, but it's legal for them to refuse to provide any support for it if you have done anything they don't like.
From Apple's support article on jailbreaking:
Apple strongly cautions against installing any software that hacks the iOS. It is also important to note that unauthorized modification of the iOS is a violation of the iPhone end-user license agreement and because of this, Apple may deny service for an iPhone, iPad, or iPod touch that has installed any unauthorized software.
However, there's a simple workaround to the warranty question too. If you have to take your device to an Apple store, just restore it to its factory settings beforehand. This completely removes all traces of having jailbroken, and the stock device will then be accepted by Apple under warranty. There will be no way of knowing you jailbroke it.
Can jailbreaking brick my device?
You may have heard a few horror stories about people who tried to jailbreak their iPhone or iPad and ended up turning it into a paperweight. Although this may have happened in the very early days of the iPhone, it is now so difficult as to be impossible for any average user. These stories are nearly always a badly-timed hardware issue happening to a first-timer, and what they are describing is something like their phone screen dying instead.
The worst thing that could happen when initially trying to jailbreak the device is it becoming unresponsive, which is normally fixed by a hard reset. Even total filesystem corruption can be fixed with a factory restore. Once jailbroken, the only dangers come from installing incompatible tweaks, or downloading something unsafe. Most jailbreaks include a Safe Mode which disables all your tweaks in the case of incompatibility so that you can safely remove them, and you can often "un-jailbreak" too on newer jailbreaks.
As a final resort, remember: you're always able to restore your device's firmware back to stock, which will fix any non-hardware issue. Following these simple steps will make sure your iPhone or iPad goes back to its original state. Try to avoid this unless absolutely necessary, as it will update your phone, and wipe all user data stored on it. It will also result in losing your jailbreak, unless and until one is released for the newly-updated firmware.
Is jailbreaking the same as unlocking?
No, jailbreaking and unlocking are two different things. Jailbreaking removes restrictions in Apple's software, unlocking removes restrictions imposed by your cellular provider. In the early days of iPhone, jailbreaking would often allow you to unlock your iPhone too, but that is now rarely the case. As noted previously, jailbreaking an iPhone lets you install third-party applications and mods, while unlocking allows you to use your iPhone on a different carrier.
There are occasional exceptions to this rule, as well as tweaks which can change some cellular behaviours such as tethering and MMS, but in general they are unrelated. You can learn more about the difference between jailbreaking and unlocking if you're interested.
Can I still use iTunes and App Store after jailbreaking?
Yes, you can use iTunes and App Store after jailbreaking your device. As a matter of fact, nothing will really change. The only small annoyance is that some App Store apps, such as banking apps, include jailbreak detection which prevents them running when jailbroken. This can be circumvented for most apps with a tweak. The most notable change to your device will be that, after jailbreaking, you will have a new application installed, like Cydia.
What is Cydia? What is a package manager?
In short, Cydia is a package manager: an app which allows you to browse, install, and remove your jailbreak apps and tweaks. You can think of it as the App Store, but for jailbreak applications. Most apps and tweaks on Cydia are free, but it is not unusual for a more complex jailbreak offering to cost a few dollars.
Whilst Cydia is the oldest and most well-known package manager, alternative package managers also exist. Historically, Cydia couldn't be beaten for stability and long-term support, but more recently the younger additions have improved in that regard, while also adding new features which Cydia lacks. Some alternative package managers, should you wish to check them out, are Zebra, Sileo, and Installer.
Does jailbreaking prevent me from updating my device?
Jailbreaking does not prevent you from updating your device firmware, but updating your device firmware can prevent you from jailbreaking. Apple normally uses each iOS or iPadOS update to patch jailbreaks that existed on previous firmware versions, which means that hackers have to start from scratch to make a new tool for the new firmware. This might isn't a significant problem for most, who are happy to lose their jailbreak in exchange for newer stock features, but it is avoided by those who use a lot of jailbreak apps and tweaks. Serious jailbreakers tend not to update their devices so that they can keep their jailbreaks, and only update their device's firmware after a jailbreak tool for a higher firmware is released.
As long as you stay on an older, jailbreakable firmware you can continue to jailbreak, but newer firmwares will be invulnerable to previous jailbreak tools. Therefore, if you update to the newest firmware, you will probably find yourself unable to jailbreak it, as there won't be a jailbreak tool for it yet. How long you'll have to wait for one can vary, though it has been getting harder in recent times, making staying on a jailbreakable firmware even more valuable.
The lone exceptions to this game of cat and mouse are jailbreaks built upon a hardware-based exploit, such as checkra1n. This kind of jailbreak cannot be patched with a software update because the vulnerability it uses lies deeper in the system, such as in the bootrom or hardware. Devices which have a jailbreak of this type can be jailbroken for life, regardless of what iOS or iPadOS version they are on. However, this kind of jailbreak tends to be tethered or semi-tethered and consequently not suitable for all users (more on that below).
If you are jailbroken and decide you want to update, that is not a problem. If you don't care about losing your jailbreak and just want to go back to stock, this is always possible with a simple factory restore.
What are the different types of jailbreaks?
There are broadly four types of jailbreak: tethered, semi-tethered, semi-untethered, and untethered. The first two aren't as useful to the average user. They require the user to connect their device to a computer every time it reboots or powers off, in order to jailbreak it again. Nearly all recent jailbreaks have been semi-untethered, which means that after every reboot you must re-run a jailbreak app on your device. This "reactivates" your jailbreak to let you use your tweaks. Your device will work as a normal stock device, without jailbreak features, until you do this. Untethered jailbreaks are becoming rarer due to the difficulty in building them, but don't have the limitations of a semi-untethered tool. An untethered jailbreak is persistent, meaning it stays jailbroken through reboots. Read this article to learn more about the differences between these kinds of jailbreak.
Can jailbreaking let me download App Store apps for free?
Technically yes, but we do not recommend installing pirated apps and tweaks on your jailbroken device. Not only is it illegal, but you're also stealing money from hard working developers. We do not condone, troubleshoot, nor give support on issues relating to piracy.
Is jailbreaking easy?
These days, jailbreaking is very easy. You usually download the jailbreak app and sideload it onto your device using tools such as Xcode, Cydia Impactor, AltStore, or a signing service. From there, you launch the app and hit the "Jailbreak" button. Older jailbreaks tended to involve a program run on your computer instead, with your device connected via USB. Both methods are simple and don't require any specific knowledge or skills.
You will find useful tutorials on how to jailbreak at the bottom of this page, and our Can I Jailbreak?guide will let you know your options in more detail. If you don't feel completely comfortable jailbreaking your device yet, make sure to have a look at our tutorials. They will guide you through the process with step-by-step instructions and illustrations.
What's the best jailbreak tool?
This depends entirely on the type of device you have and the iOS or iPadOS version you are on. You can only use the jailbreak tools available for your device model and firmware. For example, an iPhone 5s user would use unc0ver on iOS 11-12.2, and Chimera on iOS 12.3-12.5.1, if they wanted the flexibility of a semi-untethered jailbreak. If they wanted a clean jailbreak which can never be patched, but which has the downside of being semi-tethered, then the best tool would be checkra1n. See our How to Jailbreak section for an overview of device- and firmware-specific options, below, or our Can I Jailbreak?guide for more in-depth information.
Does it cost anything to jailbreak?
No. You should never pay for access to a jailbreak.
The hackers that develop jailbreaks do it for free. They occasionally partner with a company to receive a cut of advertisements made in the jailbreak app, and they often accept donations, so if you appreciate the work that has gone into giving you your jailbreak then feel free to give something. However, there should never be a payment required for access to the tool. If you find a website claiming to be a new jailbreak and asking you to create an account or pay for access, it is a scam. Always download jailbreak tools directly from the real developer. We recommend checking our site, which will always provide the genuine and original sources for these tools. If you're not sure, come and browse our jailbreak news and guides. If we haven't mentioned a tool, then it's almost certainly a fake.
How to jailbreak your iPhone, iPad, iPod touch, and Apple TV
Navigate to your firmware version below to locate your jailbreak tool, and find a guide to using it. More in-depth information can be found in our Can I Jailbreak?guide.
iOS & iPadOS 14.4+
checkra1n: all A7-A11 devices (iPhone 5s to iPhone X).
A12+ devices (iPhone XR, XS/XS Max and later): no jailbreak yet.
iOS & iPadOS 14.0-14.3
iOS & iPadOS 13.5.1-13.7
iOS & iPadOS 13.0-13.5
iOS 12.5.3-12.5.5
iOS 12.4.9-12.5.2
iOS 12.0-12.4.8
iOS 11.0-11.4.1
iOS 10.0-10.3.4
ap0110: all devices.
TotallyNotSpyware: all 64-bit devices. This is a webpage that hosts both the Meridian and doubleh3lix jailbreaks. It automatically selects the right tool for your device and jailbreaks it via the website.
doubleh3lix: all 64-bit devices, except iPhone 7 and iPhone 7 Plus.
Meridian: all 64-bit devices, including iPhone 7 and iPhone 7 Plus.
h3lix: all 32-bit devices.
iOS 9.3.6
iOS 9.3.5
iOS 9.3.4
iOS 9.3.2-9.3.3
iOS 9.3-9.3.1
iOS 9.2-9.2.1
iOS 9.1
iOS 9.0-9.0.2
iOS 8.4.1
EtasonJB: 32-bit devices only.
64-bit devices: no jailbreak available.
iOS 8.3-8.4
iOS 8.0-8.1.2
iOS 8.0-8.1
iOS 7.1-7.1.2
iOS 7.0.2-7.0.6
iOS 6.1.3-6.1.5
iOS 6.0-6.1.2:
iOS 5.1.1
iOS 5.1
iPhone 4s, iPad 3, and iPad 2: no jailbreak available.
RedSn0w: all other iOS devices.
Seas0nPass: Apple TV 2.
iOS 5.0.1
iOS 5.0
iOS 4.3.5
iOS 4.3.4
iOS 4.3.3
iOS 4.3.2
iOS 4.3.1
iOS 4.2.8
iOS 4.2.1
iOS 4.1

iOS 4.0.2

iOS 4.0.1

iOS 4.0

iPhoneOS 3.2.1

iPhoneOS 3.2

iPhoneOS 3.1.3
iPhoneOS 3.1.2
iPhoneOS 3.1

iPhoneOS 3.0.1

iPhoneOS 3.0
tvOS
Sours: https://www.idownloadblog.com/jailbreak/
Now discussing:
.
244
245
246
247
248