Introduction:
With the recent resurgence in interest in early Pokémon cards, it is more important than ever to be able to accurately identify sets from the Wizard of the Coast era.  This article will attempt to clarify the identification of Pokémon cards in order to allow the reader to more accurately judge the price of their cards. 
What makes some of these early Pokémon cards difficult to tell apart is the large number of printings that were made, as well as the subtle differences from print run to print run. Collectors will value the rarer print runs higher than the more commonly available ones.
1st (Limited) Edition and Unlimited Edition:
The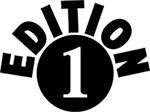 first print run of a set would have a special "Edition 1" logo on the left side of the card, just below the card art. An enlarged example of this logo is shown here. The 1st edition print run would typically be very limited, and once sold out, would no longer be available for sale. In fact, the first print runs of a set were officially called Limited Edition. 
To meet super-high demand from the public, an "Unlimited" edition version would then be printed. Unlimited edition cards don't have the "Edition 1" logo on the left side. Typically, a 1st edition card will be worth more than an unlimited edition card. Often this price difference can be quite significant.
A Note on Pricing and Condition:
The examples throughout this text all utilize the Pokémon Charizard, who typically fetches the highest prices of any Pokémon from these early sets. Those looking to sell their collections should not expect Charizard-level pricing for other cards from these sets. While other Pokémon, like Blastoise and Venusaur, carry decent value, none approach the level of Charizard.  
The pricing examples all note that the estimated retail pricing reflects a card in Near Mint condition. Finding cards from this era in Near Mint condition can be quite difficult. Pokémon cards are essentially pieces of a game, and many became treasured possessions of children who took them to school in their pockets to show off and trade. As a result, cards frequently show significant wear, which significantly affects their value. Unless exclusively stored in binders and played with in card sleeves (which was virtually unknown at the time), there are few Near Mint examples in circulation. In addition, cards that came from a household with heavy cigarette smoke, or that were stored in a damp attic or garage in the intervening years, can have a lowered value, even if the card physically appears otherwise Near Mint.
If you are considering selling your cards to a store, expect a much lower price than the retail price as stores would typically only pay between 30% and 60% of the retail value of an item.
Base Set:
Pokémon Base Set was the first set of Pokémon TCG cards released in the United States. 
The Limited Edition print run of Base Set actually had two different printings, the second of which did not have the "Edition 1" logo. Both Limited Editions are known as "shadowless" printings—that is, there was no drop shadow underneath the art box on the right side of the card (note that shadows were only ever used on Pokémon themselves—trainer cards never had drop shadows). Despite both printings being shadowless, usually only the 2nd printing is referred to as "shadowless," as it is easier to differentiate the 1st printing by its "Edition 1" logo.
The image below shows a shadowless (left) and shadowed (right) card side-by-side. The shadow appears behind the art and is called out by the red arrows.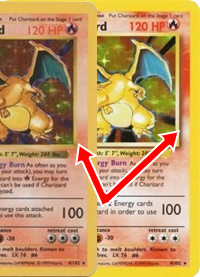 Base Set: Limited Edition, 1st Printing (1st Edition, Shadowless)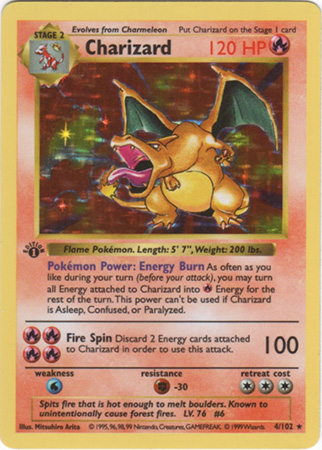 These cards are the most valuable and rare of the Base Set print runs.  This 1st print run was printed, distributed, and sold before "Pokémania" fully took root in the United States, making them extremely rare today, particularly in Near Mint condition. Collectors who do own these cards will typically have them authenticated and graded by a grading service such as Beckett Grading Services (BGS) or Professional Sports Authenticator (PSA). These cards, graded or ungraded, if authentic, can carry significant value. For example, the above Charizard card could be worth upwards of $5000 or more to a collector in perfect condition. 
Base Set: Limited Edition, 2nd Printing (Shadowless)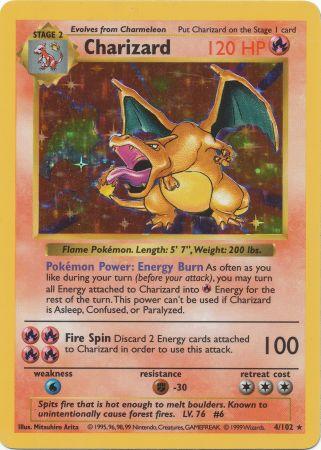 The copyright line reads  "© 1995, 96, 98, 99 Nintendo, Creatures, GAMEFREAK. © 1999 Wizards."  Interestingly, the later Unlimited print run omits the '99' year in the copyright. This copyright line is important to identify trainer cards from this print run, as only actual Pokémon had drop shadows in later printings.
More common than the true 1st edition, Shadowless cards are still quite rare compared to Unlimited edition.  A Charizard from this printing could have a retail value of up to $2000 in near mint condition.
Base Set: Unlimited Edition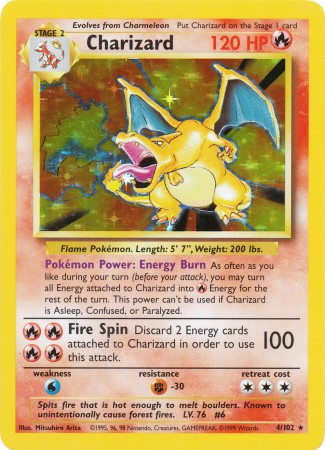 There were reportedly six separate printings of the Unlimited Edition of the Base Set.  The first five print runs had a copyright line that read: "© 1995, 96, 98 Nintendo, Creatures, GAMEFREAK. ©1999 Wizards.".  These five print runs are completely identical, with no way to differentiate between them.  The final print run, which was only available in the United Kingdom, can be differentiated by a change to the copyright line which reads, " ©1995, 96, 98 Nintendo, Creatures, GAMEFREAK. ©1999-2000 Wizards." Cards from the sixth print run are much rarer due to their limited geographical distribution.
Unlimited Edition made a number of aesthetic changes to the face of the cards. The overall card appears to be a lighter and brighter printing than the previous Limited Editions. The drop shadow was added behind the art box to add some depth to the card. In addition, certain text, such as the Pokémon's HP value, was set in a bold typeface.
With five to six printings, these cards are by far the most common Base Set cards in existence, and their prices reflect that. Unlimited Edition was printed to meet the insane demand of a public that became obsessed with Pokémon. A Charizard from these printings could fetch about $500 in Near Mint condition from a collector. 
Base Set 2:

In early 2000, Wizards of the Coast released the fairly unpopular Base Set 2, which was a combination of a number of cards from the original Base Set and the Jungle expansion. This brought the number of cards in the set up to 130 from Base Set's original 102. Base Set 2, being a reprint set, was never printed in a "1st Edition" configuration with the "Edition 1" logo on the left. Base Set 2, unlike the original Base Set had a set symbol logo on the right side—a stylized 2 with a Pokéball on top of it (see the bottom right corner of the Charizard artwork in the card below).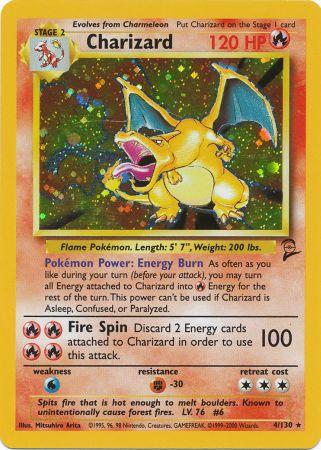 Base Set 2 Charizard is priced very similarly to Base Set Unlimited printings. A Base Set 2 Charizard has a retail value of about $400 in Near Mint condition.
Legendary Collection:

In May 2002, Wizards of the Coast released their next reprint set, Legendary Collection. It is believed that this set was not called Base Set 3 due to the massive unpopularity of Base Set 2. However, Legendary Collection went on to become one of the most popular Pokémon sets of that era. Legendary Collection reprinted 110 cards from the Base Set, Jungle, Fossil, and Team Rocket expansions, and even included a card that was previously only available as a promotional card (Mewtwo).
There were two versions of Charizard in this set. One looks similar to all of the other previous printings of Charizard, but carries the number 3/110 and the Legendary Collection set symbol. The second was a new concept in Pokémon—the Reverse Holo card. Holographic cards only have a holographic art image whereas a reverse holo card will have holographic foiling on the rest of the card while the artwork is not holographic. The reverse holographic cards in this set had a starburst refraction pattern. The second image below is a scan, so the starburst pattern is obvious. The actual cards do not look blue.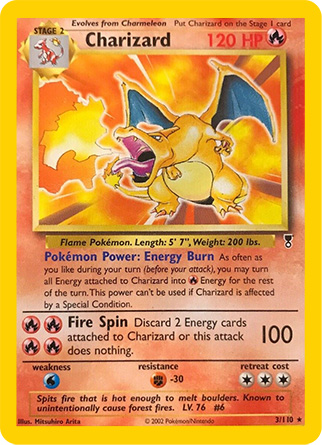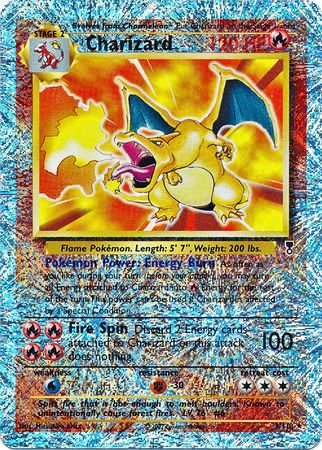 The standard Legendary Collection Charizard is worth around $450 retail for a Near Mint copy, while the reverse holo version can fetch slightly upwards of $1000.
More Information
For more information about early Pokémon cards, check out our page about Machamp.
Sours: https://relentlessdragon.com/pokemon-card-game/identifying-early-pokemon-cards/
11 rare Pokémon cards that could make you rich
It's been more than 20 years since Pokémon started its relentless media assault, appearing all at once in our video games, televisions and shop shelves. Arguably, the franchise is more popular than ever before, as Pokémon GO, Pokémon Sword and Shield and even a new animated series are all vying for our attention.
However, here we're getting mercenary. Over 20 years of Pokémon Trading Cards means there's plenty of gems hidden away, and if you've got one of the 11 cards listed below, you could be up for a major payday.
So, rather than saving these cards to hand off to your future nieces, nephews or kids of your own, why not have a browse and see if your childhood self has made you a bit of money.
1. Charizard Base Set (PSA Graded, 1st Edition): Est. value, £800+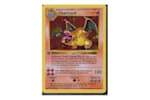 At the height of the Pokémon craze in the late-90s, Charizard was the fan-favourite Pokémon. Even though there were shiny Venusaur and Blastiose cards, it was the Charizard card that stirred up the real fuss.
Even to this day, people are still excited when they pull this card in the 'reprinted' XY Evolutions set. While hoarders of it may be disappointed that the value of the card hasn't gone up that much over the years, a mint condition (graded by PSA) first-edition Charizard could be worth in the region of $1000 - $2000.
2. Shining Charizard – Neo Destiny (PSA Graded, 1st Edition): Est. Value, £200-£1000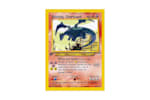 A few years after the Charizard Base Set craze, there was another Charizard card to drool over. The Neo Destiny set introduced Shining Charizard – the card shows a shiny Charizard, a special and rare alternative that was introduced in the second generation of Pokémon games. It also has an attack that you need five energy for, which was very unusual at the time.
Due to the Pokémon card craze tailing off at this point, Neo Destiny cards were not made in such quantities, and were harder to find in shops. There have been many 'shining' editions of Pokémon in card form over the years, but it's the Charizard yet again that collectors can't get enough of.
3. Lets Trade Please! – Promo: Est. value, £50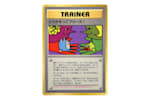 In 1998 there was a promotion in Japan which enabled fans to send off for this card. The promo appeared on a leaflet with a music CD called 'Let's Trade Please' – fans needed to send a letter with two Pokémon cards that they would like to trade, and in return they got the Let's Trade Please promotional card, along with a promo Venusaur, Charizard, or Blastiose.
It's one of only two cards in Pokémon TCG to have a holographic back, and its interesting artwork was drawn by Pokémon TCG mascot 'Imakuni?'. Due to the limited time available to get this promo, there doesn't appear to be many of these cards in circulation. While not one of the most expensive cards on this list, it's certainly rare.
4. Base set Booster Box – Black Triangle Error: Est. Value, $8,700 for a sealed box, £200 for a booster pack
It can be far more cost-effective for a collector to buy cards in bulk, usually by purchasing a whole booster box. Some may even buy a box, keep it sealed, and hope that it will go up in value over the years as that set becomes harder to obtain. Needless to say, the older Pokémon booster boxes can sell for thousands on eBay.
Recently, popular Pokémon TCG YouTuber Unlisted Leaf got the surprise of his life. Unknowing to him (and probably the person that sold it to him) he bought a sealed Base set box that's one of the rarest boxes available. The booster packets within had black triangles over the 'first edition' writing – this is because the factory that printed these cards were no longer printing first editions. These are said to only have been printed in the factory for a couple of hours.
A sealed box is worth around $11,000, but there's pretty much no way of knowing if you have black triangle packets until the seal is broken and you've opened the box.
5. Gold Star cards: Est. value, £100-£600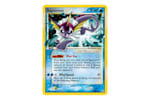 Following on from the Shining cards found in the Neo Revelation and Neo Destiny expansions, Shiny Pokémon returned in later sets that were known by fans as Pokémon Gold Star cards.
These cards feature the shiny (alternate colour) variants of Pokémon, and are very hard to find. It is said that the odds of pulling a gold star card is only one, or maybe two, per booster box. The most valuable gold star cards are the Japanese Eevee evolution cards as they were only awarded to members of the Pokémon Players Club. These cards feature a gold star next to the Pokémon's name.
6. Espeon Gold Star: Est. value, £1,400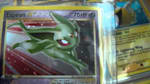 Probably the hardest to find and most sought-after Gold Star Pokémon card is a Japanese Espeon Star. Members of the Japanese Daisuki club had to earn enough points through various activities to earn a shiny Espeon card. Getting enough points was difficult so not many managed to get hold of one. Even though this card was printed in English (and still sells for a lot of money), the difficulty of obtaining it in Japan means that the Japanese variant of this card is worth a lot more.
7. Pre-Release Raichu: Est. value, £8,000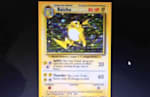 Leading up to the second Pokémon card expansion Jungle, a 'PRERELEASE' Raichu card was printed by error. These cards were believed to have been printed alongside the pre-release Clefable card (which is actually in the Jungle set).
Wizards of the Coast, the company in charge of manufacturing Pokémon cards at the time, denied the existence of this card for many years, until, in 2006, a member of staff released an image of the card. Of the 100 or so created in error, it's believed that only ten cards remain after most of them were destroyed.
8. Number 1-3 Trainer/World Championship cards: Est. value, Unknown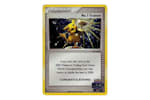 For almost as long as the Pokémon TCG has been going, there have been official competitions. The prize for winning many of these competitions has been super-exclusive Pokémon cards as prizes, including the rare No. 1 – 3 Trainer cards, World Championship Trainer cards, and Trophy Pikachu.
Fans needed to attend and place highly at competitions (or even staff them) to get their hands on some of these limited printed cards. In recent years, players competing in the Pokémon Video Game Championships have also received promo Pokémon cards. While some trainers are keen to keep their card as token of achievement, few go on to sell these cards to collectors.
9. Shaymin EX: Roaring Skies: Est. value, £50-£100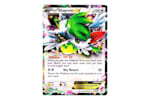 Not an old card by any means, but for today's competitive Pokémon TCG players, Shaymin EX is really worth getting hold of.
The card's ability allows you to draw cards until you have six in your hand when you play the card to your bench. After using the move Sky Return, you return Shaymin EX and all cards attached back to your hand. This also removes all damage counters done to Shaymin EX, meaning you can play the card over and over, making it tricky to remove from play.
With roughly another year left in the competitive TCG legal set (although it is rumoured that a re-print is on the way), some players would be keen to have this card in their deck. Roaring Skies Booster Boxes, which hold no guarantee of even having Shaymin EX, sell for around £100-£250, much higher than usual booster box prices of recent sets.
10. Pokémon Snap cards/Pokémon Art Academy cards: Est. value, Unknown
Pokémon Snap and Pokémon Art Academy have both had Pokémon TCG artwork competitions. The Pokémon Snap N64 game had players taking pictures of Pokémon in the wild, and, at the time of release, some of the best pictures were chosen to appear on Pokémon cards. The images were credited to the artist, but very few cards were made, and so it's hard to find an exact value for any of the Pokémon Snap cards.
Jump forward to 2014-2015 and Pokémon Art Academy players had the opportunity to submit their best artwork, with the winners receiving 100 Pokémon promo cards featuring their design. Due to the small amount of winners and cards given to them, very few are parting ways with their winning cards. Good luck finding these on eBay.
11. Illustrator: Est. value, £43,000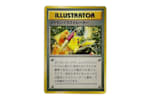 The ultimate Pokémon card and the holy grail for collectors – it's the Pokémon Illustrator card. This promotional card was awarded to those who had won a Pokémon Card Game contest in the Japanese magazine CoroCoro. Only 39 cards were awarded, and very few are said to still be in circulation.
This card is unique in that it has 'Illustrator' where the 'Trainer' title should be, and it has a pen symbol for the set series. Last year, at a private auction, the Illustrator card was sold for over $54,000 in California. This makes it the most expensive Pokémon card ever sold.
Sours: https://www.redbull.com/in-en/rarest-pokemon-cards-in-the-world
get

cash

for your Pokemon Cards
Now, it's time to understand a major factor when determining the value of any Pokemon card.
The grade, or condition, is typically based on a 10-point numerical scale used across all grading companies, CGC, BGS, and PSA.
Certified Guaranty Company defines a 10 as "The card must have perfect centering and no evidence of any manufacturing or handling defects."
The Grading Scale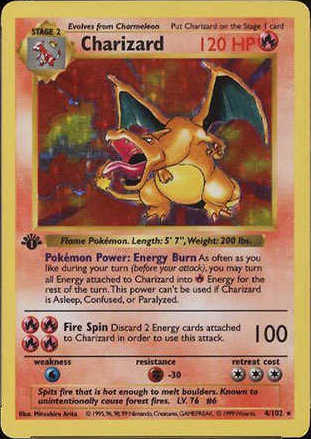 Gem Mint Charizard Pokemon Card
The highest grade possible is Gem Mint or Perfect, this means there are no signs of wear, handling, and the card is perfectly centered.
One of the most important factors when determining the grade is the centering.
With trading cards, sometimes an extremely poorly centered card will be considered an error card and bring a premium.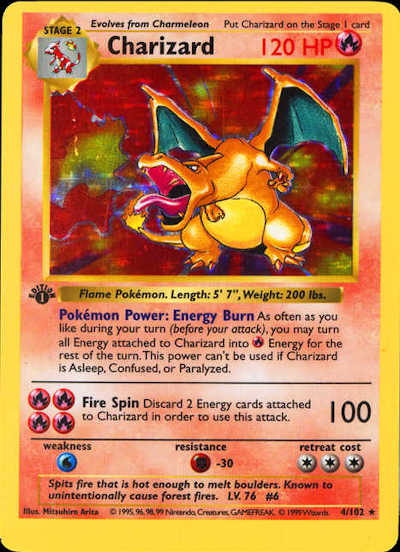 Off-center Charizard Pokemon Card
The above image is a perfect example of a Charizard card that is so poorly centered, collectors call these cards Off-center. Off-centered cards are done during the printing process and is completely normal. There are however some people who specifically collect this type of Pokemon.
In an ideal world, all bills would be printed equally and perfect… with perfect centering and no flaws.
This, however, is not the case. A poorly centered Pokemon card, gem mint or not, takes away from the Pokemon cards overall eye-appeal and should always be taken into consideration when evaluating high-grade Charizard Pokemon cards. There are certain collectors who collect specifically off-centered Pokemon cards.
Regardless of the grade or appearance, we buy all 1st edition Charizard cards. Contact us today if you have Pokemon cards you want to sell.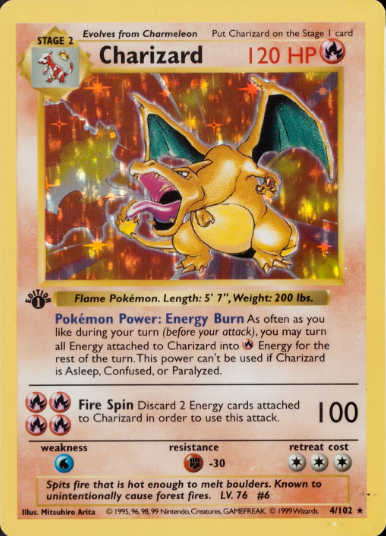 Near Mint Charizard Pokemon Card
Don't be fooled, the picture above may look to be in spectacular condition but it's not.
This 1st edition Charizard card was graded PSA  8.5, meaning it's Near Mint (NM). Pokemon cards that are NM have small handling defects. Centering of the margins is still a value factor even on NM trading cards.
This is a reason why Third Party Grading companies, like PSA, are so important to this hobby.
If you send me a picture of a Charizard card you want to sell, it can be difficult to tell the exact grade from a photo.
But don't worry, there are ways around this if you were selling your raw Pokemon collection to a trading card expert online.
Let us know if you have a Pokemon collection you want to sell.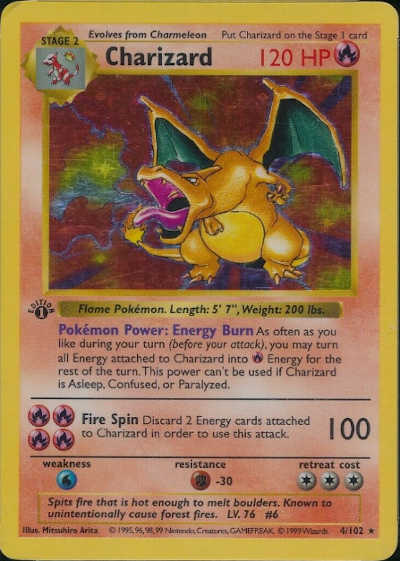 Excellent Charizard Pokemon Card
You can start to see a difference in quality once the grade gets into Excellent (EX). Pokemon cards that are EX, numerically 5 or 5.5, are moderately played cards with small and moderate defects.
As seen in the picture above you can see heavy scratching across the entire holographic area. If seen in person, the card would show signs of play and handling. These are all value factors for all collectible trading cards.
First edition Charizard cards from base set will typically show more signs of handling, and be lower grade. This is due to the limited number printed with heavy handling during the cards' lifetime.
Remember these cards often passed through many hands on the playground. I vividly remember the first time I saw a Charizard card was in 3rd grade. They were the pinnacle of Pokemon and not many kids had the opportunity to own such a rare card.
All of the above Charizard cards are not typical, you don't normally see them in EX or higher grades.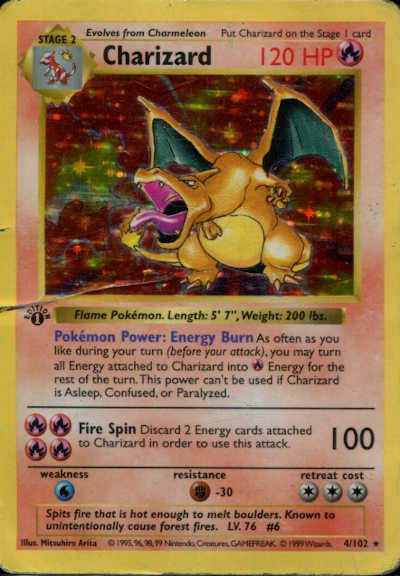 Very Good Charizard Pokemon Card
Very Good (VG) Pokemon cards will be heavily played cards with some major defects. Numerically, a VG Pokemon card will be graded 3 or 3.5 on the grading scale.
The above picture is a perfect example of just that. These Pokemon cards will typically look heavily played and handled.
Most Charizard cards we buy look just like this, and we can pay the most competitive price for these. Collectors typically don't want to spend thousands of dollars for a 1st edition Charizard so a VG graded Pokemon is often a sweet price point for many.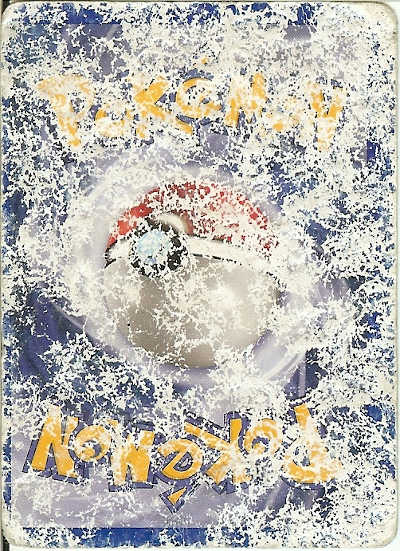 Poor Charizard Pokemon Card
I couldn't find an image of a completely destroyed Charizard, but I've owned plenty during my time collecting. Even cards that look like above, if rare enough, can be worth money.
You may be wondering if I would buy a Pokemon card in this poor of condition… the answer is most definitely YES.
A Pokemon card in Poor (P) condition will look similar to the card pictured above. These Charizard cards show evidence of considerable play with soiling, stains, splits, tears and paper pulls are all common for the grade.
Numerically the Poor grade has a special place for a single "1" grade and that is the lowest the scale goes.
We love buying low grade Charizard cards from collectors around the United States.
Most 1st edition Pokemon cards we see are lower grades like this due to their long-time spent in circulation. Pokemon cards that look like this have spent a lot of time in the pockets of eager children who love Pokemon.
Many people think if they have a Charizard card they've hit the jackpot, which can be the case sometimes. If your card looks like the one above it may not get much love from most people. But we'd love to buy it!
Some collectors really enjoy collecting beat up Charizard cards, that's just their thing, we're one of them!
I love collecting primarily old Charizard cards from many different Pokemon sets. It's what I grew up with, its very nostalgic, and I usually pay a pretty penny to get the cards into my collection.
How do I see what grade my card is?
Third-party professional grading companies, like PSA, BGS, and CGC, focus solely on doing this for their customers. They essentially grade the card, put it in a clear holder, with a label that explains the details of the card.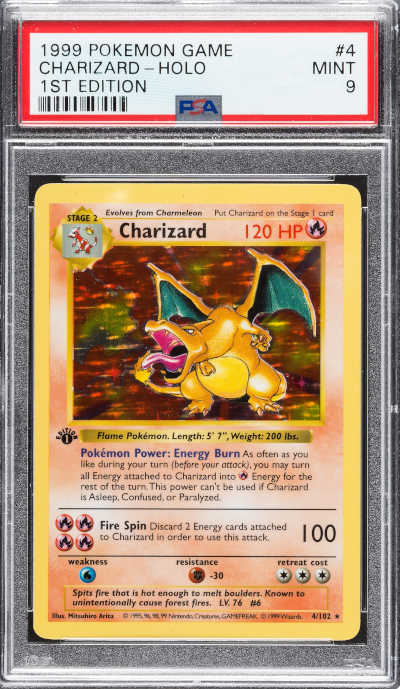 PSA 9 Charizard Pokemon Card
This takes the guesswork out of seeing a raw (no holder) card and not being sure if it's an EX or Gem Mint.
The difference between EX, NM, or Mint can literally be hundreds, if not thousands (at times) dollars.
While lower-graded Pokemon cards are easier to determine the grade from a picture; high-graded Pokemon are much different.
Some cards are inked and cleaned, making conditions extremely difficult to see in pictures.
If you have an old Charizard card you're interested in selling or want to know its value, send us a picture and we'll be glad to help.
Whatever you do, do not bring your collection to a pawn shop or card shop who doesn't know its true value. Contact a trading card expert to get the most for your collection.
Sours: https://sellpoke.com/value-of-old-charizard-pokemon-card/
Pawn Stars: Rare Collection of Charizard Pokemon Cards (Season 14) - History
Pokemon Cards: How Much Is a Charizard Worth?
Are you surprised the 1st Edition 'Zard didn't take top billing? Although this card was dethroned earlier this year as the record-selling Charizard, it still commands massive money even with its population report. The English 1st Edition Base Charizard is easily the most popular of all the Charizard's ever printed. Actually, it's the most popular Pokémon card ever. The 1st Edition Base Pokémon cards were released at a time when Pokémon was catching fire. By the time the Base Unlimited cards were released, packs were selling out everywhere. The 1st Edition Charizard has always been the price leader of the Base 1st Edition cards, and that will never change, due to demand. While the biggest recent confirmed sale for a PSA 9 is $75,000.00, most are selling today under $32,000.00. That's a major discrepancy between the two, but if someone wanted to cross-grade a very clean PSA 9 Charizard with Beckett Grading Services, in hopes of a BGS 9.5, the value could jump north of $80.000.00, depending on the sub-grades. Make sure to check out 365 Days of 1st Edition Pokémon Cards for a deeper dive on Charizard.
Recent Sales:
PSA 10: $399,750.00 3/7/21
PSA 9: $75,000.00 7/14/21
PSA 8: $11,233.00 7/28/21
PSA Population Report:
PSA 10: 122
PSA 9: 679
PSA 8: 564
Sours: https://www.one37pm.com/culture/trading-cards/how-much-is-a-charizard-worth
Price 1995 charizard
.
*YOUR OLD POKEMON CARDS COULD BE WORTH THOUSANDS!* Amazing ULTRA RARE Charizard Collection Opening!
.
Similar news:
.
295
296
297
298
299