Videogame consoles are really cool pieces of equipment. They're specialized pieces of hardware so developers know what they are working with. This creates a seamless, problem-free gaming experience for consumers. Unfortunately, this also means consoles and their accessories are not very customizable. In a world where one can get a gaming mouse with 15 different buttons and RGB lights galore, controller players are left in the dark. Quite literally.
Enter the eXtremeRate DTFS LED kit for DualShock 4, available on Amazon for $ As an Amazon Associate we earn from qualifying purchases.
Design
The DTFS light kit is an LED PCB that you install inside your controller. Its clever design allows for holes in all the right spots to allow the pressure plates to still be activated. If youve ever cracked open a controller before, you've probably seen there's not much room inside. However, eXtremeRate has done an awesome job at cramming some cool features in a tight spot. Having used and reviewed another one of their products, I'm once again impressed by their ingenuity.
LEDs cover this interesting PCB
The eXtremeRate DTFS LED kit comes with everything you need to get the installation done in a very well packaged kit. I've received enough things like through Amazon to expect a jumble of parts much like a bag of Legos. This was the opposite, each piece was placed inside a soft foam molding made specifically for this product. The screws, and some other assorted pieces were placed in separate plastic bags for identification. The packaging was a nice change from the ordinary bag o' parts that I'm used to expecting. 
Buttons Everywhere
Once you've gotten everything out of the box, however, you can tell that installation might be a bit tedious. First of all, I should say I installed this on a controller that already had a mod inside. So there were a few extra wires I had to deal that didn't make things easier. However, even for people who use a vanilla controller, installation is a bit involved, if not difficult. This mod requires the disassembly of pretty much the entire controller. Don't be too intimidated, though. ExtremeRate has also bundled in some great instructions to follow as well as a fantastic instructional video on YouTube. It makes tackling this job much less intimidating. It's also important to know that this kit will only work on DualShock 4s with the lightbar at the top of the touchpad. 
Installing the PCB contacts
Cable Management
Getting into the controller, uninstalling and reinstalling the buttons is the easy part. Aligning the PCB contacts and making sure everything is properly placed can get complicated. Especially if you are using this in conjunction with another mod. However, time and patience is all it takes to make this successful. It should also be noted that the USB charger port is replaced for a new one. So if your old one is giving you trouble charging as mine was, this will take care of that issue as a side effect. As long as you don't rush, make sure the PCB is in place, and the buttons are properly seated, it's not too bad. It's also imperative that when placing the wires and sticky pads beneath the thumb sticks they don't interfere with movement.
Once all that is done, reversing the procedure and putting the shell back on is easy other than that tiny ribbon cable connecting the charger port to the led PCB. That was the one step which I actually got pretty frustrated with. Ribbon cables can be a pain to work with, but they fit in tight spaces, so it stands to reason they'd be used a lot in this situation. If life were a videogame, installing this mod would have definitely given me some dexterity XP.
Ready to be closed back up
Performance
What can I say? After the hard part is done and the controller is back together again, it looks really cool. The version I received does not have the fully translucent buttons. Rather, it has the buttons which only allow light through the shapes and indicators. I find this looks classier and less ridiculous than the fully clear buttons. However, there is that option for those of you who want a disco floor as a controller. 
Its like the Batman version of a controller
RGB is a subjective taste. Some people are turned away by the spectacle and would rather just stick with something more low-key. However, I belong in the group of people that can appreciate a tasteful application of lighting. The eXtremeRate DTFS LED kit really does it right. You can even switch through different colors for different areas of the controller if that's what you prefer. It's a conversation starter for sure, and makes your controller stand out in a world of "same old, same old."
Minor Differences
Now for the buttons. The process of replacing the buttons and rubber bumpers does make the button feel change ever so slightly. There's also a new layer of pcb between the buttons and the pressure pad, even if they don't directly connect. So if I had to label the button feel as anything, it feels a bit more stiff after the install. The button travel feels a bit shortened too. Perhaps by a millimeter or so. That's not much, but after years of using your controller, your brain tells you there's a difference. It's almost like using someone else's controller for the first few minutes. It works fine, something just feels a bit… off. However, you quickly get used to the new feeling.
Button feel does change just a tad
Also, remember how I was telling you it is imperative that the wires for the thumb sticks not interfere with the movement? It becomes even more evident after it's completely installed. Even with me being as careful as I was about making sure the thumb sticks were clear of wires during install, I can still hear a slight crunchy noise as the thumb sticks come into contact with wires underneath. There is not much to be done about this, you are installing something that was never meant to originally belong. But it's a tiny reminder all that's crammed underneath.
Out with the dark, in with the light.
Battery Woes
Something else that should be mentioned is that all the fancy lighting will drain your battery faster. You'll probably notice that gaming sessions aren't lasting as long as they used to. There's no getting around it, lighting the entire controller takes power. Power that has to come from the same battery that's used for driving the controller itself. Fortunately, if this is something that is an issue, you can opt to turn the led's off using a set of key combinations. Or save power by only assigning the led's to the buttons you want. Even better, buy a fresh battery before you perform the installation and swap the batteries while everything is disassembled for a fresh start.
Which ones mine? Oh, thats right, the cool one.
Overall the eXtremeRate DTFS LED kit is a fantastic way to breathe new life into your controller. And with the PS5 confirmed to be compatible with DualShock 4, the lifespan on this hardware just got significantly longer. There are controllers that have RGB and lights on the market, but for 30$, you'd be hard pressed to find one that has the quality and feel of the licensed product which is exactly what this is. The low price means a bit of work on your end. However, eXtremeRate has gone above and beyond to make it as simple as it can be. If you're willing to put in the work, this is a mod well worth your time.
This review unit was provided by eXtremeRate.
Summary
If you are willing to modify your controller, the eXtremeRate DTFS LED Kit gives you a look and feel that no other controller can do at its price point. Working directly with electronics might scare some people away, but its worth a shot! This will impress everyone you show.
Good
Customizable
Looks Awesome
Affordable
Bad
Tedious Install
Battery Drain
Do you like the review?
Carl Jones
I love games that get me lost, be it in the intensity of a firefight or entangled in a story. When Im not playing The Witcher, BioShock or Call of Duty, Im pretending to be good at 3D printing and experimenting with electronics.
Sours: https://www.keengamer.com/articles/reviews/hardware-reviews/extremerate-dtfs-led-kit-review-for-dualshockfrag-in-style-ps4/
2x Single Playstation 4 PS4 Controller Light Bar Vinyl Decal Sticker Mod Skin
SoldSee similar items£Buy It Nowor Best Offer, FREE Shipping, Day Returns, eBay Money Back Guarantee
Seller:enzo️(1,)%, Location:West Yorkshire, Ships to: GB & many other countries, Item:x Single Playstation 4 PS4 Controller Light Bar Vinyl Decal Sticker Mod Skin. Ps4 controller led light sticker x 2 (Quantity two individual stickers. Not full sheets). Brand new. I have a great collection. Some of them rare. Please specify the 2 stickers you require? Subject to availability. Otherwise random stickers will be posted. *BUY 2 PAIRS GET 3 PAIRS. Buy 2 sets of stickers. We will send 3rd set free.Condition:New, Returns Accepted:Returns Accepted, After receiving the item, your buyer should cancel the purchase within:14 days, Return postage will be paid by:Buyer, Brand:PlayStation, Type:Sticker, Material:Vinyl, Compatible Product:Controller, To Fit:Controller, MPN:Does Not Apply, Platform:Sony PlayStation 4
PicClick Insights - 2x Single Playstation 4 PS4 Controller Light Bar Vinyl Decal Sticker Mod Skin PicClick Exclusive
Popularity - 39, views, views per day, 1, days on eBay. Super high amount of views. sold, 19 available.

39, views, views per day, 1, days on eBay. Super high amount of views. sold, 19 available.

Price -
Seller - 1,+ items sold. 0% negative feedback. Great seller with very good positive feedback and over 50 ratings.

1,+ items sold. 0% negative feedback. Great seller with very good positive feedback and over 50 ratings.

Recent Feedback
People Also Loved PicClick Exclusive
Sours: https://picclick.co.uk/2x-Single-PlaystationPS4-Controller-Light-Barhtml
Download: free
Website: Thingiverse
Tags ps4 controller custom Light bar n°1, 2, 3 & 4
Text controller, custom, light bar, manette, manette ps4, ps4, ps4 controller, sony ps4,
Download: free
Website: Thingiverse
Tags PS4 Controller Custom Light Bar Mod
Text controller, custom controller, gaming, modding, playstation4, playstation 4, ps modding, ps4, sony ps4,
Download: free
Website: Thingiverse
Tags Ps4 Light Bar Revolver Rifle
Text controller, gaming, gun, light, play station 4, rdr2, revolver, rifle, vide game,
Download: free
Website: Thingiverse
Tags Dualshock 4 / Fatality lightbar
Text dualshoc, fatality, lightbar, mk11, mkx, mortal kombat, playstation, ps4, shqarok,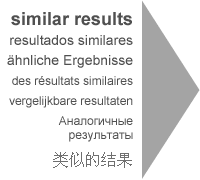 Download: free
Website: Thingiverse
Tags Foot for PS4, PS4 Pro
Text air ps4, air ps4 pro, fan, fan ps4, foot ps4, foot ps4 pro, ps4, ps4 fan, ps4 pro, ps4 pro fan, ps4 pro foot, ps4 slim air, ps4 slim fan, ps4 slim foot, ps4 stand, stand,
Download: free
Website: Thingiverse
Tags PS4 Joystick & Headphones Wall Mount / Soport
Text dualshock 4, headphone, headphones, headphones holder, headphone wall, headphone wall holder, ps4, ps4 controller, ps4 dualshock, ps4 mount, sony ps4,
Download: free
Website: Thingiverse
Tags PS4 Pro Under Desk Mount
Text mount, playstation 4, playstation vr, ps4, ps4 mount, psvr, psvr processor, sony ps4, under desk, under desk mount,
Download: free
Website: Thingiverse
Tags PS4 Vesa Stand (or Wall Mount)
Text playstation 4, playstation 4 pro, ps4, ps4 mount, ps4 pro mount, ps4 pro stand, ps4 stand, ps4 vesa stand by, njic,
Download: free
Website: Thingiverse
Tags PS4 Pro Vertical Controller Mount
Text controller, controller mount, controller stand, dualshock, mount, paddle, pro, ps4, ps4 controller, ps4 controller mount, ps4 controller stand, ps4 pro, ps4 vertical, stand, vertical mount, vertical stand,
Download: free
Website: Thingiverse
Tags Spider-Man PS4 Vinyl Cutout for K40 Laser
Text cheap laser, chinese laser, custom, custom game, custom ps4, cutout, decal, face-plate, faceplate, game, k40, k40 laser, k40 whisperer, laser, laser cutter, laser k40, laser project, man, ps4, ps4 face-plate, ps4 faceplate, spider, spider-man, spider-man ps4, spider-man ps4 logo, spiderman, spiderman logo, spiderman ps4, spiderman ps4 logo, vinyl,
Download: free
Website: Thingiverse
Tags Playstation 4 cooling stand
Text diy ps4 cooling, diy ps4 cooling fan, fan for playstation 4, fan for ps4, fan for sony ps4, playstaion, playstation 4 cooling, playstation cooling, playstation 4, prenta, prenta duo xl, ps4, ps4 cooling, ps4 cooling fan, ps4 diy, sony ps4,
Download: free
Website: Thingiverse
Tags Suporte Mount Horizontal PS4 Slim
Text mount, mount horizontal, mount horizontal ps4, ps4, ps4 slim, suporte, suporte ps4, suporte ps4 slim, marcoscmagalhaes,
Download: free
Website: Thingiverse
Tags PS4 CONTROLLER SUPPORT
Text ikea, ikea shelf, ps4, ps4 controller, ps4 stand, sony ps4, stand, support, davidelivio94,
Download: free
Website: Thingiverse
Tags Improved Modular Controller Stand
Text controller, controller mount, controller stand, mount, nintendo switch, nintendo switch stand, ps4, ps4 controller, ps4 controller holder, ps4 controller mount, ps4 controller stand, ps4 mount, ps4 stand, stand, switch, switch controller, xbox, xbox controller, xbox controller mount, xbox controller stand, xbox mount, xbox one, xbox one controller,
Sours: https://www.yeggi.com/q/ps4+light+bar/
SUPER EASY PS4 CONTROLLER LED MOD
There is a button present inside the circuit board of the PS4 controller. When the metal disk comes in contact with this controller, then it generates electricity between its strips.
Automatically controller can sense it and send data to PSX.
You can change the color of PS4 controllers into different colors such as purple-pink, orange, red, blue, yellow, and more.
When you connect your controller to the PC, then it starts glowing.
The following steps can help you to change the color of your controller:
If you want to change your controllers light bar color, you need to download an application for it. With the help of the application, you can change your light bar color easily.
How To Change Ps4 Controller Color on pC
Right click on STEAM and run as administrator
Go to the setting
Click on Controller Setting
Bottom of the end you get Detected Controller
Right Side you get PREFERENCES click on it
After that you can choose which color you want
Why PS4 controller change its colors?
The different color of the PS4 signifies other things. Suppose the controller is showing a blue color that means the player one is playing the game.
If you want to change this blue color into red, then you can again log into your account as player number two.
The functionality of a light bar in a PS4 controller
The light bar of a PS4 controllerhelps to identify the player, for example, player one as blue color, player two as red color, player three as green color, and player four as pink color.
Moreover, it can help other players to know which player is playing right now.
You will also find a speaker on this controller. Suppose you disconnect from the game due to any technical reasons, then the light will turn white.
At that point in time, you need to hold its PS button for few seconds.
Once you have its PS button, then your controller will automatically reset.
The light bar is the significant source of this device because it handles the functionality of this device.
It helps the controller to detect the location of the players.
The developers are trying to add a feature where players can communicate using the light bar. This will be implemented in the future.
Things you can do with your light
You can enjoy a lot of things with your PS4 controller light bar. Suppose you are the solo player in the darkroom.
Then your controller will display a single color. All these things are happening on the basis of the coding, which is already executed by the developers.
Many gamers prefer to play in a dimly lit room. In this room, the light bar color keeps changing smoothly as per your performance.
It will entirely change your mood while playing and give you a different feeling of the game.
When your whole surrounding is changing into blue, pink, orange, green, red, etc., it boosts your energy to play wisely.
However, it provides various setting options for players, and you can utilize them while playing.
Apart from these features, you can find various other buttons such as a share button, PS button, action button, shoulder button, triggers, click button, and more.
In this controller, you can also find the select and start button.
It contains a share button that allows players to record all videos to the web. You can also upload your video on the web by using its share button.
Another significant fact is that you can share the video to multiple places with the help of its share button.
How to switch on the light bar of your PS4 controller?
Turn on the PS4 and then connect your controller with the help of a USB cable. After making the connection, you need to press your PS button.
You will notice that your controller switch will turn on. Then you can remove your cable and can start using this wirelessly.
Another remarkable fact is that you can operate four controllers at the same time.
The moment you press on your PS button, then the color will assign to you.
If you want to change your light bars color, you need to download applications for this.
Also, using this, you can change the color of your light bar as per your requirement.
Moreover, a PS4 controller has many features and options for the users. You can also make favorable changes in the settings bar.
In the new PS4 play station, you will find the light bar in the top unit.
The color of the light bar is changing depends on how the player is playing. For example game density two, you will notice a white color light.
Moreover, in case you die in between the game, then the light will automatically turn red.
Your game can affect your controllers color. Also, with the light colors help, you can quickly know what activity is going on in your game.
Your light bar color will turn into blue, red, green, or pink as per your game score.
Moreover, a particular shade of light can control the whole game.
FAQs
How can I change the color of my light bar of a PS4 controller?
If you want to change the color of your light bar of PS4, then you need to download an application from Google.
After downloading the application, you will find various settings options on your desktop.
Then as per your requirement, you can change the color of your light.
There are different colors of lights present, such as red, green, blue, pink, yellow, and more.
Again, these lights signify different situation of a player.
It will automatically change as per your game condition.
Once you have connected the controller to your PC, then you will assign some light to your controller automatically then; after that, you can change it as per your requirement.
Apart from the light bar system, which other features are available in the PS4 controller?
You will find various buttons in this controller, including an option button, share button, action button, PS button, directional button, shoulder button, touchpad, analog stick, click the button, and so on.
All these buttons carry different functionalities.
You can handle your game as per your need with the help of these options.
Apart from these options, you will also find other features in its setting bar.
You can again go through its description before using this product.
You will also find an auxiliary port in this controller, which has the connection to the motion detection digital camera and PlayStation camera.
You can also record your game and, after that, share it with others. In near future, the developers are expected to add more exciting features to the controller.
How light bar of a PS4 controller is helpful?
The light bar of the PS4 controller is defined that where the player is located right now.
Suppose your light turns red, then it means you are in danger position.
It also shows that which player is playing at this moment.
Also, it shows different colors of lights for other players. Suppose now player 1 is in the room, then it will show blue for player 1.
When player 2 enters this room, then the light will change into another color.
However, in the game, other players performance also matters for winning a game; the light bar system is an efficient feature that can help a player analyze its competitors performance.
Final words
The PS4 controller has added various options these days. This is why many game users like to opt for these controllers. It also has a smooth touchpad for easy operation.
If you use this controller while playing a game, you can score high because of its user-friendly features.
This light bar system will help you to play well and help you know the position of other players.
There is various application present which can help you to change the color of your light bar.
You will find multiple colors for your light bar.
Moreover, these compelling features can help a player while playing a game.
You can purchase it online also because online, the product ranges are more comprehensive. Offline also these devices are available.
Sharing is caring!
Categories GamesSours: https://howtochanges.com/how-to-change-ps4-controller-color/
Light ps4 mod controller bar
10 Best Games That Actually Utilize The PS4 Controller Lightbar, Ranked
Alongside the release of the PlayStation 4 back in , Sony unveiled a new and improved, very different, wireless controller — the DualShock 4. One distinctive feature that the DualShock 4 introduced was a light bar on the back that changes colors depending on the game and scenario. The value of the DualShock 4's light bar has been debated ever since.
RELATED: Ranked: The 10 Best PlayStation 4 Exclusives
Some gamers don't care for the light because they never look down at the controller to pay attention to it anyway. Others see the light bar as a subtle way to immerse them in the game they're playing. In any case, developers over the years have come up with creative ways to turn the light bar into more than just mood lighting. Check out some of the best below.
10 Tomb Raider: Definitive Edition - Torch
Lara Croft's trusty torch in the Tomb Raider series is no doubt one of her handiest tools. Not only is it the perfect no-batteries-required flashlight, but it also helps Lara burn debris and obstacles, scare animals, and in some cases, solve puzzles.
In , Square Enix published a remastered version of the original Tomb Raider (), titled Tomb Raider: Definitive Edition, for PlayStation 4 and Xbox One. This time, whenever Lara picks up her handy dandy torch, the PlayStation 4 controller flashes a bright red, yellow, and orange. While it's not exactly a necessary feature, it does help to put you in Lara's shoes.
9 Tearaway Unfolded - Flashlight
Tearaway Unfolded, a puzzle platformer from Tarsier Studios and Media Molecule, involves a lot of interacting with the environment around you, both virtually and IRL via the DualShock 4. The game uses a ton of motion controls, such as waving the controller up and down, in addition to using the controller's light bar and touchpad.
In Tearaway Unfolded, you gain an ability called "Guiding Light," which turns the light bar into an actual flashlight. Wherever you point the light bar, an on-screen flashlight beam will follow. In addition to lighting the way, the flashlight can melt ice and manipulate paper.
8 Metro Redux - Stealth Indicator
As a survival horror game, you can bet that a big part of Metro gameplay is stealth. Whenever you encounter enemies, human or otherwise, a stealth indicator on the screen allows you to gauge your ability to silently attack or avoid, if so desired.
RELATED: The 10 Best Survival Horror Games
When Metro Redux, the compilation of both Metro games, released for PlayStation 4 in , the stealth indicator moved to the controller. Instead of the on-screen light meter, the DualShock 4's light bar brightens and darkens as danger approaches and passes. A really, really bright light means you've been exposed.
7 Transistor - Talking Sword
Supergiant Games's isometric action RPG, Transistor, follows a singer named Red as she battles robotic enemies with the help of a talking sword called the Transistor. According to Polygon, when the game was being tested, players reported being confused by who was talking when the Transistor spoke, since it didn't actually have a mouth.
The developers then incorporated the DualShock 4's light bar as the Transistor's speech indicator. Now, whenever the sword spoke, the light bar would gently flash turquoise (the Transistor's color). This simple fix not only cleared up the confusion, but also made players feel like the sword was really in their hands.
6 Outlast - Night Vision
Survival horror fans already know that Red Barrel's Outlast is best played in the dark and with headphones. This isn't just for maximum scares, though; a dark environment helps you see the dimly-lit screen, as well as the handy light bar on the DualShock 4.
When night vision is turned on, the light bar will switch from a white color to a bright green, which flickers as your in-game light runs out of battery. If you die, the light bar turns bright red. This feature is more of a novelty than anything, but it definitely adds to the creepy factor.
5 Spyro Reignited Trilogy - Health Status
The Spyro Reignited Trilogy brings the tiny dragon's even tinier companion, Sparx the dragonfly, to your living room. As fans of the franchise know, ever since the original Spyro the Dragon was released in , Sparx has tracked Spyro's health by changing colors when Spyro takes damage. Yellow indicates full health, followed by blue and green. When Spyro's health is dangerously low, Sparx disappears.
RELATED: Spyro: All Boss Fights In The Original Trilogy, Ranked
's remastered Spyro trilogy incorporates the DualShock 4 light bar by matching Sparx's health meter. When Sparx disappears, the controller turns red. If that doesn't motivate you to find Sparx a snack, we don't know what does.
4 Uncharted: The Lost Legacy - Collectible Tracker
In Naughty Dog's Uncharted: The Lost Legacy, players control Chloe Frazer, a treasure hunter who is searching for the tusk of Hindu deity Ganesh. Along the way, she and her partner, Nadine Ross, must solve puzzles, battle enemies, and collect more treasures.
Some of the treasures are a bit difficult to find, which is why the DualShock 4's light bar is so useful. The light bar gradually changes from blue to purple to red as you get closer to the treasure. Think of it as a built-in metal detector without all the noise.
3 Infamous: Second Son - Karma
Sucker Punch Productions' Infamous: Second Son uses just about every immersive element the DualShock 4 has to offer, including its speaker, gyroscope, and light bar. In this action-adventure, players' choices affect the protagonist's morality, and he will eventually be seen as good or evil.
RELATED: 10 Canceled Action Games You Never Knew Existed
The DualShock 4's light bar acts as a karma tracker of sorts, where a brighter red means you're leaning towards evil. In addition, the protagonist uses spray paint throughout the game, so the light bar matches the color of the paint.
2 Alien: Isolation - Motion Tracker
Alien: Isolation is another one of those dimly-lit survival games where stealth matters, so the DualShock 4's light bar once again comes to the rescue as a danger meter. Unlike other games in the Alien franchise, the player's goal is to avoid and outsmart one creepy creature.
One really helpful in-game tool is the bright green motion tracker, which tells you when the enemy is near. The controller's green light bar will get brighter as the enemy comes closer. In addition, the DualShock 4's speaker beeps, which adds to the suspense.
1 Grand Theft Auto V - Police Lights
In a  Reset Era forum about games that use the DualShock 4's light bar, Grand Theft Auto V was arguably the most popular. Whenever you end up in a heated police chase, the pressure is doubled as the light bar flashes red and blue, making it feel like you're really in trouble. Police scanner chatter will also come through the speaker. Again, it's only a novelty feature, but a more impressive one at that.
NEXT: 10 Best Games That Actually Utilize The PS4 Controller Speaker
ShareTweetEmail
Gamers Are Mad At Aloy's Cheeks In Horizon Forbidden West Because Of Course They Are
Aloy's cheeks have been the subject of a lot of mockery from gamers online in the past few days because they're a bit bigger.
Read Next
About The Author
Elise Nelson (49 Articles Published)
Elise Nelson is a list writer for TheGamer in Reading, Pennsylvania. In the past, she has written everything from game reviews to celebrity gossip to weird science news. Armed with a Bachelor of Arts degree in Communications/Journalism from Albright College, Elise has a passion for creative writing across all topics, especially music. In her free time, she enjoys playing indie video games on her PlayStation 4.
More From Elise Nelson
Sours: https://www.thegamer.com/best-lightbar-uses-ps4-games/
How To Change Color On PS4 Controller Light bar - (Easy Tutorial!)
.
You will also like:
.
307
308
309
310
311