Yellow Flash | Minato rap
- lyrics
[Hook]
Flash, faster than lightning
Flash, master at fighting
Flash, impeccable timing
Flash, getting exciting
Flash, look at me striking
Flash, nothing surprising
Keep on trying when, you're rhyming with the Yellow
[Verse 1]
Flash, yeah, Minato's back
Kicking into battle when the beast attacks
I see the facts
I'll keep the track burning
Whatchu learning when I'm serving ninjas with a hurting, whack
Faster than A, what can you say
Wipe out Iwa, if you are in the way
Kunai in hand understand when I'm mad
Then I'm mad in manner of making you pay
Speeding through the village, like I'm at the speeding limit
When I'm in it then I'll finish, I'll be killing in a minute
You'll be feeling like an idiot, hitting nothing, are you kidding?
'Cause I'm faster now I've mastered body flicker, so I'm winning
Ayy, 'cause I be taking it higher
Ayy, 'cause I was trained by Jiraiya
Ayy, 'cause it's so easy to end them
Ayy, 'cause I invented rasengan
Ayy, 'cause I'm spitting hotter than habanero pepper better
Do it to the letter red hair, know I'm gonna wed her
Guess I got lucky
Now we're together, you're my Uzumaki
Back to the front lines, third ninja war
This a battle like nothing before
What's it all for, I would be glad to know
Making a better world for my son Naruto
[Chorus]
Flash, faster than lightning
Flash, master at fighting
Flash, impeccable timing
Flash, getting exciting
Flash, look at me striking
Flash, nothing surprising
Keep on trying when, you're rhyming with the Yellow
Flash
Faster than lighting, master with my fighting, uh
Flash
Impeccable timing, 'bout to get exciting, uh
Flash
Look at me striking, nothing is surprising, uh
Keep on trying when you're rhyming with the Yellow
Flash
photo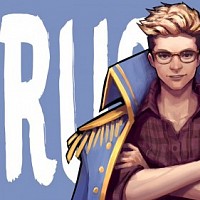 [Verse 2]
This is how legends all are made
I am a legend incarnate
Trained the Sixth, birthed the Seventh
I was the Fourth Hokage
Students, I would help them in a heartbeat
Obito, Rin and training Kakashi
But it got ghastly
It is so hard when these tragedies pass me
I may have fast speed, but I'm no god
I just have courage, I'm not giving up
Giving me some credit, I'm indebted to the people
Who are stepping up repping Konoha
Giving all they got
Masked man, he'll attack my wife
I couldn't care less, if I end his life
This endless strife, living this lonely road
I would act different if I knew it was Obito, uh
Protect the village from a villain this is my tale
Out it's prison now my mission is the Nine-Tails
I will not fail
In this ordeal me and Kushina committing the Death Seal
One of many battles I fought through and now with this I won
So I'm passing everything to you
You are my only son
[Chorus]
Flash, faster than lightning
Flash, master at fighting
Flash, impeccable timing
Flash, getting exciting
Flash, look at me striking
Flash, nothing surprising
Keep on trying when, you're rhyming with the Yellow
Flash
Faster than lighting, master with my fighting, uh
Flash
Impeccable timing, 'bout to get exciting, uh
Flash
Look at me striking, nothing is surprising, uh
Keep on trying when you're rhyming with the Yellow
Flash
Lyrics was added by Parerion
Lyrics was corrected by Parerion
Video was added by Parerion
Sours: https://www.karaoke-lyrics.net/
Minato Sneakers Custom Yellow Flash Kunai Naruto Anime Shoes
IMPORTANT : POSSIBLE SHIPPING DELIVERY DELAYS 2021
Due to COVID-19, the Countries are restricting cross-border travel due to the pandemic and have reduced air freight routes allowed into the US, EU, AUS and other regions. Tracking numbers will be uploaded to your orders on-time and will show the proper data with zero delays however we may experience delivery delays due to the reduced air freight operations. Packages may take an additional 1-2 weeks to arrive in your destination countries due to the limited amount of air routes at this time.
---
We shipped these countries:
United States, Canada, Malaysia, Philippines, Singapore, South Korea, Taiwan, Thailand, Austria, Belgium, Bulgaria, Croatia, France, Georgia, Germany, Greece, Iceland, Ireland, Italy, Lithuania, Luxembourg, Netherlands, Norway, Poland, Romania, Spain, Sweden, Switzerland, Turkey, United Kingdom, Australia, New Zealand, Israel, Mexico, Brazil, Costa Rica
Delivery Time = Processing time + Shipping time
Processing Time: 10 – 15 business days (in regular seasons) or more depends on holiday seasons.
Shipping time varies by location. These are our estimates:
United States: 1-2 Weeks
Canada, Europe: 2-4 Weeks
Australia, New Zealand: 2-4 Weeks
Mexico, Central America, South America: 2-4 Weeks
Returns Policy
Please be reminded that Our policy lasts 7 days from the date that you receive your product from us. If 7 days have gone by since the delivery of your purchase, we can't offer you a refund or exchange, unfortunately. We stand behind the quality of our products and guarantee our workmanship. Any defects or errors on our part will result in a replacement at no charge.
Due to all our products are made-to-order so we typically do not accept returns or exchange due to user error such as incorrect selection of sizes, designs, colors, etc.
Please be informed that our products are customized and manufactured under market demand; thus, they are not always available items. Also, advertised images may slightly different from actual item in terms of color due to the lighting during photo shooting or the monitor's display. Hence, please allow the 20% difference between advertised images and the actual item you received.
Reviews
Sours: https://gearanime.com/products/minato-sneakers-custom-yellow-flash-kunai-naruto-anime-shoes
Naruto's Father and Konoha's Yellow Flash Minato Namikaze Recreated as an Expressive Figure!
Premium Bandai's G.E.M. series, a series for high-quality figures aimed towards female collectors, will be home to Minato Namikaze, Naruto Shippuden protagonist Naruto Uzumaki's father and the Fourth Hokage! He's depicted in a sprint with a kunai in hand. The "G.E.M. Series Naruto Shippuden: The Fourth Hokage Minato Namikaze" figure went up for pre-order on Nov. 4 at 1 p.m. (13,392 yen; tax and shipping included, handling separate).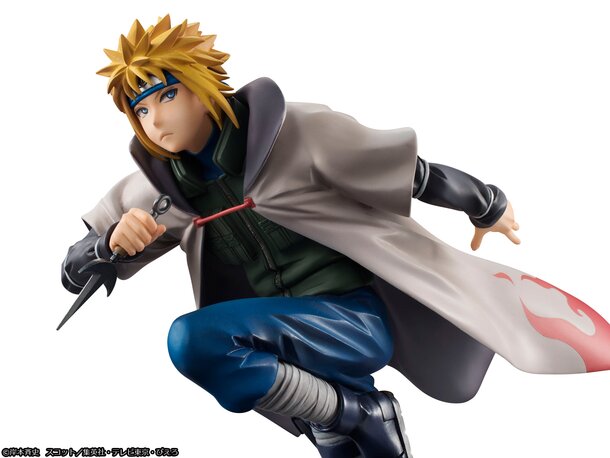 ■ About the Figure
G.E.M. is MegaHouse's 1/8 scale figure series, and it is now welcoming the father of Naruto Shippuden protagonist Naruto Uzumaki as well as the Fourth Hokage of Konohagakure: Minato Namikaze.
Minato Namikaze is a handsome man who saved his village from danger by sacrificing his life to seal Nine-Tails (Kurama) inside his son Naruto. He is also a highly skilled ninja, known as "Konoha's Yellow Flash" for his ability to use the high-speed Body Flicker Technique, as well as the teleportation space-time ninjutsu Flying Thunder God technique.
This figure features Minato in a lively sprint, wielding the three-pronged kunai he uses for the Flying Thunder God technique. It manages to capture his sharp and alert expression as well as his kind-hearted personality.
■ Product Details
・Name: G.E.M. Series Naruto Shippuden: The Fourth Hokage Minato Namikaze
・Price: 13,392 yen (tax and shipping included, handling separate)
・Target Age: 15 and older
・Specifications: Pre-painted figure, includes display stand
・Size: 1/8 scale (approx. 150 mm tall)
・Materials: PVC, ABS
・Made in: China
・Available Through: Premium Bandai, others
・Pre-order Period: Nov. 4 at 1 p.m. while supplies last
・Release Date: Late May 2017
・Selling Agency: MegaHouse Corporation
©Masashi Scott Kishimoto / Shueisha Inc., TV Tokyo Corp., Pierrot Co. Ltd.
For the latest news and details, please see the product page.
*Products only available while supplies last.*
*Sales may end without notice.*
*Product details may change without notice.*
*Images show products in development, and final products may differ.*
■ About the G.E.M. Series
Launched in 2009, the G.E.M Series is a collection of 1/8th scale figures of popular characters from anime and manga aimed at female collectors. "G.E.M" has two meanings - the first being "gem" as the figures become much sought-after pieces of treasure, and the other derives from "Girl's Excellent Model" which reflects the range's female focus and high quality approach.
■ About Naruto Shippuden
*Naruto* is the story of the titular Naruto Uzumaki - an aspiring ninja with a nine-tailed fox sealed inside him who has his sights set on becoming "Hokage," or the greatest ninja of them all - and his friends as they grow up together undergoing various trials and tribulations along the way.
The original manga was published in Weekly Shonen Jump until 2014, and sales of the collected volume have exceeded 140 million copies. The Naruto anime adaptation was broadcast on TV Tokyo from 2002 to 2007 and was then followed by a sequel, Naruto Shippuden, which is still airing.
■ About Minato Namikaze
Appearing in the Naruto franchise, Minato is the father of Naruto Uzumaki. He worked as the Fourth Hokage and, like Naruto, was trained under Jiraiya. He also acted as the teacher of Naruto's mentor, Kakashi Hatake. Considered the fastest person in Konoha, he's able to use techniques such as the high-speed Body Flicker Technique, as well as space-time ninjutsu which allows him to teleport, earning him the name "Konoha's Yellow Flash."
■ About Premium Bandai
Premium Bandai is Bandai's official online store where kids and adults alike can enjoy all things Bandai anytime, anywhere! It offers special items that you can't buy anywhere else, and also has an e-mail magazine that will keep you updated on all of the latest information, promotions, and upcoming events.
Sours: https://otakumode.com/news/581c0775355cf78704848545/Naruto%E2%80%99s-Father-and-Konoha-s-Yellow-Flash-Minato-Namikaze-Recreated-as-an-Expressive-Figure!
Top Best Minato Moments (Konoha Yellow Flash)- Sage Mode - Rasengan - Naruto Shippuden
Naruto Just Made the Yellow Flash Proud in 'Boruto'
Minato Namikaze would probably have a real hard time scolding Naruto. Not only do the two share a father-son bond, but they both understand what it means to be Hokage. Fans of Naruto know the men didn't have long to connect, but Minato has stressed how proud he is of the man his son became. So, audiences know the Fourth Hokage must be feeling real happy after the latest episode of Naruto.
Seriously, his son was kind of a beast.
Naruto released its latest episode this week to wrap up its 'Byakuya Gang' arc. The story follows a group of so-called noble thieves who gave back to the poor, but fans learned the gang was much seedier than expected. Its leader Gekko was really pawning off goods while he threw his men and ward under the bus.
As expected, Naruto had a big problem with Gekko. Not only was the man lying to make cash, but he was willing to betray and sacrifice his own members to escape capture. The bandit did manage to get out of Boruto and Shikadai's grasp after the pair took on Ryogi in battle, but Gekko had no chance against Naruto.
As you can see here, the episode's final moments saw Gekko making an escape from the Leaf Village after his ward was caught. The baddie thought he was in the clear, but that changed when Naruto showed up. Or, rather, the Orange Flash.
Naruto came onto the scene in a burst of orange light. The ninja was moving way too quick for anyone to see, and his speed would have made his father, the Yellow Flash, pretty proud. Naruto didn't need a seal to move as fast as he did, and he was moving quick. Not only did Naruto managed to outrun a rogue train, but he outpaced it enough to stop it by force.
Of course, fans are not too surprised by Naruto's speed. If there is one thing this franchise has drilled into followers, it is that Naruto can do anything. The boy showed off his impressive speed against the Fourth Raikage back before the Four Ninja War began, so it makes since Naruto would have gotten even faster since.
0comments
Do you think Naruto's speed could beat out his father? Let me know in the comments or hit me up on Twitter @MeganPetersCB to talk all things comics, k-pop, and anime!
Sours: https://comicbook.com/anime/news/boruto-naruto-next-generations-minato-anime-47/
Yellow minato flash the
Flash, gettin' excitin' Flash, look at me strikin′ Flash, nothin′ surprisin' Keep on tryin′ when you're rhymin′ with the Yellow Flash Yeah, Minato's back Kickin′ into battle when the beast attacks I see the facts, I'll keep the track burnin' Whatchu learnin′ when I′m servin' ninjas with a hurtin′? Whack, faster than A, what can you say? Wipe out Iwa if you are in the way Kunai in hand, understand when I'm mad Then I′m mad in manner of makin' you pay Speedin′ through the village like I'm at the speedin' limit When I′m in it then I′ll finish, I'll be killin′ in a minute You'll be feelin′ like idiot, hittin' nothin′, are you kidding? 'Cause I'm faster now, I′ve mastered body flicker, so I′m winnin' Ay, ′cause I be takin' it higher Ay, ′cause I was trained by Jiraiya Ay, 'cause it′s so easy to end 'em Ay, 'cause I invented Rasengan Ay, ′cause I′m spittin' hotter than a habanero pepper Better do it to the letter Red hair know I′m gonna wed her Guess I got lucky Now we're together, you′re my Uzumaki, uh Back to the front lines, Third Ninja War This is a battle like nothing before What's it all for?
Sours: https://www.musixmatch.com/lyrics/Rustage/Yellow-Flash-Minato-Rap
The best 10 Minutes of Minato Namikaze - Naruto - Top Anime
The two shinobis of the Naruto world with probably no haters, Minato Namikaze and Itachi Uchiha are literal Gods of the Shinobi world. We have never seen them trade fists in battle. What if they do? Who would win – Itachi or Minato?
Itachi: Tsukoyomi
The best trick a magician could pull off was one even the audience could not be aware of until the very last minute. Illusions are a weapon of choice for many ninjas in the Shinobi world. But no one could master it the way Itachi Uchiha had. Even without his Sharingan, Itachi could create illusions that seemed extremely life-like and real. True to his pacifist self, Itachi mainly uses Genjutsu in combat to neutralize his opponents without even raising a finger. When combined with the superior illusionary techniques of the Mangekyou Sharingan, Itachi gains the ultimate Genjutsu ability – Tsukoyomi. Via Tsukoyomi, Itachi can affect the enemy's perception of time, torturing him for days in a make believe world while in the real world, it would just be a matter of seconds.
Minato: The Flying Thunder God Technique (Well, Duh)
Basically a reverse summoning technique, the Flying Thunder God technique was developed by Tobirama senju, the Second Hokage. But it was perfected by Minato Namikaze. By inscribing a special seal on objects, Minato could travel from one place to another, via the seals. The seals served as portals and the Flying Thunder God is classified as a Space-Time technique. If need be, Minato could also bring in other objects and people along with him instantaneously to far off locations. He once defeated an entire army singlehandedly using this signature ability, earning him the Yellow Flash moniker. The Uchiha prodigy would have a hard time dealing with Minato Namikaze once he starts using Flying Thunder God.
Itachi: Wielded The Strongest Susanoo To Ever exist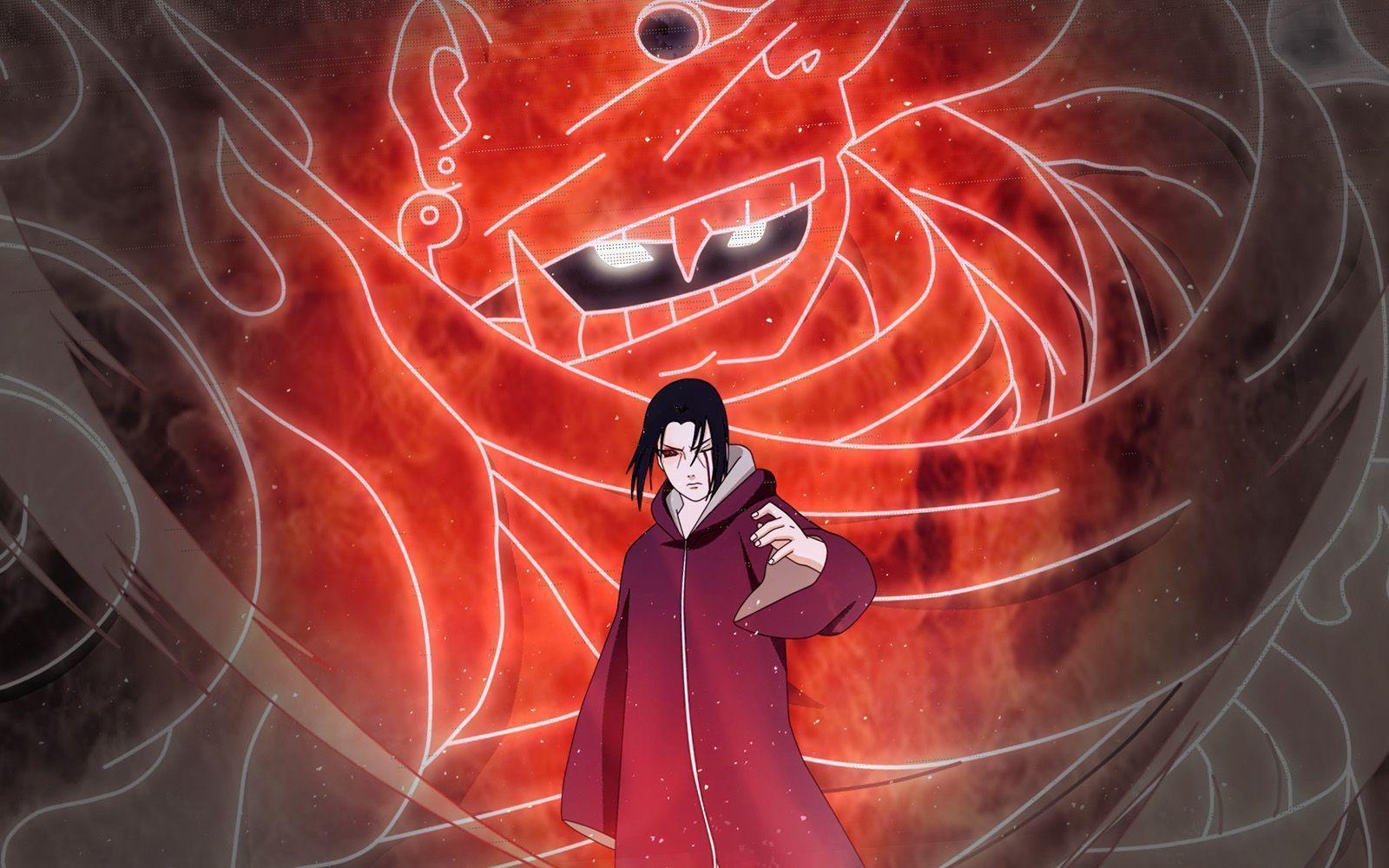 Itachi awakened his Mangekyou Sharingan after witnessing the death of his best friend Shishui Uchiha. With one eye he could cast Tsukoyomi. With the other he could summon flames called the Amaterasu. These flames could never be extinguished. Using both the Mangekyou Sharingan together allowed him to summon his Susanoo, a massive armored beast of Chakra that was basically the Gundam of the Shinobi world. But Itachi's Susanoo was different. it possessed special abilities. In its fully unleashed form, Itachi's Susanoo wielded the Yata Mirror in one hand and the Totsuka blade in another. The former could reflect back any Genjutsu or Ninjutsu thrown its way. The latter possessed the ability to seal anything it cut. When used together, the Susanoo made Itachi a God.
You May Also Like: Naruto vs. One Piece Memes That Will Make You Choose a Side!!
Minato: Bijuu Mode
Minato gained access to one half of Kurama after he sealed the tailed beast inside a young Naruto. But he could only use it after he was resurrected by Orochimaru using the Reverse Death Reaper Seal. As part of his Jinchuriki transformation, Minato gained incredibly high amounts of chakra reserves and superhuman physical attributes. He could also enhance his already impressive techniques by pumping in more chakra into them. Tailed Beast Mode and Tailed Beast Balls are a piece of cake for him to master. As an involuntary side effect of the Jinchuriki transformation, it is extremely difficult for Minato to fall into Genjustu. Kurama would just forcefully disrupt the chakra flow inside him and snap Minato out of the trance, something Killer Bee and the Eight Tailed Beast are already known to do.
Itachi: Better Analytical Skills
While both Minato and Itachi have a superhuman battle sense and strategic mindset, Itachi has a severe advantage in this field. It is mainly because of his Sharingan. His Kekkei Genkai amplifies his analytical thinking in battle. Able to quickly find out the flaws in opponents' plans and striking back at their weakest links with the least possible effort is somewhat of a forte of Itachi Uchiha. While Minato is just as proficient in this field, the Uchiha prodigy scores better also due to the fact that he blossomed at a very young age compared to even Minato. Itachi was 3 years younger to Minato when he passed the Chunin Exams. By the tender age of 7, his power levels were considered to be just as high as any Kage.
Minato: Fastest Shinobi Of All Time
Minato's Flying Thunder God technique combined with his skills with the Body displacement and Body Flicker made him the fastest shinobi of all time. Only people who are truly gifted with superhuman reflexes could even hope to counter Konoha's yellow Flash once he decides to get serious. His speed is also complimented by his Sensory type abilities. Many do not know this but Minato is widely regarded as one of the greatest sensory type ninjas to ever exist. His sensory range is large enough to cover the entire Leaf Village. A combination of his sensory prowess along with the Flying Thunder God and the Body Flicker make him without a doubt the fastest being of the shinobi world.
Itachi: Izanami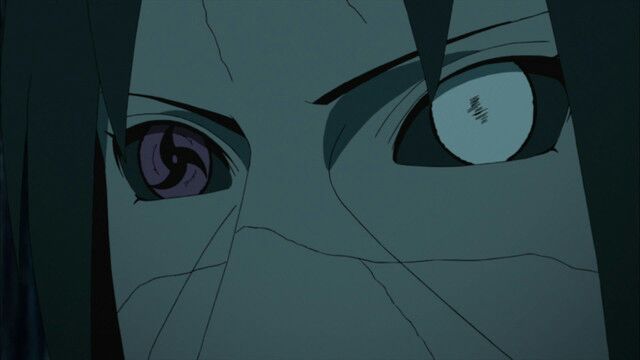 One of the greatest trump cards in Itachi's arsenal is a secret Sharingan technique called the Izanami. It was a counter to the more dangerous Izanagi. Izanagi turns imagination into reality. It can nullify any damage done to the Sharingan user at the Sharingan's expense. Izanami on the other hand is based on an opposing philosophy. It traps the enemy in a time loop until and unless the enemy accepts defeat. Both are derived from the Creation Of all Things technique. Minato Namikaze may be fast but even he cannot escape a time loop once he is trapped inside.
Minato: Absolute Mastery Of Sealing Techniques
While Fuinjutsu is not regarded as an offensive capability that could be used in battle, it is still a useful auxiliary skill. When Itachi faced off against Lord Jiraiya, the latter used a sealing technique to seal the Amaterasu flames the former launched at him. Using a sealing technique, the Amaterasu flames of the Uchiha prodigy could be easily dealt with. Minato has learnt sealing techniques from Jiraiya and Kushina. In battle, a well-placed seal could be used as an excellent trap to take down Itachi (if the latter manages to fall for the ruse that is.)
Itachi: Prodigious Reaction Time
Itachi's quick reaction time is the stuff of legends. The technique of Kirin, considered to be the fastest lightning based Jutsu in existence, is arguably hundreds of times faster than the speed of sound itself. The only person who has proven to be quick enough to dodge it is Itachi Uchiha. From performing hand signs even Sasuka and kakashi could not follow through with their Sharingan to countering Killer Bee's eight sword style, Itachi's superhuman reflexes are extraordinarily gifted, even by Uchiha standards. This gives him quite an edge against Minato, who likes attacking opponents from their blind spots.
Also Read: How Weak Is Naruto After Kurama's Death?
Minato: Senjutsu
While Itachi has his Sharingan to boast, Minato Namikaze has several unique techniques at his disposal. Konoha's Yellow Flash is one of the few Shinobis to have unlocked the secrets of Senjutsu – Natural Chakra Absorption. Unlike Naruto and Jiraiya's sage Modes, Minato's Sage transformation is perfect in its entirety. It not only gives him a humongous boost in chakra but also increases his stamina and endurance in combat. The sage mode also activates a form of extra sensory perception within the user, giving Minato an added advantage. Just like the Sharingan, Minato too gains a heightened battle sense when in Sage Mode.
Sours: https://www.animatedtimes.com/itachi-vs-minato-5-reasons-the-uchiha-prodigy-wins-5-why-the-yellow-flash-is-the-victor/
Now discussing:
.
361
362
363
364
365