The 9 Best Places to Find Free Music for Video Editing
Adding music to your video makes for a more engaging media experience. And there are lots of places you can find free background music for videos online—you just need to know where to look.
We've collected nine of the best sources of royalty-free music for video editing here. This isn't an exhaustive list, but it should be enough to get you started!
Before we jump into the list, though, let's talk about free music licensing.
Licensing Music for Video Editing – How it Works
The world of music licensing is a complex one, and it's difficult to navigate. But it's important to understand your rights when you download a piece of music so you don't find yourself in legal trouble.
In general, it's better to err on the side of caution. If you're not totally sure whether you can use a particular piece of music for your video, get in touch with the artist and let them know what you're thinking of doing. They'll tell you if it's alright or if you'll need written permission.
Most of the music you'll find on the sites listed here are offered under a Creative Commons license, which means you can download and share them freely. But there are many types of Creative Commons licenses, each with specific requirements.
Here are five that you'll see often:
CC0: Completely free. You can download, use, remix, share, and do anything else you want with this track, and you don't have to credit the artist.
CC-BY: Attribution. You can use this however you'd like, but you need to provide an attribution link to the original artist.
CC-BY-SA: ShareAlike. With this license, you need to make anything that uses the piece of music available under the same license.
CC-BY-NC: NonCommercial. The track can't be used in anything that's intended for monetary gain, including monetized YouTube videos, without written permission from the artist.
CC-BY-ND: NonDerivative. You can't put this track in a video without written permission from the artist.
There are other Creative Commons licenses as well. Wikipedia has a useful list that includes the seven most commonly used CC licenses and other less common options.
Your best bet for safely using music in your videos is to only use CC0 or CC-BY licenses. With CC-BY, you'll need to credit the artist. If you're using a license other than that, it's a good idea to carefully check the requirements.
When in doubt, get in touch with the artist. It's not worth waiting and dealing with the inconvenience later after you've used the track as background music for your video.
With that out of the way, let's take a look at the nine best places to find high-quality royalty-free background music for videos.
Suggested Reads:3 Really Easy Ways to Add Music to Any Video
9 Places to Find Royalty-Free Background Music for Your Videos
Free Music Archive
dig.ccMixter
HookSounds
FreeSound
Incompetech
Cctrax
Jamendo
SoundCloud
YouTube Audio Library
Let's go!
1. Free Music Archive
The FMA works with artists, curators, radio stations, and Creative Commons enthusiasts to offer a huge selection of free stock music. It was founded by the non-commercial radio station WFMU, and is one of the driving forces behind free music on the internet.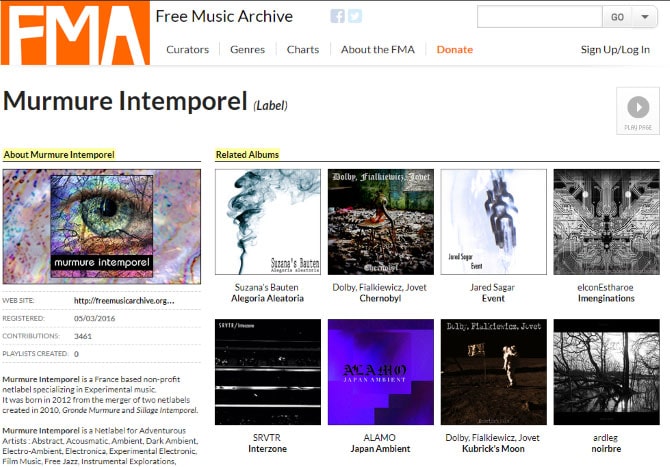 To give you an idea of just how many songs are available, I looked at electropunk, a relatively obscure genre compared to most of the others on the site. Despite being a niche genre, there are over 600 music tracks available.
On the other side of the spectrum, ambient electronic includes almost 7,000. FMA lists sixteen different main genres, from spoken and instrumental to hip-hop, rock and blues. Each genre has numerous subgenres listed to help you find what you're looking for.
Most of the music offered on this site is available under Creative Commons licenses of varying types, but some use an FMA license that only allows personal downloading and listening. So be sure to take a close look at any song you're interested in.
2. dig.ccMixter
If you're interested in trying your hand at creating your own mixes, ccMixter is a great place to start. Musicians upload tracks, and vocalists upload acapellas. You're free to mix them how you choose (or use them individually).
dig.ccMixter is a subdomain focused entirely on music, so it's a great place to check out music for videos. Music is available under an attribution license, so you're free to use it for whatever you want as long as you give credit to the artist.
You can find thousands of tracks here, but it can be hard to navigate at first. Your best bet is to use the tag search, which opens up a list of tags that you can narrow tracks with. There's even a "music_for_video" tag!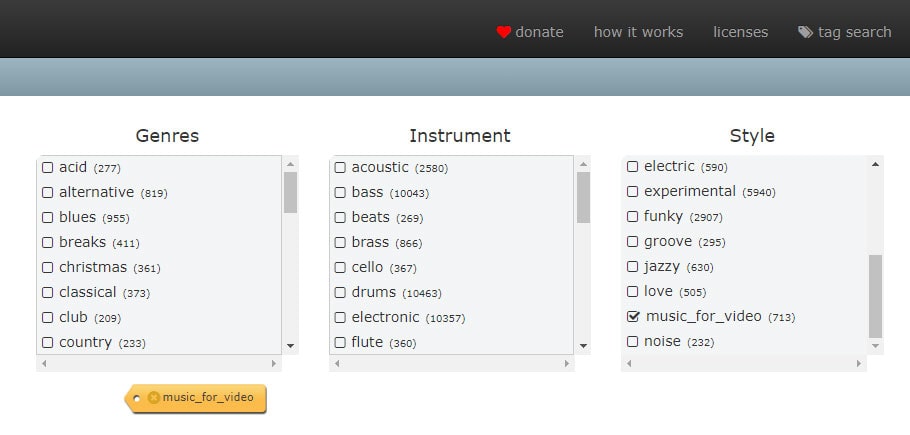 If you're interested in using music for non-Creative-Commons uses, you can check out TuneTrack, a related site that offers royalty-free music without attribution for a fee.
3. HookSounds
Even though HookSounds has subscriptions and licenses for all kinds of content, they also offer a Use & Mention license for non-commercial use, which is for free. It is a good option if you are looking for original music, but unfortunately, not everyone can use it.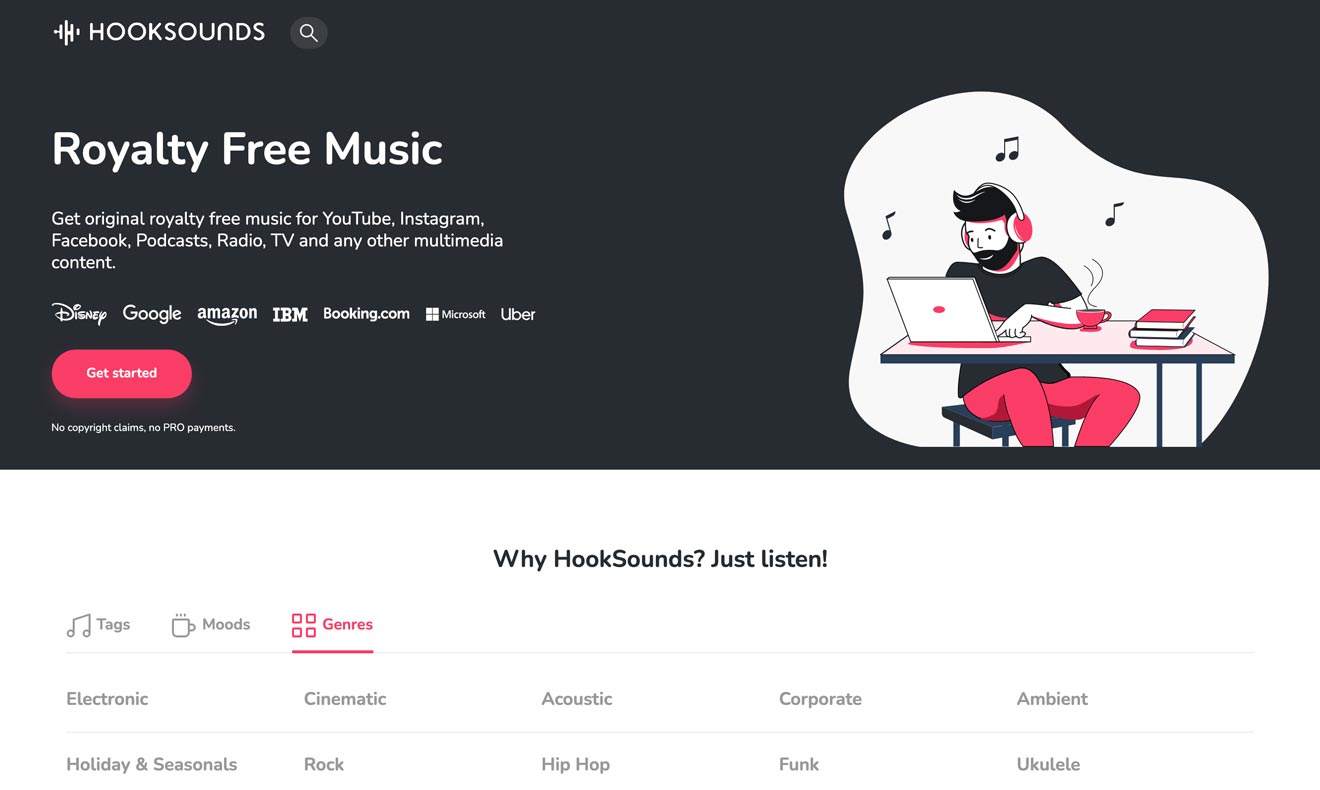 There are certain criteria you need to meet to avoid any copyright infringements, and here is where it gets more complicated. To use HookSounds' music for free:
You can't monetize your content. Therefore, if you are posting a video on your YouTube channel, you can't place ads or sponsored content. In general, if you are earning money from your content, then you will need a paid license. Otherwise, if it is for a personal video project, for example, you are eligible for the free Use & Mention license.
The content has to be for personal use only, therefore if you are a freelancer or a business you won't be able to use it. If you are a student or an Instagrammer posting videos like reels or IGTV that aren't sponsored, then you are all set for this license.
You must give attribution to HookSounds by crediting them on the description of your video or tagging them on social media. The credits must include the website's link.
You will have to meet the three criteria, otherwise, you will risk getting copyright notices or your video being demonetized. We recommend you keep a close eye on the terms regarding the Use & Mention license to avoid getting any problems once you have published your video or podcast. 
Another thing to keep in mind is the tracks that fall under the Use & Mention license are the ones not tagged as Premium. There are around 1000 tracks that you can use for free at HookSounds. The good news is that they constantly update their library, so that number is for sure increasing.
4. FreeSound
While the interface isn't as modern or intuitive as other options, you can find a lot of music on FreeSound. But you can find other things too, like sound effects, noise, people talking, and natural sounds.
No matter what kind of sound you need, there's a good chance you can find it here.
The site's tag list is the best way to navigate: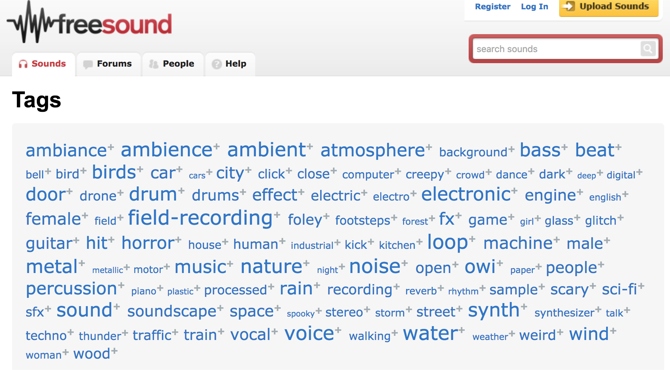 You can also use the search bar if you have an idea of what you're looking for.
Each sound has an image associated with it, displayed on the category page, that tells you the type of license it has. Many include CC-BY licenses, but there are a few CC0 and non-commercial options as well.
And if you're interested in music editing, there are tons of instrument samples that you can piece together to create your own track.
5. Incompetech
Though it lacks the tens of thousands of songs present on FMA and ccMixter, Incompetech makes it easy to find what you're looking for and provide attribution. Everything on the site is available under a CC-BY license, so you'll just need to provide a link back to Incompetech when you use it.
Incompetech's filtering tool lets you select a number of criteria to narrow your selection. Choose a feel (like "aggressive," "grooving," or "mysterious"), tempo, genre, length, or any combination of the two: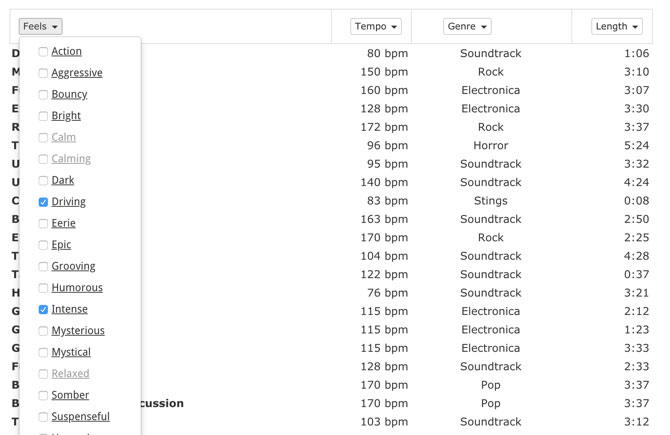 Select a piece of music to get a short preview, and then download with a click. The site also gives you the full attribution so you can copy and paste it wherever it's needed.
6. Cctrax
If you're looking for electronica, head to Cctrax. The site specializes in electronic music (though it does also offer a bit of rock, jazz, and modern classical).
One of the biggest benefits of using Cctrax to download music for videos is that you can filter their tracks by the type of Creative Commons license. You can also filter by genre, tag, label, and artist to get the exact type of music you're looking for.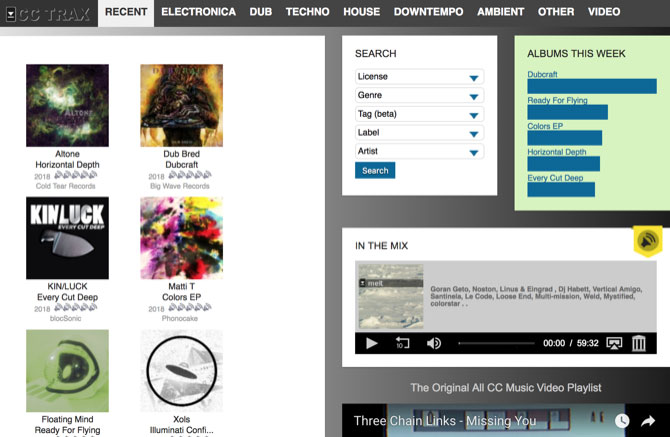 Although the interface is a bit dated, you can find a lot of good music for video editing if you're willing to spend some time looking for it.
Cctrax is also the only site here that features music videos. Not all of the videos are CC licensed, but many of them are, so if you're looking for stock video or want to feature a music video this is a good place to start. (Though you'll notice that there's no filtering system for videos; you'll just have to watch a bunch of them to find what you're looking for.)
7. Jamendo
There are two different parts of Jamendo's website: a listening section and a licensing section. Everything in the listening section has a Creative Commons license, so you can use these tracks for your videos.
Unfortunately, you can't sort the tracks by the type of CC license they have. So you'll have to explore each one. To see the type of license a track has, click the down arrow on the right side of the screen; you'll see play counts and symbols that correspond to different types of Creative Commons licenses: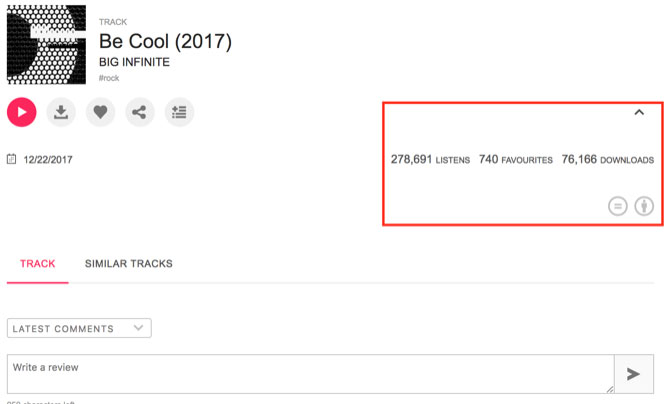 Because Jamendo is largely focused on listening, you can find listening-friendly features like radio stations, playlists, and communities. This can be a good way to discover music if you're not sure what you want to use in your video editing.
If you do have an idea of what you're looking for, you can use the genre listings to browse available tracks or the search bar to narrow down the list.
Just remember to check the type of Creative Commons license available before you download!
8. SoundCloud
SoundCloud has one of the largest music libraries available online. Launched in 2008, SoundCloud was built to bring musicians together and connect them with listeners and creators around the world.
And many of the music tracks available on SoundCloud can be cleared and used for commercial purposes.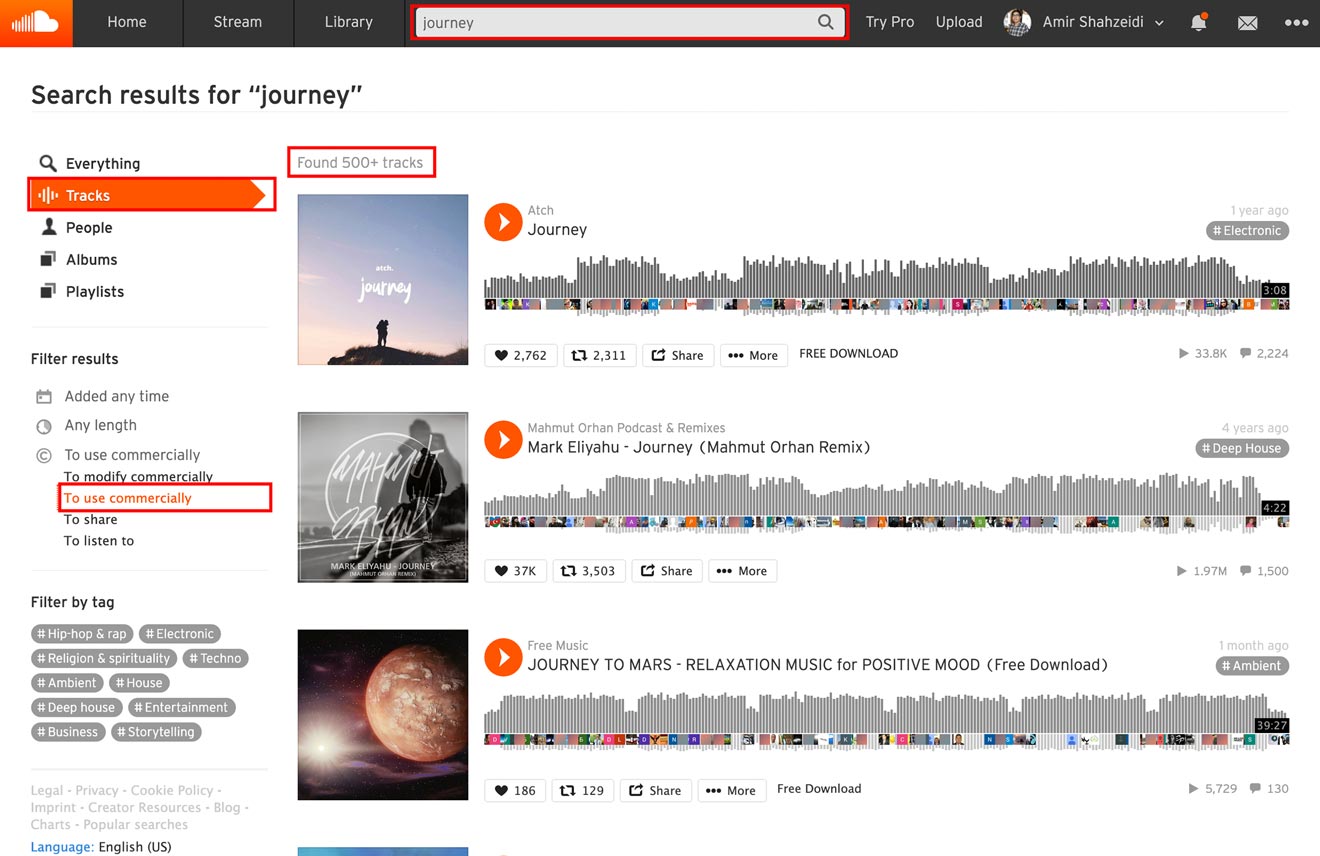 Here's how you use SoundCloud to find royalty-free background music for your videos.
Head over to SoundCloud.
Log in to your account or create a new account.
Search for the type of music you need for your online video, for example, hip-hop, EDM, or ambient.
From the left menu, select 'Tracks'.
Under 'Filter Results', find and click the © Copyright Symbol.
Here you can choose the different licenses including 'To modify commercially' and 'To use commercially'.
Select 'To use commercially'.
Now you'll see all the music tracks available for free download and commercial use.
Just remember to double-check the type of Creative Commons license available and the type of attribution the artist is asking for in exchange for their music.
9. YouTube Audio Library
If you want to add music to a YouTube video, the YouTube Audio Library is a great way to do it. You can also download these tracks to use in other videos as well, though you may want to double-check the licensing agreement on your chose song if you do this.
Just head to the Audio Library in your YouTube Studio and use the filters to find tracks by genre, mood, instrument, duration, or licensing agreement (you can choose songs and music tracks that require attribution or not). Click play to preview a track, and hit the download button to save a copy of it.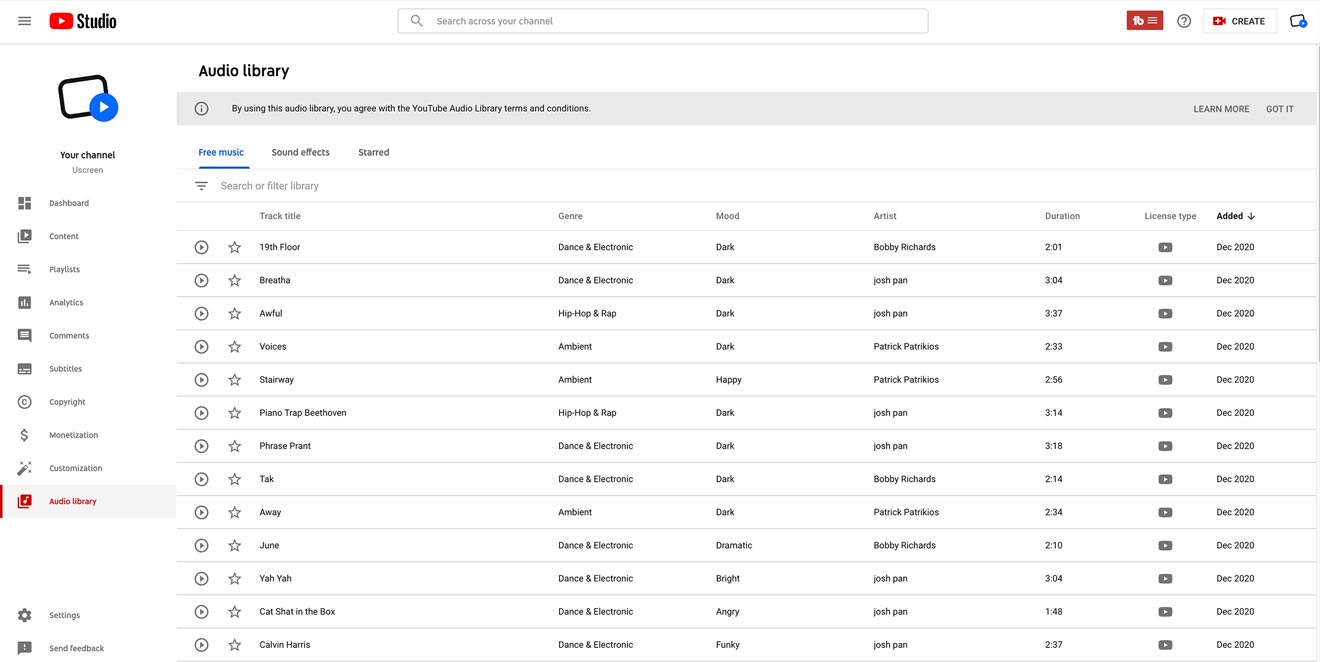 From there, upload it to your YouTube video or use a video editor to add the track to your video.
One of the nice features of YouTube's Music Library is that you can star your favorite tracks and come back to them later. So if you're looking for music for a particular video and you come across something you like, but isn't a good fit for your current project, you can save it.
Reminder: Check Each Track's License
I've brought this up a few times now, but it's worth reiterating: every track has a licensing agreement. And it's a good habit to double-check that agreement to make sure that you can use that music for video editing.
In most cases, if you violate the license agreement, you'll just get an email asking you to take it down. It's not a big deal. But there's always the possibility of legal action, and that's something you don't want to deal with.
These Creative Commons music sites will help you find royalty-free music for videos, but you still need to make sure that you're following the correct attribution procedures and not using non-commercial tracks for commercial purposes.
As long as you do that, you're set to download and use all the music you want!
Share this post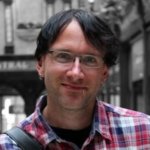 About the author
Dann Albright
Dann is a long-time freelance writer with an interest in the intersection between technology and business. If there's a way to use technology to get more done in less time, he wants to hear about it. After a stint in the marketing and publishing world, he moved to covering these topics on a freelance basis and hasn't looked back.
Video Production
Sours: https://www.uscreen.tv/blog/free-music-for-video-editing/
Here's 10 Playlists of Royalty Free Background Music for Video
(If you want access to 6,000 radio-quality songs that are approved for every platform, check out our subscription plans starting at $19/month.)
Experienced creators have a secret: they never start a project from scratch.
Designers have templates that they edit and reuse for new projects. Videographers have lenses, LUTs, and other ready-made setups that they utilize for new videos.
These shortcuts are born out of personal style and experience, and they can save a great deal of time.
It's no different when you're searching for upbeat background music for your project. Having a shortlist of go-to playlists will help you find the right music for your project way faster.
Of course, that assumes you know what kind of genres you like and what sound you're going to want to reuse.
The world of music for video is vast, and it could take awhile to explore it enough to get a sense of what you like. Sometimes you need a guide, like a music-loving sherpa, to curate some playlists and songs so you have options.
Well my friend, that's exactly what this article is for. Below, you'll find 10 playlists from Soundstripe's library that serve as a highlight reel for the genres we've got in our library.
Hopefully, a few of these will become your go-to playlists whenever you need to add music to a video.
1. Young & Free
When it comes to choosing a sound for your video, there's just no replacement for upbeat background music. Songs from this playlist immediately inject optimism and energy into your videos. And when viewers are feeling good, they're more likely to keep watching your stuff.
This playlist is filled with irresistibly catchy tunes, which are perfect for videos that need an uptempo vibe, like a tour around a city or DIY tutorials.
Here are the three most popular tracks:
Flavortown
Nairobi Nights
Banana Split
2. Big Epic Beauty
Sometimes videos just need a bit more drama. I'm not talking about the heart-pounding, white-nuckle kind of drama, but more the awe-inspiring type. Like when you reach the summit of a mountain, or explore some old-grown forests in the American Northwest, or glimpse a bald eagle doing its thing. (Doesn't really matter where that happens.)
Whatever adventure you're recording, this playlist of epic music has a host of tracks that will add the gravitas your stunning footage deserves.
Here's the top three for this list:
Eggshell Skyline
Dancing Lanterns
The Dawn Shard
3. Playful (Background Music for Kids)
With thousands upon thousands of videos, kids' YouTube is an absolutely massive place. However, it does require a special kind of upbeat background music. The electro-indie of Young & Free just doesn't quite fit. You need something a bit more down-to-earth and playful.
That's exactly what this playlist is for. You'll find xylophones and handclaps aplenty to strike that exact chord of heart-warming, family-friendly fun. This stuff is also great for pet videos — the four legged kids, if you will.
The top tracks go like this:
That Warm Quirky Feeling
Bloom
Toony
4. Dark Cinematic
Time for this narrative to take a turn. Let's leave the kids' stuff behind and travel to the far corner of the Soundstripe library to a playlist that's both cinematic and a bit dangerous. At least, that's how the classical strings sections in this playlist will make your videos feel.
This collection runs the gamut of the cinematic genre. The sound oscillates between deliberate, medium-tempo songs that complement shots of a villain hatching a plot to high-intensity, drum-heavy tracks that were almost tailormade for chase scenes.
Here are the big three from this list:
Curious Case
Departure
A Most Sinister Kind
5. Stranger Synths
Stranger Things showed us there's more than one way to make dark cinematic music. While the previous list works in heavy doses of strings to achieve that cinematic sound, this list goes heavy on the 80s synth. It's fair to say this is the keyboard-synth playlist to end all keyboard-synth playlists.
And while Stranger Things catapulted this genre back into the mainstream, that's only made it more relevant. All manner of SciFi shows have leaned in to the revitalized retro of moody 80s techno.
The top three tracks go like this:
Brenner
Stranger Danger
Runner
6. Hopeful Acoustic
Alright, that was getting pretty heavy. Let's return to the lighter side of the library with this playlist of acoustic pop. This collection of tracks is a medley of indie and pop that will brighten nearly any genre of video.
Expect the requisite gangly guitar along with a healthy helping of vocal harmonies. If there's any playlist that can claim to represent the mainstream of YouTube background music, it's this one.
Here are the three most popular tracks:
The Mountains Are Alive
The Next Sunrise
Outside In
7. Chill
The name says it all. If you need some low-key tracks to complement calmer moments in your work, this is the playlist for you. The sound leans more electronic with soothing keyboards and drum loops laying the foundation for a selection of relaxing background music.
This is the sound of a relaxing summer day in a hammock, or a rainy day in the city. It's not exactly ambient music, but it gets pretty close.
Check out the most popular songs from this list:
When Rain Comes
Never Been Better
90's Sidewalkin
8. Hip-Hop / Beats
At this point, hip-hop is such a diverse genre, it would be remiss of me to box in how exactly this sound should be used. Suffice it to say, this playlists covers a wide variety of tempos, all while maintaining that core of drum beats that make this genre so distinct.
If you're looking for inspiration, these tracks would be stylish alternatives to background music typically used in workout videos. Or they could serve as complements for laid-back travel videos, where you're taking a leisurely stroll through the city.
Here are the top three tracks from our hip-hop playlist:
Chaos
Forsynthia
Chest
9. ROCK ROCK ROCK
Sometimes it's just time for some good ol' fashioned rock and roll. This collection of guitar-heavy tracks range from 1950s rock a la Chuck Berry to more contemporary interpretations of the genre.
As you can imagine, the tempo is high, the solos are plentiful, and the riffs can become titanic.
Here are the most popular songs from this list:
Close The Garage Door
Ride It Like You Mean It
Chuck Monroe
10. Retro Pop
Everyone once in a while, you really need to capture the nostalgia of decades gone by. This could be because you're making a video about classic cars, or perhaps you're doing a diner tour of the Southeast.
Or maybe, you just think some hook-laden pop that sounds just retro enough is the perfect sound for whatever you're making. Fair enough. The last entry on our list is definitely for you then.
Here are the most popular songs:
Paradise Alley
At The Get Down
Shakedown
It's important to remember: this isn't a comprehensive list of all that Soundstripe has to offer. It's a highlight reel, yes, but like any legendary director, we've got several more highlight reels that didn't quite make this cut.
Hopefully, these 10 playlists are enough to get you started. So when you need a good song right now, you can reference this article and find what you're looking for in no time.
Sours: https://www.soundstripe.com/blogs/10-royalty-free-background-music-playlists
Outstanding hip hop instrumentals and beats for free download
Funky fresh instrumentals intended to fuel your imagination and ignite that magical spark. Beats that make your first vocal impression seem like a last kiss goodbye - unforgettable.  Dare to flex your vocabulary with this very, very legendary panel of necessary hip hop instrumental backdrops that are sure to fuel any spitfire.  Once that flavor washes over you, you'll be wearing your mic on your sleeve.  These beats not only come thru your speakers as sound but also follow you like a self propelled boombox as you go about your daily routines.  Feel the beat steer you into that flawless place where you can pour out all your creative energies and write songs for the ages.
Collide head on with audible treats that force you to beat your best.

NOTE: If uploading free beats to YouTube for Audio Visual Projects [You are the channel/Content Creator] or as part of a song [you are lyricist], there will be a content ID claim for sound recordings.  This means advertisements will play on your video and advertising revenue will be received by Unbelievable Beats.

These are non-exclusive beats that lyricists can make demos for, but should not be used for commercial use unless splitting 50% of song
[Shaun =music / Purchaser = lyrics]


YouTube content creators of any sort can use beats with knowledge of pending content ID claims. [Sound recording claim]  Thank you.
Hot off the Press - 24 Free Beats for YouTube Vlogers and Content Creators:
FREE BEAT VAULT VOLUME TWO HERE
Sours: https://unbelievablebeats.com/free-beats-free-downloads
3 AM Coding Session - Lofi Hip Hop Mix [Study \u0026 Coding Beats]
ROYALTY FREE MUSIC by BENSOUND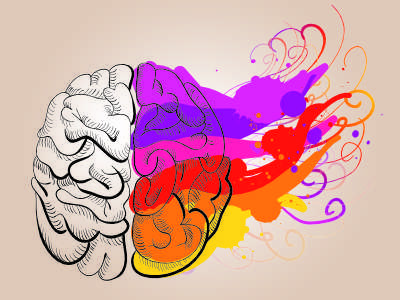 This Inspiring royalty free corporate music features guitars...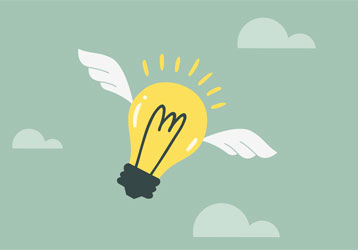 Childish royalty free music track featuring glockenspiel, pi...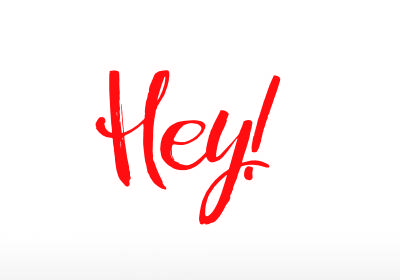 Cheerful and fun royalty free music track featuring claps, piano,...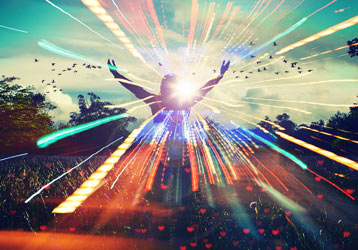 Corporate motivational royalty free music track featuring el...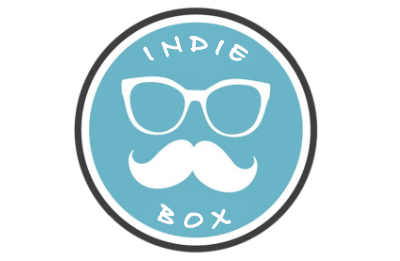 A great Indie Folk/Rock royalty free music track from Indie Box&n...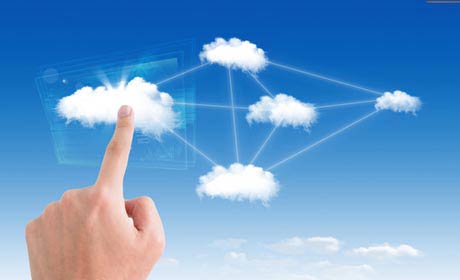 Motivation piano/rock royalty free music. Happy & Fun mood. ...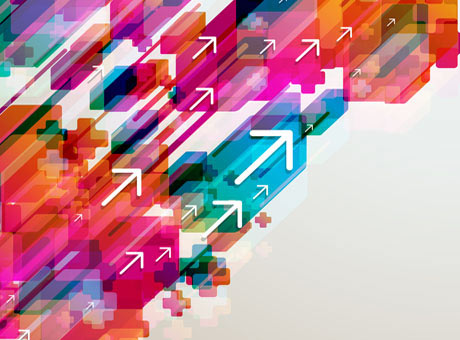 "Funky Element" is composition with a funky mood, will be gr...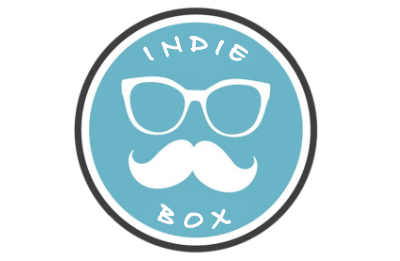 Inspirational pop motivational royalty free music track composer ...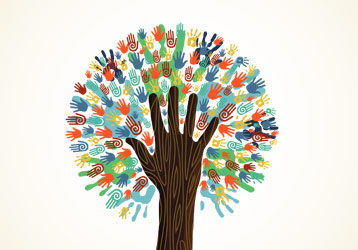 Gentle folk-pop acoustic royalty free music. The acoustic guitars...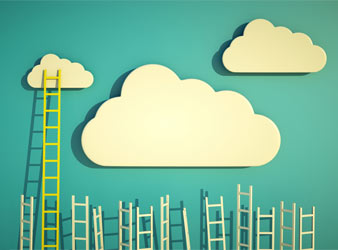 Corporate motivation royalty free music featuring piano, electric...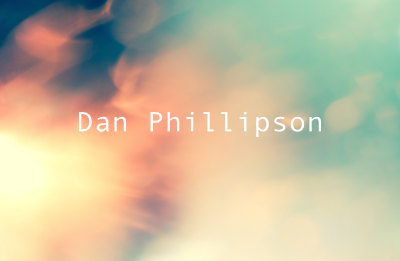 Positive track by Dan Phillipson featuring guitars, claps, synths...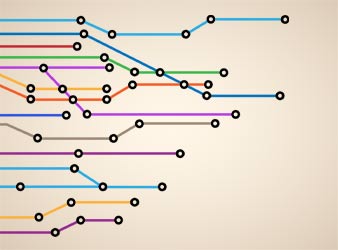 Inspirational royalty free music track suitable for corporate pro...
/royalty-free-music/corporate-pop
Sours: https://www.bensound.com/
Free background beats
As a content creator, you must know the importance of music. Incorporating the right music makes a video come alive. Browse our royalty free beats library and download free beats to use. With free rap beats, make your content outshine your competition. You can use hip hop beats, trap beats or techno/dance beats in your content to grab the attention of your target audience.
The best video content creators opt for downloading free beat sounds for their videos since the music sets the tone of the video and helps build a strong, emotional connection with the audience. If you want to grow your YouTube channel, Twitch audience or Instagram follows, you should try using royalty free beats in your content. With the help of cool beats, you can create engaging content and grab the attention of your followers.
Browse our royalty free beats for video editing archive now and download free music beats. In our free royalty free rap beats library, you can find thousands of royalty free music rap beat tracks and download the ones you like.
Top Royalty Free Beats Genres to Use
Beat background music amassed a dedicated fan base in recent years due to several reasons: It is very versatile, it makes any content trendy and cool, it can be easily incorporated into video content.
You can use royalty free beat drops in your YouTube videos, Vimeo content, Twitch streams, Instagram stories, podcasts and various other content. In order to match your content, you can opt for different beat genres: Trap beats, rap beats, hip hop beats and more.
In our non copyrighted free music drum beats library you can find the best beats for videos. Browse our extensive library, discover the best beats for video editing and download rap background beats now!
Trap Beats
Trap music has made an incredible comeback, as a result it almost dominates the music industry today. If you want to stay relevant and grab the attention of your audience, you should try incorporating trap music into your videos. You can opt for free trap beat instrumental to make your content more appealing, or you can create memorable original tracks using free beat sounds.
Browse our massive free trap beats library where you can find the best royalty free trap beats. Listen to high quality free trap beats download the ones you like.
Royalty Free Background Beats
Would you like to grow your audience and reach millions of viewers with your videos? If your answer is yes, you should take a closer look at our impressive royalty free background beats archive!
We offer high quality, non copyrighted background beats download. You can use free background beats for YouTube videos in your video content to grab the attention of your audience and break viewing records.
If you want to create professional looking, engaging content, don't hesitate to use the power of music. Browse our royalty free beats download playlist and download free background beats now!
Frequently Asked Questions
If you are a content creator or a musician, you must have heard of royalty free beats. Most creators use royalty free beats in their original songs or YouTube videos to create professional, high quality content.

If you want to publish your work on massive platforms like SoundCloud, YouTube, Twitch, Vimeo, Instagram and so forth, you should make sure that you only use royalty free tracks. The rules and conditions of such platforms require the content creators to avoid using copyrighted material. That is why most of them opt for royalty free beats download.

When you purchase royalty free beats for YouTube, you can use your track without dealing with the stressful and intricate details of licensing and copyright. You can simply use your royalty free music beats and focus your energy on creating captivating content.

If you fail to comply with the conditions and rules of major social media platforms and use copyrighted tracks in your content, the advanced recognition algorithm detects illegal use and removes your video -regardless of how high your views are or how original your content is.

If you want to create impressive and attention grabbing content using rap beats, you should take a closer look at our library where you can find and buy royalty free rap beats. You can preview tracks and royalty free rap beats free download.
You can get thousands of high quality free beats on Snapmuse! Browse our extensive beats library by genre, artist or mood to find what you are looking for.
Yes! You can use royalty free beats in your original songs, vlogs, podcasts, video projects, YouTube videos, Facebook videos, Twitch streams and many other commercial or non-commercial projects.
Finding royalty free rap beats online is not an easy task if you haven't discovered Snapmuse yet. On Snapmuse, we offer exclusive royalty free rap beats. Browse our royalty free music library now to find thousands of high-quality beats.
You can download high quality music beats from online libraries. If you need exclusive music beats for free, take a closer look at our extensive music archive on Snapmuse.
YouTube, Instagram, Twitch, Facebook or Podcast
You're ready for take off
Try For Free
Sours: https://snapmuse.com/insights/royalty-free-beats-for-videos
3 AM Coding Session - Lofi Hip Hop Mix [Study \u0026 Coding Beats]
11 Places to Find Royalty-Free Background Music for Marketing Videos
Video marketing should be an essential part of your marketing strategy in the future, if it isn't already. 72 hours of video is uploaded to YouTube every minute. And according to Cisco, by 2021, 82% of all Internet traffic will be video!
You'll want to get in on the action. But the question is: how do you do that when you don't have a big budget for it?
There are a lot of costs involved in making a video, from equipment to post-production. Thus, you're going to have to find areas where you can cut costs.
Thankfully, background music is an area where you can save your precious budget. Reducing costs doesn't mean cutting quality in this case. There are lots of great resources for free or cheap music to choose from.
What Are the Costs for Background Music?
Before we begin, let's quickly review the costs involved in acquiring background music for marketing videos.
Royalty-free music doesn't mean that the music is free; it merely means that you spend a one-time licensing fee and you can use the music however and whenever you want to, for infinity and beyond.
Public domain and Creative Commons works, on the other hand, are free. The difference between the two is that public domain doesn't require permission from whoever created the work, while Creative Commons often involves permission or attribution.
Now, let's get into the music sources!
1. YouTube Audio Library
In the "Create" section of YouTube, you'll find their Audio Library. It contains a bunch of music from different genres, from Dance & Electronic to Country & Folk.
You can use any track for free in your video content. The music is a mix of public domain works and Creative Commons. All you have to do is to attribute the owner of the track.
To get the most out of the library, make use of its search functions. For instance, you can search according to mood such as "calm," "dramatic," or funky." Or you can search according to the duration of the track, which is a good idea to make sure it fits the length of your content.
Another area that's interesting to check out on YouTube is their Music Policies section. Here you'll find a list of popular tracks and details on whether you're allowed to use them in YouTube videos or not, as well as how you can use them.
2. Free Music Archive
The U.S. radio station WFMU runs the Free Music Archive. In the Music for Video section, there are various tracks which carry different licenses.
These are mostly different types of Creative Commons licenses. Some are for non-commercial use only, others require attribution, and so on. For more info on the particular licenses, you can visit their FAQ section.
The good thing is that you can filter search results by license. So, because you want the music for marketing purposes, you would go ahead and uncheck the "non-commercial use" box.
As you'll see with most of these sites, you're not going to find a Beyonce-level track or anything. But the music at FMA is very pleasant and certainly suits the purpose. At the end of the day, it's free to download.
You should also check out the site's Music for Video blog, which showcases the music and where it might fit into different types of content.
3. Incompetech
Incompetech has a large selection of royalty-free music. All together, there are around 2,000 tracks created by musician Kevin MacLeod. You can download for free as long as you credit the musician and site.
Incompetech arranges the tracks in collections according to genre, such as "Disco and Lounge" or "Rock Classic."
There's also a section of "Film Scoring Moods" where you can download tracks that would fit "Horror," "Mystery," or "Noire" themes, for instance. Plus, there's world music inspired by beats from different countries such as Africa and Brazil.
You'll definitely want to check out the lists of most recent music and most downloaded. These will help you to discover what the site has to offer.
If you want to download the entire library of music, it'll cost you a one-off fee of $38.
4. Envato Market
Also known as AudioJungle, Envato Market offers royalty-free background music. Paid tracks start at $1.
The site has a global community that uploads their own tracks. You can browse tracks through categories, recent items, or most popular. Once you find music that you like, you can download single tracks or bundles of tracks, called music packs.
The site also has an exciting new feature, music kits. These kits offer music in a modular way so that you can manipulate the tracks yourself. It's a neat feature if you want to customize your music. That way, you don't have the same jingles as everybody else.
Sign up for the site, and you'll get a package of premium freebies each month, including music as well as stock footage and premium video effects.
If you're a regular creator, that's a great deal.
5. SoundCloud
You're probably familiar with SoundCloud already. Amateur musicians and DJs use it to upload and share their music. That's why you sometimes come across tunes that are … questionable.
But SoundCloud is an excellent source of music to use for marketing videos. You can filter your search to show tracks that are licensed for reuse. Type in "background music," or try something like "uplifting background music," "ambient beat," etc.
SoundCloud has a social element, so you can see when a particular track already has a lot of "likes," and you'll know people will enjoy your video if you use it.
The best thing about getting your background music from SoundCloud is that the tracks sound more like real music, as opposed to a contrived track made for a marketing video.
6. Musopen
Musopen is a little different from the other options you'll find here. All of the available royalty-free music is classical.
So, you'll be able to download hits from my main man Johann Sebastian Bach and many more.
You can search according to instrument, composer, and author. This is useful if you have a specific idea or feel you want the music to have.
The music on offer may not be entirely modern. But it will fit well if you want to give off a sophisticated or educated vibe. Plus, it can be highly recognizable, which makes your video memorable to the viewer.
7. Audioblocks
Audioblocks offers royalty-free stock audio, including music, sound effects, and loops. (A loop is a short piece of music that's repeated seamlessly.)
There are over 100,000 tracks on the site. Now, it's not free, unfortunately. But they do offer a good deal: $149 for unlimited downloads for an entire year. That's not bad considering you get access to thousands upon thousands of pieces of music.
You can filter your search to find music the exact length of your video. That's a great way to save you some editing time.
They have some interesting categories for tracks, according to feelings or emotions, such as "Aggressive," "Sad," "Happy," "Playful," and so on. This is brilliant because you can choose music easily based on the emotion you're trying to evoke in your video.
8. ccMixter
ccMixter is another site that hosts a community of artists' work. Musicians, singers, and DJs share their work for free, as long as you attribute the music to them. You are likely to find background music that's unique here.
To discover free music you can browse the editor's picks or highest rated tracks. If you find a particular artist you like and want to see more from them, you can visit their profile in the "People" section.
Alternatively, there's an old-school tag cloud you can use, which makes finding the type of track you're looking for less complicated. When you click on a track, you can see a bunch of information about it, including its Creative Commons license.
It can be a little tricky to navigate, but ease of use aside, ccMixter is an excellent resource for finding original background music.
9. Jamendo
Jamendo was explicitly created for advertisers and marketers. You can search their music library according to project type, which is a fantastic feature for our purposes.
You have a couple of drop-down boxes. In the first, you choose the type of project. For example, "advertising," "software," or "video games." Then you choose the platform where the music will be featured – for example, "Facebook," "YouTube," "Internet," or "Kickstarter."
I gave it a go and selected advertising and YouTube. It came up with some jazzy beats that you would expect to hear in those type of ads.
There's also a search bar, and you can refine your results by genre, theme, instrument, speed, and duration.
Jamendo is impressive, though not nearly as cheap as other providers. It costs about $50 to license a track – which is not so bad if you've got at least a small budget to work with.
There's also a subscription option to get unlimited access to all music.
10. Netlabels
Netlabels is a collection of music at the Internet Archive. Virtual record labels upload collections of music. You can download them for free and use them under a Creative Commons license.
At present, there are over 65,000 pieces of music on the site. You can search through them using filters such as year, artist, or genre. Netlabels also offers a small section of foreign language music, which could be useful.
Another valuable aspect of this site is that tracks have a view count. Most likely, those tracks that have a higher number of views are more popular. In a similar way to SoundCloud, this helps you choose good music for your videos that people will actually enjoy.
11. Audionautix
Composer/producer Jason Shaw runs Audionautix. All music is offered under Creative Commons. Cheers, Jason!
The process of finding your background track here is very simple. You check a box for the genre, of which there is a long list including things like "Acid Jazz" and "Techno." You can also check a box for mood, e.g., "suspenseful," "bright," or "pensive."
Finally, choose the tempo, and the site picks the perfect song for you. Alternatively, you can browse the music according to genre.
You should also know that Shaw takes commissions at a minimal fee. So, if you have something very particular in mind for your video, you can get in touch with him.
Sours: https://www.wordstream.com/blog/ws/2018/06/14/royalty-free-background-music
You will also be interested:
.
406
407
408
409
410