'Clowns'
Next Page »
Clown Costumes, Famous Clowns, Evil Clowns: New Pennywise 'It' Movie Costume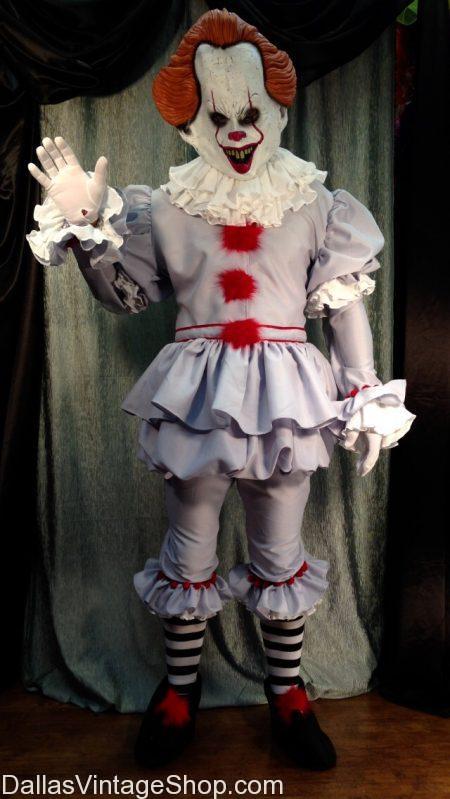 Happy Clowns, Sad Clowns, Circus Clowns, Famous Clowns, Evil Clowns, Child Clowns, Victorian Clowns, Hobo Clowns and every kind of Clown Costume you can think of is here and our Clown Accessories are the best. If you are going to make a Clown of yourself, why not make a Clown Statement with this New Pennywise 'It' Movie Scary Clown Costume? We have the masks, wigs, noses, oversized Shoes & Bow Ties, makeup and everything you need.
Posted in Clowns|Comments Off on Clown Costumes, Famous Clowns, Evil Clowns: New Pennywise 'It' Movie Costume
Colorful Clown Outfits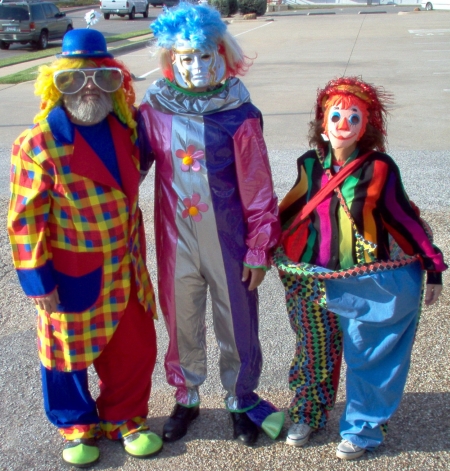 Colorful Hobo Clown, Space clown, Ragdoll Clown
Posted in Clowns|Comments Off on Colorful Clown Outfits
Circus Clown Costume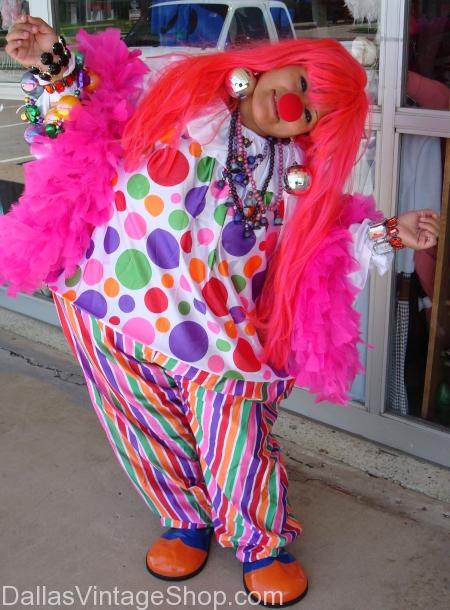 Circus Lady Clown Costume
Posted in Clowns|Comments Off on Circus Clown Costume
Mardis Gras Jester Clown Mascot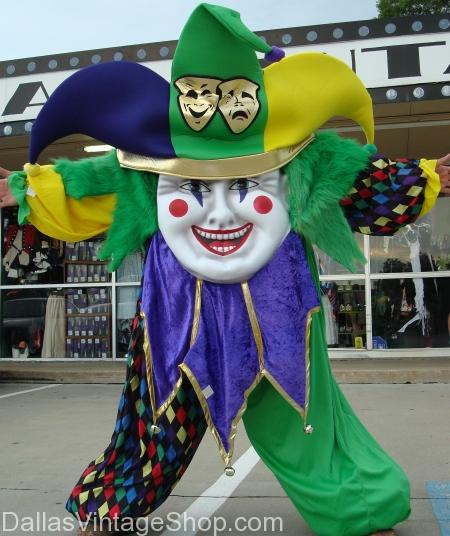 Mardis Gras Jester Clown Mascot Costume
Posted in Clowns|Comments Off on Mardis Gras Jester Clown Mascot
Clown Costume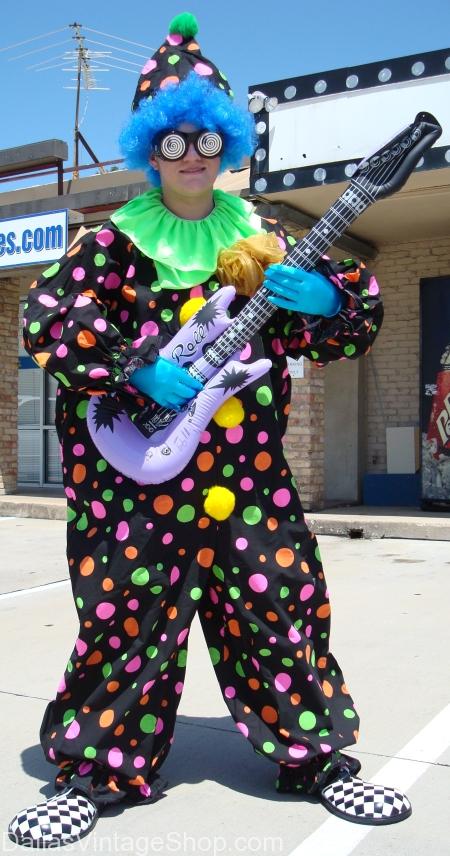 Clown Costume
Posted in Clowns|Comments Off on Clown Costume
Mens Show Biz Sequin Bow Ties, Mens Sequin Ring Master Bow Ties, Magicians Sequin Bow ties, Clown Sequin Bright Color Bowties, Mens Jazz Sequin Bow Ties, Mens Sequin Barber Shop Quartet Bow Ties, Ladies Caberet Sequin Bow Ties, Ladies Playboy Bunny Sequin Bow Ties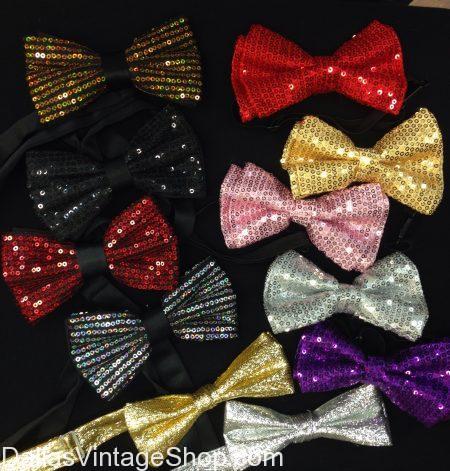 Mens Show Biz Sequin Bow Ties, Mens Sequin Ring Master Bow Ties, Magicians Sequin Bow ties, Clown Sequin Bright Color Bowties, Mens Jazz Sequin Bow Ties, Mens Sequin Barber Shop Quartet Bow Ties, Ladies Caberet Sequin Bow Ties, Ladies Playboy Bunny Sequin Bow Ties
Posted in Burlesque, Cabaret, Carnies, Casino Parties, Circus, Clowns, Jazz, Magic, Masquerade Ball, Show Biz, Mens Ties, Las Vegas|Comments Off on Mens Show Biz Sequin Bow Ties, Mens Sequin Ring Master Bow Ties, Magicians Sequin Bow ties, Clown Sequin Bright Color Bowties, Mens Jazz Sequin Bow Ties, Mens Sequin Barber Shop Quartet Bow Ties, Ladies Caberet Sequin Bow Ties, Ladies Playboy Bunny Sequin Bow Ties
Giant Clown Sunglasses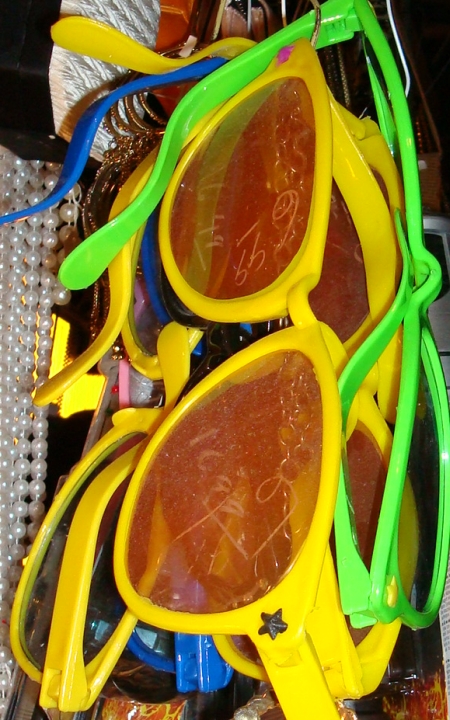 Giant Clown Sunglasses
Posted in Clowns|Comments Off on Giant Clown Sunglasses
Clown Ties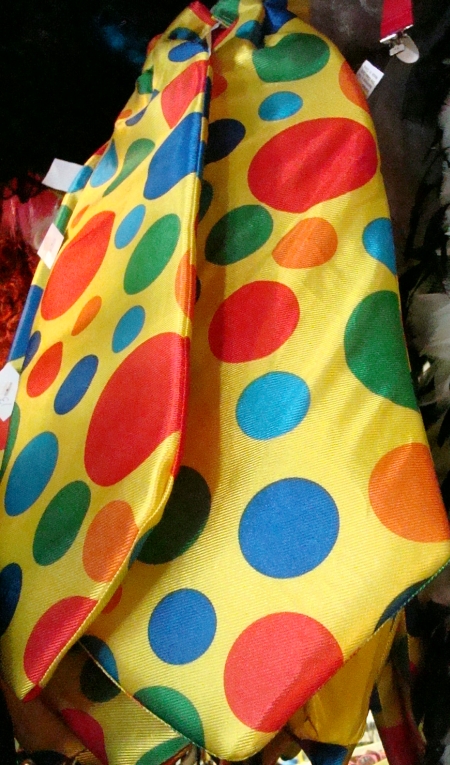 Clown Ties
Posted in Clowns|Comments Off on Clown Ties
Clown Shoes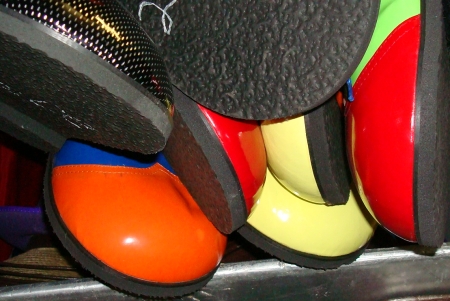 Clown Shoes
Posted in Clowns|Comments Off on Clown Shoes
Clowns
Improvised hobos, classics, and more. We have shoes, wigs, clown suits, coats, suspenders, loads of bright and crazy suits and clothing, noses, lots of huge crazy hats, wigs in all colors and shapes, tinsel wigs, pants, overalls and a lot of other stuff.
Posted in Clowns|Comments Off on Clowns
Next Page »
---
Sours: https://dallasvintageshop.com/clowns/
20 Unique DIY Clown Costume Ideas
The clown costumes are a big Halloween costume trend. Be your own clown costume designer with these 20 easy DIY clown costume ideas that will help you design every type of clown. From a funny clown costume to a bloody sad clown to a Hobbo clown, you will get step-by-step instructions, free sewing patterns, and visual tutorials for all. The majority of ideas will put a shine on how you can use your old and recycled cloths to make quick clown dresses for kids and yourself. Next, you will get the full sewing clown costume pattern with your own personal preferences. Browse this list of 20 unique homemade clown costume ideas that are more beautiful than the market bought ones. They don't come with high price tags but are to make cheaply at home, time to use your fashion designing skills to make these costumes.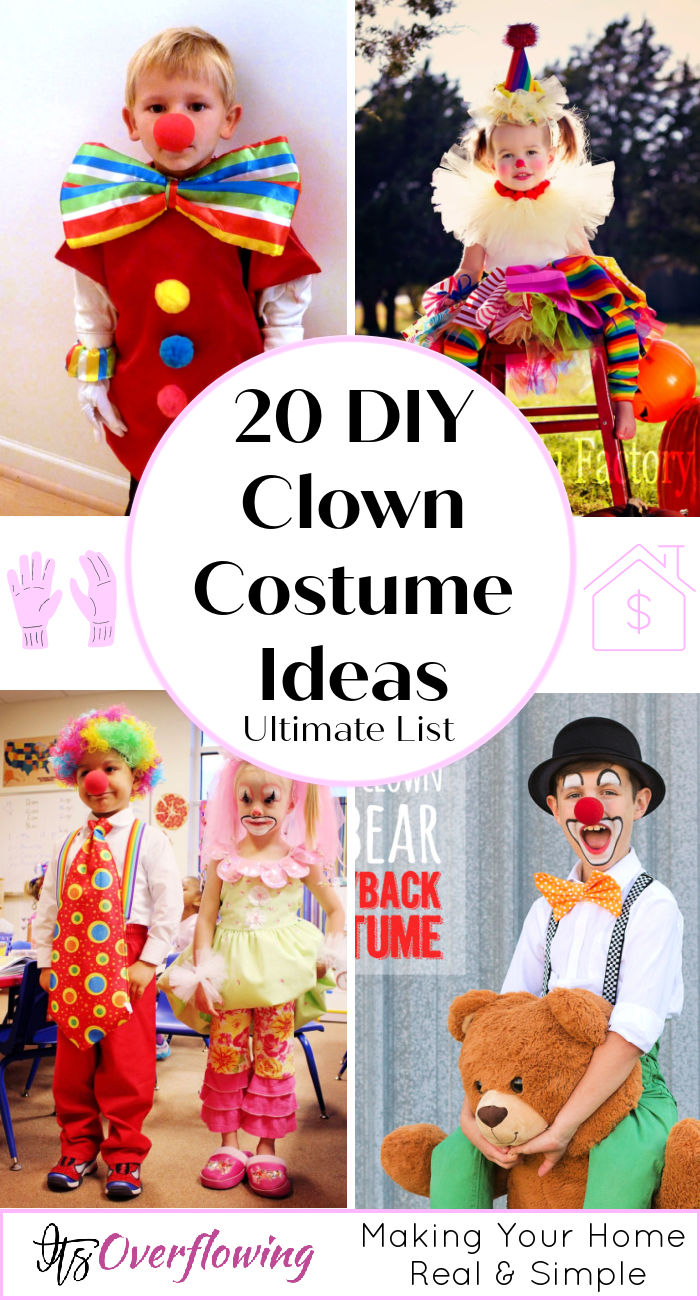 Whether you want a spooky clown costume that will give the nightmares to people all around or wishing to sew a clown costume that will double up the cuteness of little performers, the list has all designs. Along with the perfect DIY clown costume hacks, you will get tips about using the perfect matching wigs, bow ties, and suspenders too. This not ends here. You will get the full DIY Clown Face Paint Tutorials also as the face paint is as important for a clown look as the whole costume. So, just jump on this list of homemade clown costume ideas to get yourself amazed by the DIY talent.
1. DIY Vintage Clown Costume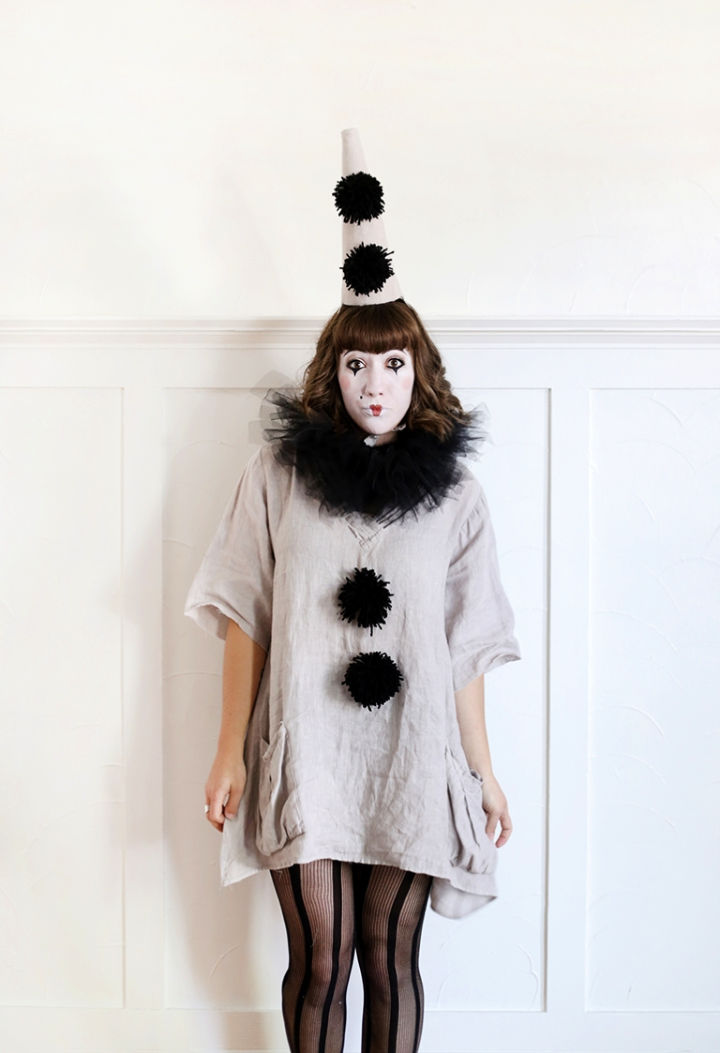 Are you sorting out the best clown costume, should be pretty vintage? Then look no further, make this creepy clown costume using some vintage linen costume, neutrals, and custom antiques. Just paint your face for a clown look and make the hat using a foam cone. Details here themerrytho
2. Homemade Clown Costume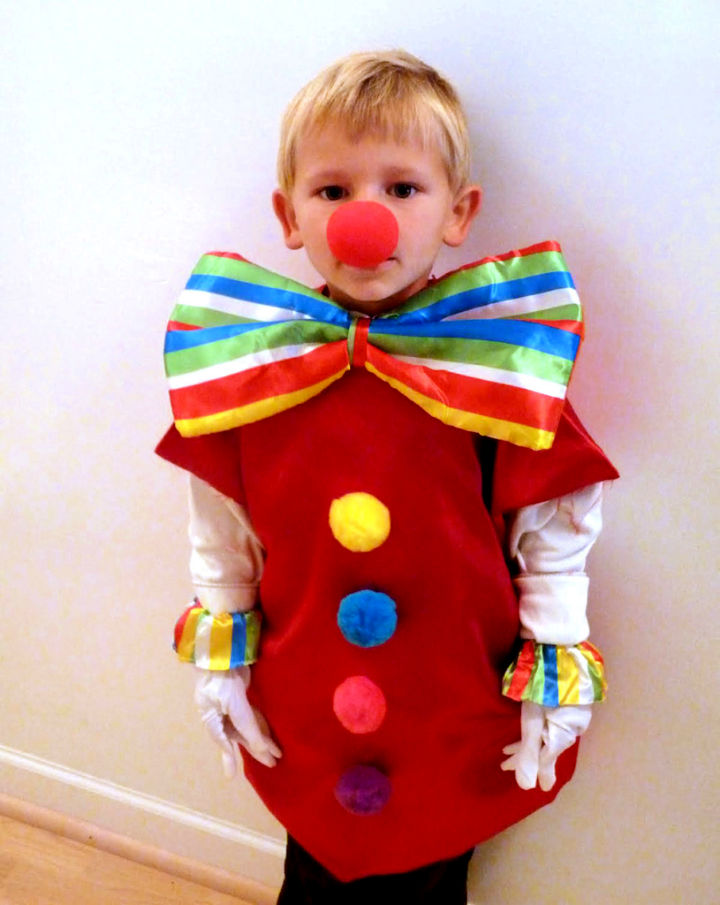 Make the super homemade clown costume at home for the kids using the pillowcases too. Here you need colorful pillowcases, 4 main colored pom-poms, elastic cording, and dollar store accessories to make this cute clown at home. The best child clown costume to get for little performers at home. ziggityzoom
3. Girly Clown Costume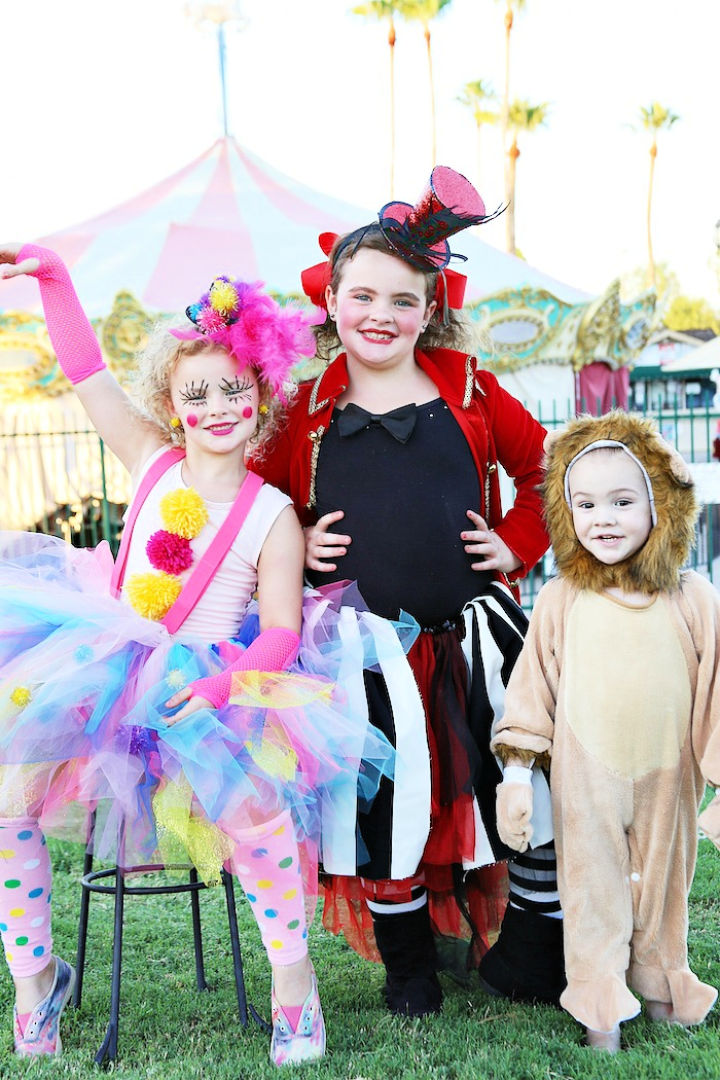 Willing to design a clown costume for little girls at home? Then you must go with these clown outfit ideas that allow you to make a girly clown dress at home quite inexpensively. You need tulle, gloves, leggings, leotard, pom-poms, yarn, suspenders, feather embellishments, elastic, and top hat headband to make it. classyclutter
4. Brilliant Clown Costume Idea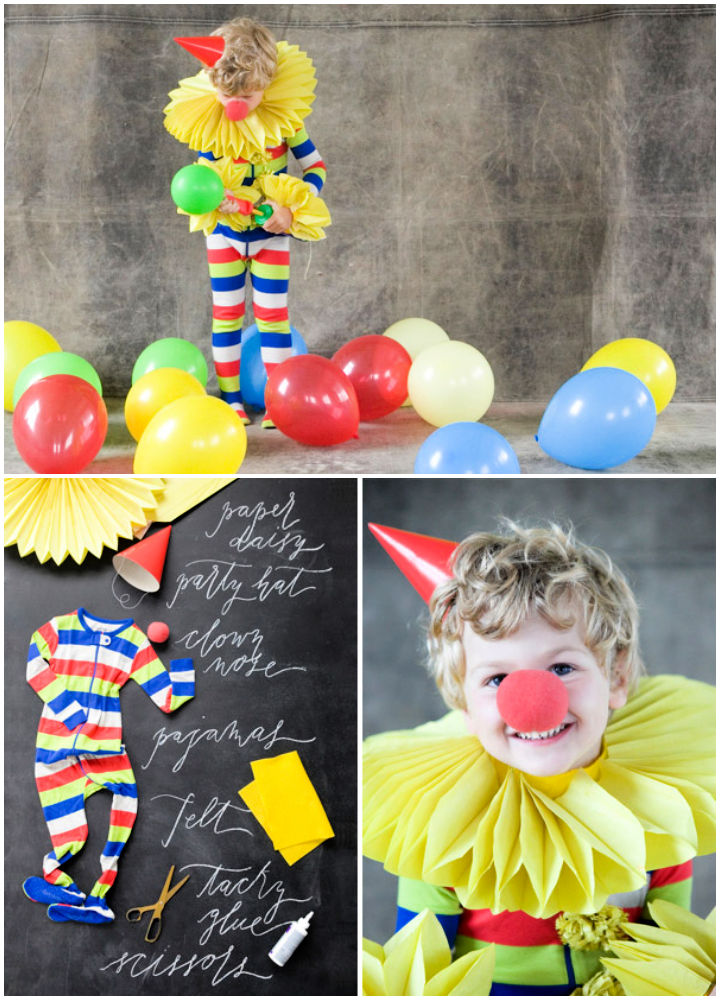 You will love this another idea for DIY Kids Clown Costumes that involve making the collar using paper daisies. To do these projects, you need paper daisies, party hat, clown nose, pajamas, felt, and tacky glue. The costume will turn the little physical comedian super creepy at Halloween. Details here ohhappyday
5. Clown Costume for Preschool Kids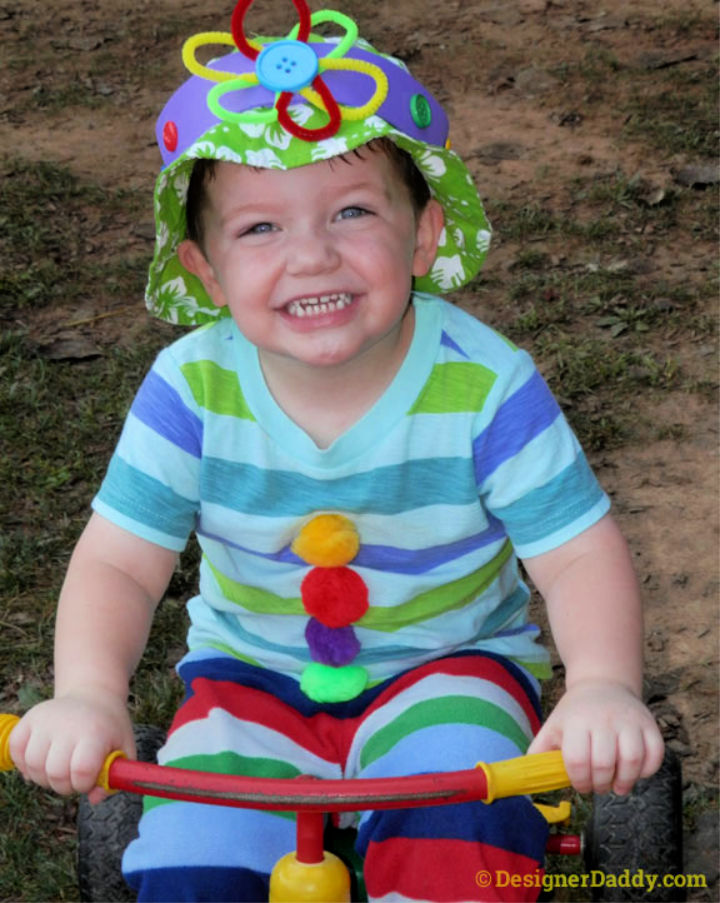 In this hack, you will learn how to transform the kids' dresses and outfits into clown costumes by doing a little makeover. Look at this clown costume made of a striped cloth. Next, use big-ass buttons, pom-poms, pipe cleaners, clown nose, and foam paper for the quick makeover. Details here designerdaddy
6. Unique Sad Harlequin Costume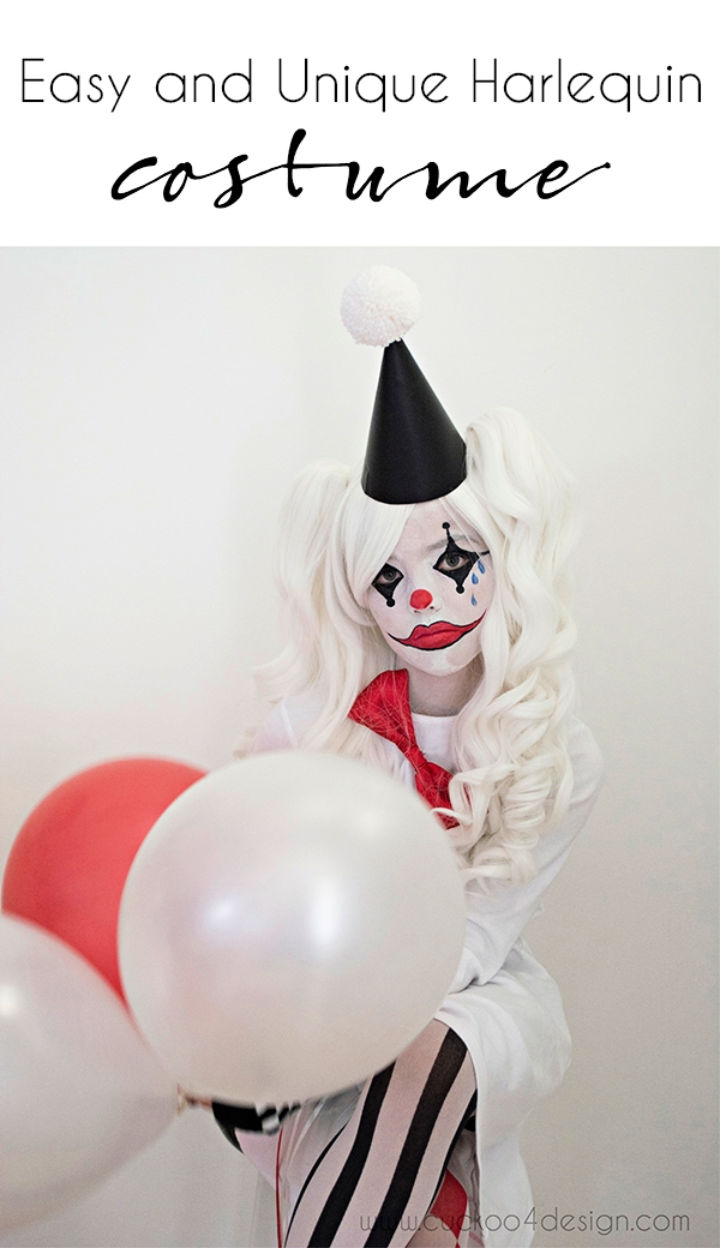 Willing to give nightmares to kids living around? Then do make this unique sad harlequin costume will rock for a miming performer too. Make it inexpensive at home using tights, bow tie, pom-poms, white wig, white skirt, striped hat, gloves, and black hat. Don't forget to paint your face sad before wearing it. cuckoo4design
7. How to Make a Hobo Clown Costume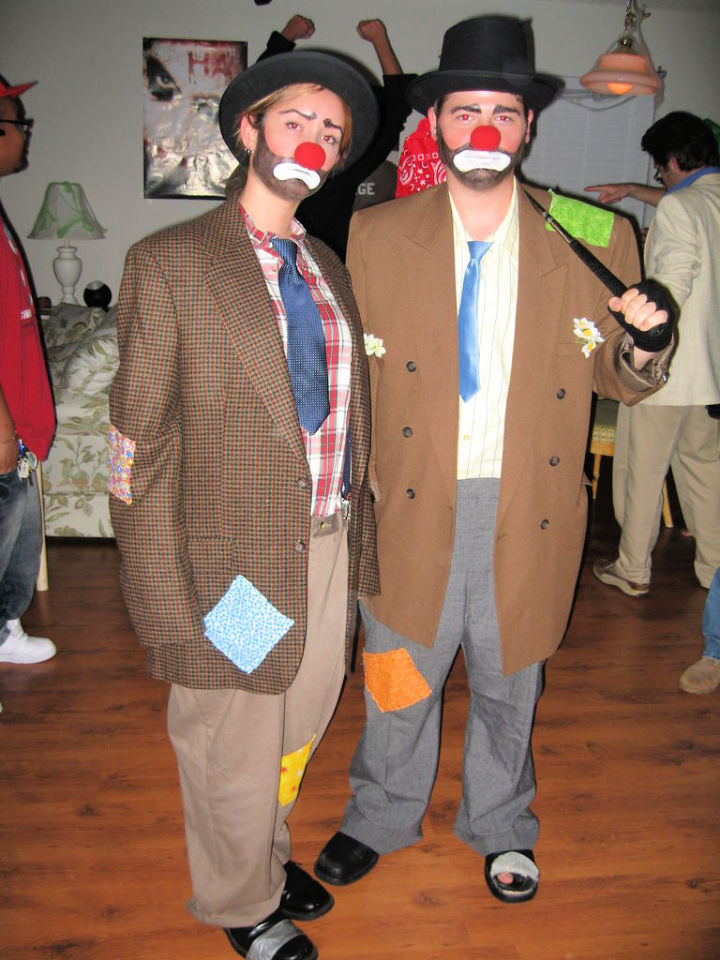 Are you having a tough time getting the sad DIY Clown Costumes? Then get here easy instructions about how to make a hobo clown costume quickly and cost-efficiently. You need a suit jacket, dress slacks, dress shoes, duct tape, gloves, bow tie, and quilting squares, etc. to make this clown dress. instructables
8. Circus Clown and Bear Piggyback Costume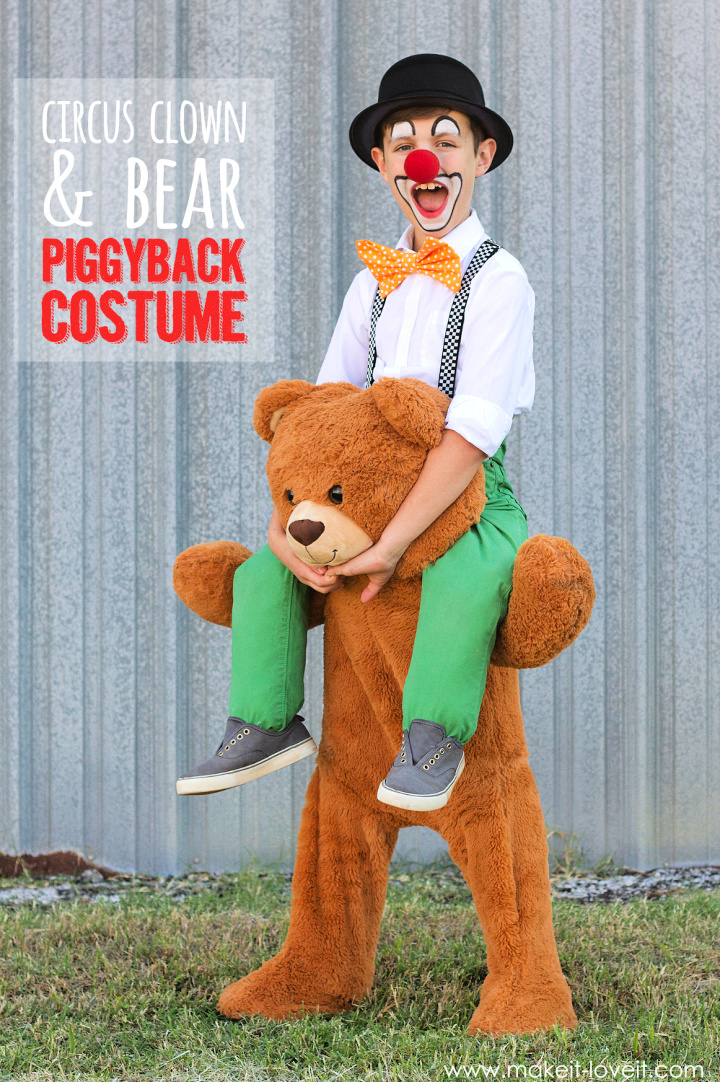 Wishing to make the super-fun making circus-style hobo clowns for your kids? Make this circus clown and bear piggyback costume, will rock for the little comedian in the home. You need a big stuffed bear, a pair of pants, pair of shoes, a black hat, a red nose, suspenders and face paint. Details here makeit loveit
9. Puppet Tutu Clown Costume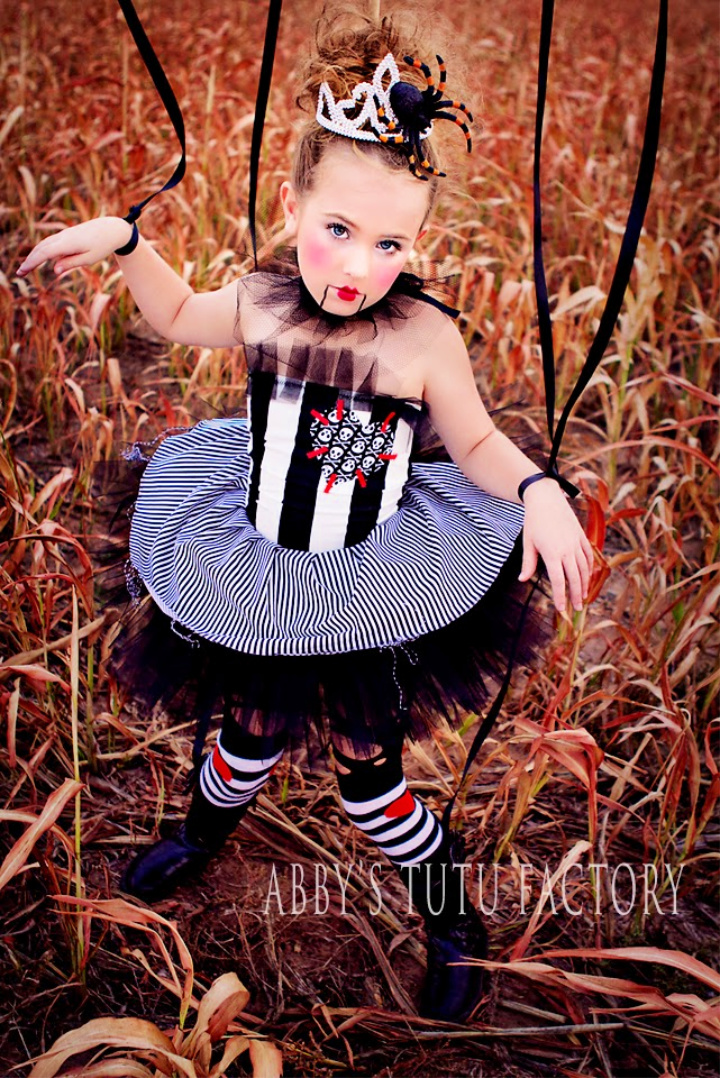 All little girls will fight for this puppet tutu clown dress this Halloween; it is so cute and comes with no high price tag. Just make it yourself at home with the free provided instructions. First, make the no-sew tutu and then grab the fabric with vertical black and white stripes to make the rest of the toddler scary clown costume. Details here abbystutu
10. How to Make Scrappy Tutu Clown Costume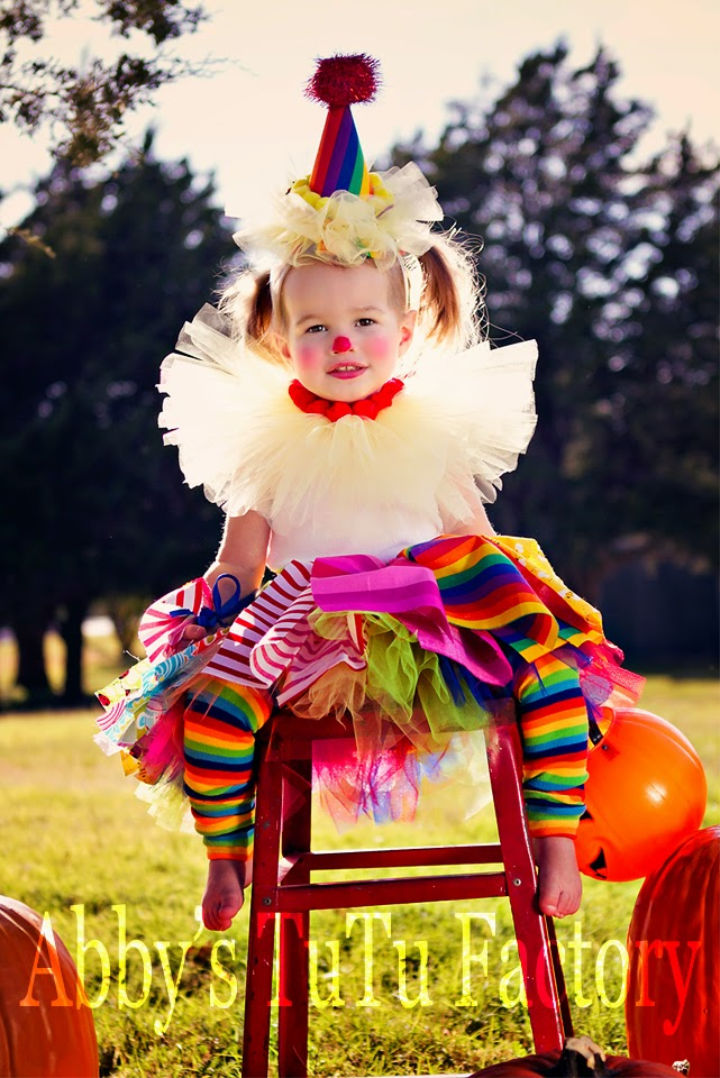 Let our kids respect you more this Halloween. Yes, they will do so if you give them this scrappy tutu clown costume gift, a gift to make with your own beautiful hands. You need 6-inch rolls of tulle, scraps of fabric, cardstock, ribbon, elastic, pom-poms, and a sewing machine. Details here abbystutu
11. Last Minute Clown Costume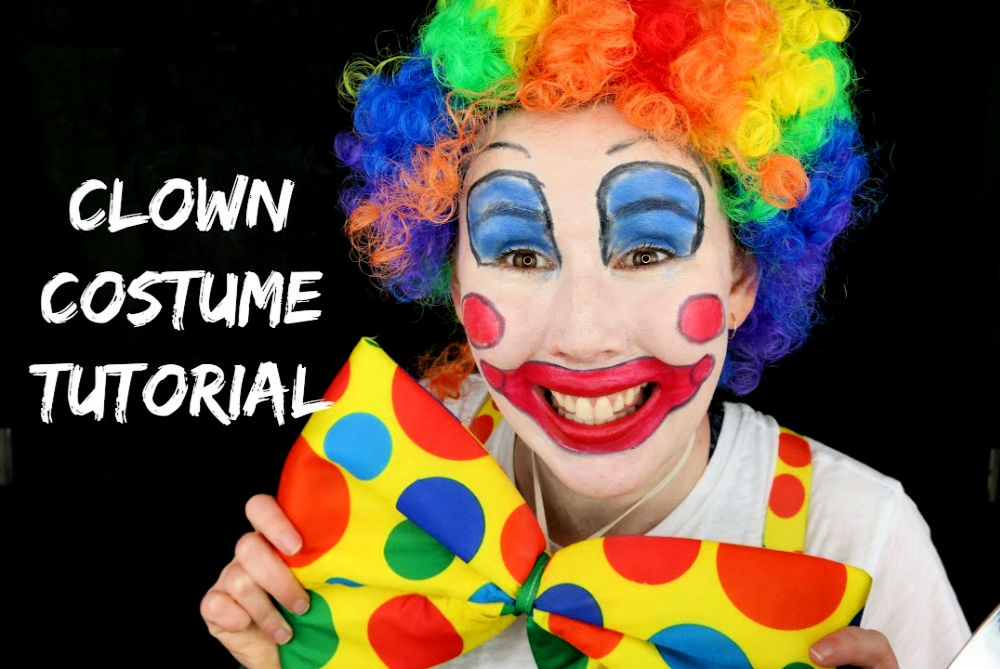 A great DIY last-minute gift idea, the last-minute clown costume, a super easy and inexpensive Halloween costume ever to sew at home. You need to rip skinny jeans, a large clown bow tie, a rainbow wig, and a white t-shirt to make this clown costume. Get the free face-paint guides too here youtube
12. DIY Harley Quinn Clown Costume
This clown costume is half inspired by a bloody clown and half of Harley Quinn. The costume is pretty fantastic and is to make using the black fabric and tulle majorly. You also need other color fabric squares or diamonds and white fabric strips to make the rest of the costume. Full guides here youtube
13. DIY Scary Clown Costume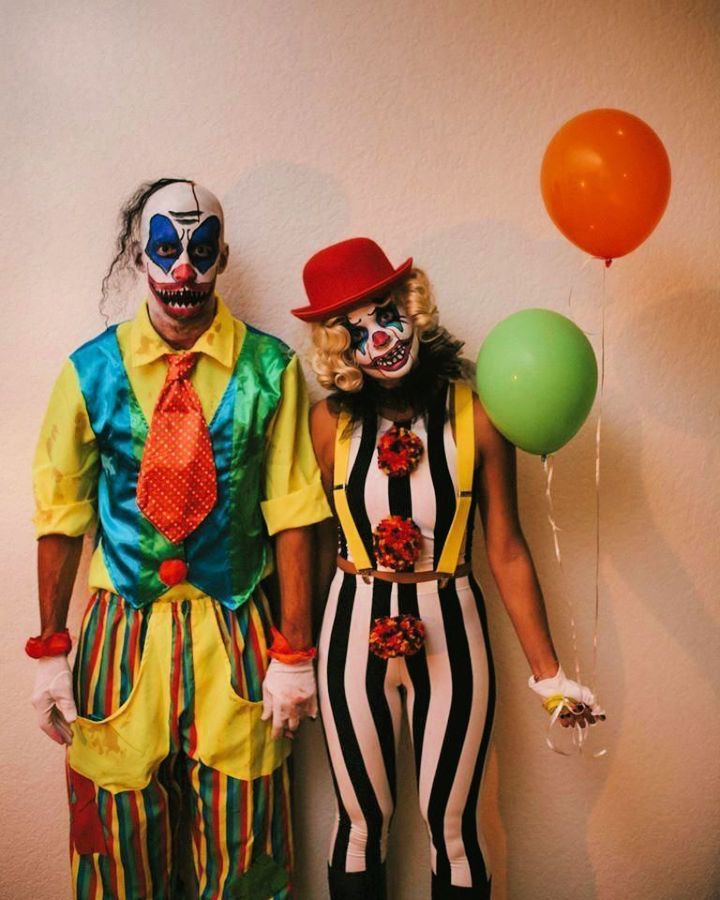 Use your own imaginations to make a scary Halloween clown costume. Check out DIY scary clown costume the free samples that you can make for your Halloween season or also for a friend or kid in the home who is a great performer. This DIY Clown Costume Idea is just perfect for a couple.
14. Rainbow Clown Costume
Let your kids by colorful and a bit funny by wearing this rainbow clown costume. Just make a little makeover of a white kids' t-shirt using colorful fabric strips to make this clown costume. Little girls can wear it with white and red striped leggings for a super cute clown look.
15. Maquillage Clown Costume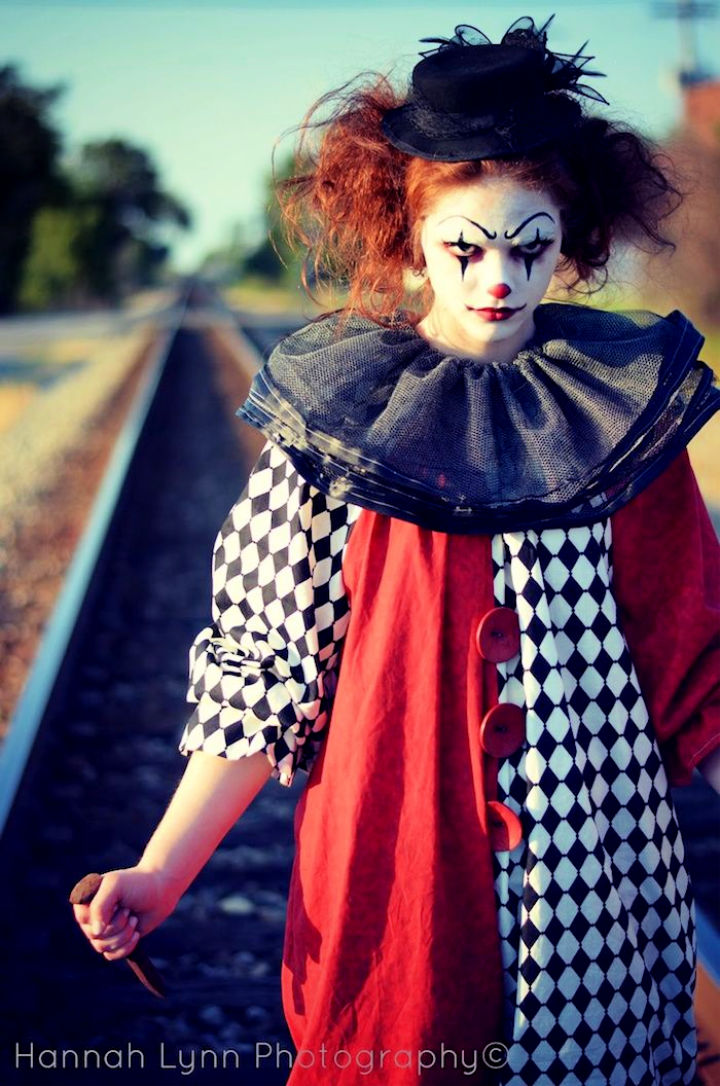 How to make a clown costume? Cast the sadness around this Halloween by wearing this sad Maquillage clown costume. Make it for a miming performer or for any physical comedian to get praised. It offers a wide round collar, and the costume appears in lots of black, white, and red colors that go with the face-paint too. Details here
16. Pennywise Clown Costume
Give the nightmares to your friends by wearing this bloody clown costume, the spookiest and scariest Halloween costume ever. You need white tights for both legs and arms, a white t-shirt, red pom-poms, red elastic or belt, a red wig, and some red paint to make this pennywise clown costume.
17. Clown Costume for Little Girl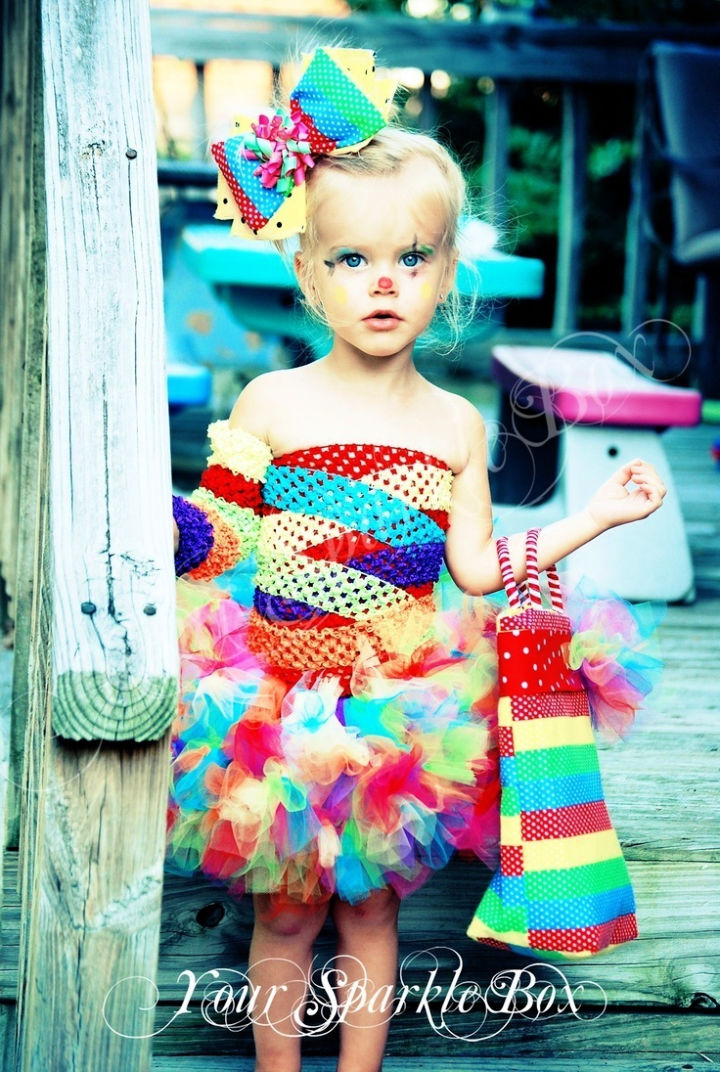 Create a spooky doll look of your little girl with this Homemade DIY Clown Costume for Little Girl that is colorful enough to enchant the kids in the home. Make the costume first by making no-sew rainbow tulle costume and then use the rainbow ribbon strips and fabric strips to design the rest.
18. Rodeo Clown Costume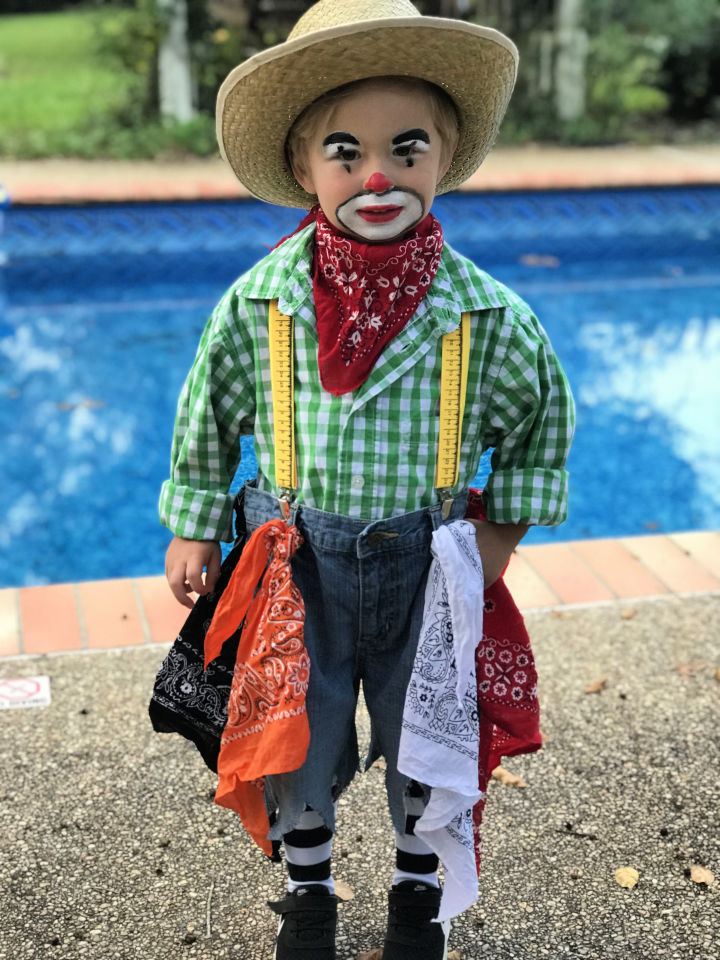 Nothing can please the little boys in the home more, but this rodeo clown costume. You need a large t-shirt, large jeans, suspenders, a hat, bandanas, white and black striped leggings, and shoes to get this clown dress ready in no time. One of the best Halloween gifts to give to little boys.
19. Clown Costume from Recycled Clothes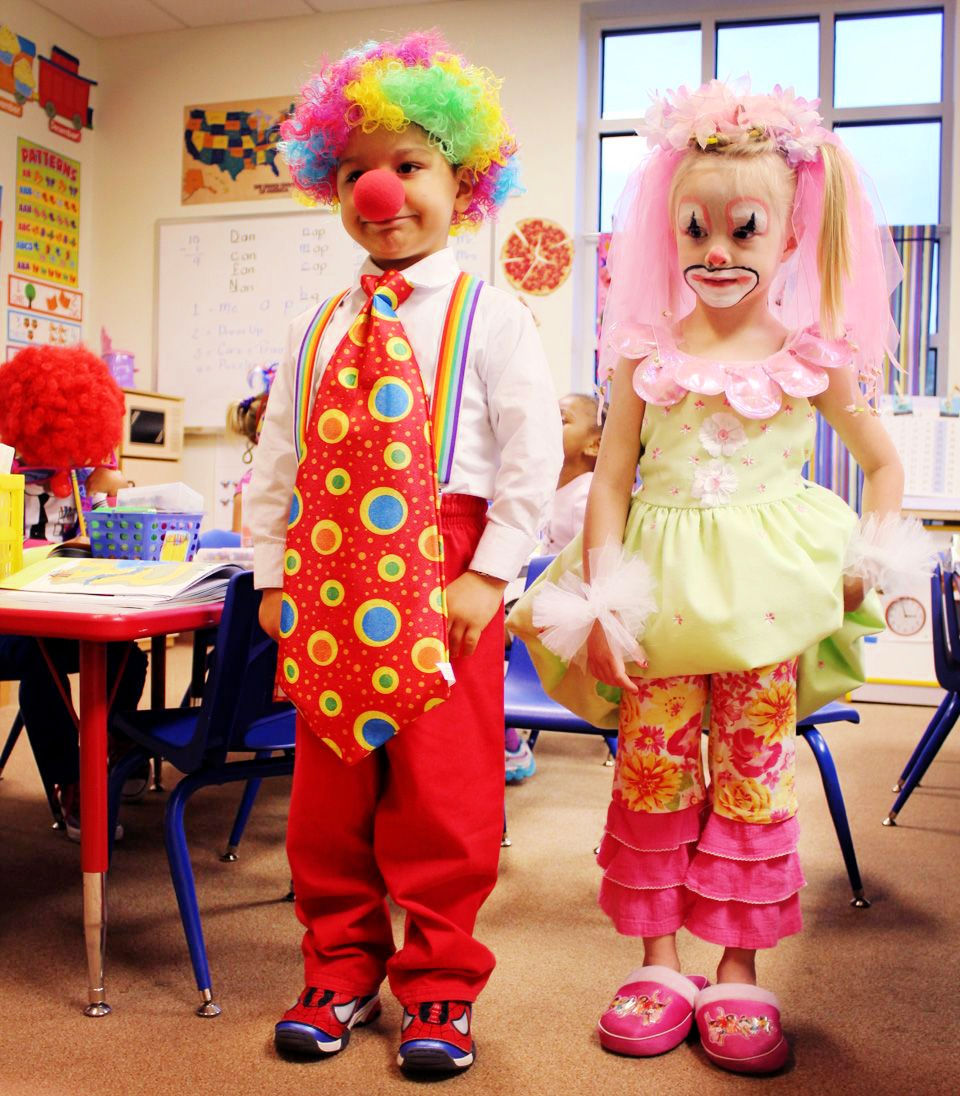 Get here a new unique inspiration to design the kids' clown costumes in just no time and without getting expensive. Just use the recycled clothes and design the fab looking clown costumes. Just add the cloths up with the bigger clown ties or bow ties, suspenders, tulle, and other items of this kind, and that's it.
20. Cute Clown Costume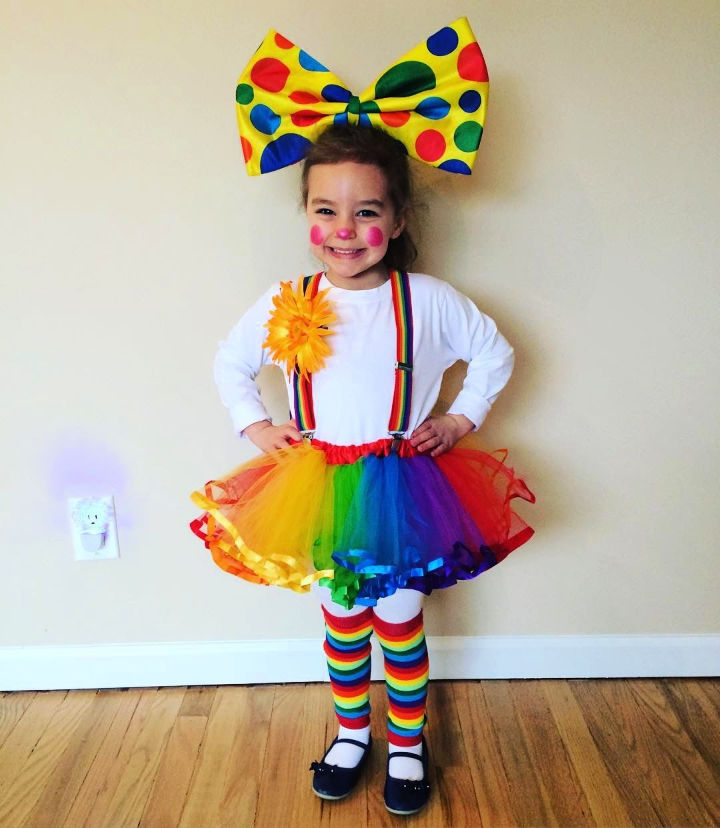 You will not find a clown costume for your kids than this. Just add up a white costume of a little girl container a white full sleeve shirt and white leggings, with rainbow suspenders, rainbow tulle tutu, rainbow leggings, and with a clown bow tie to get this cute clown costume.
Conclusion:
Maybe you can't afford the expensive Halloween shopping this time that is mostly to buy the scary and spook Halloween costumes. If you are going to gain a clown get-up, then try making your own beautiful DIY Halloween clown costumes at home with these 20 easy DIY clown costume ideas that will provide the pro tips, tricks, hacks, and tutorials to design a custom clown costume for a funny or sad mood.
Due to being based on the recycling of old outfits and clothing items, these projects will cost you next to nothing, and you will get the free guides also for the matching clown face paint.
Related Ideas to DIY
Sours: https://www.itsoverflowing.com/diy-clown-costume-ideas/
If you're looking for high-quality and affordable vintage clown costume - you'll find the best vintage clown costume at great prices on Joom - from 8 to 66 USD. A wide range of available colours in our catalogue: Multicolor, Black, Blue, Green, Grey, Orange, Purple, Red, Yellow. Only high-quality materials: Synthetic, Fabric, Cotton; and popular brands: Bristol Novelty.
If you're not satisfied with the quality of vintage clown costume you've received - please contact our support. We'll review the issue and make a decision about a partial or a full refund.
All products from vintage clown costume category are shipped worldwide with no additional fees.
Choose a product

Tap a "Buy" option to place the product in the cart and proceed with your order.

Choose a quantity of vintage clown costume. (Default — 1. Maximum number — 20).

Enter your full delivery address (including a ZIP code and an apartment number), personal details, phone number, and an email address.Check the details provided and confirm them.

Pay for your order.
Delivering products from abroad is always free, however, your parcel may be subject to VAT, customs duties or other taxes, depending on laws of the country you live in. If you're not sure whether you will be charged any taxes, please contact your country's customs service information bureau.
Sours: https://www.joom.com/en/best/vintage-clown-costume
ASMR at the museum - Conserving a clown costume - V\u0026A
Facts About Clowns
Clowns! You know them, you love them. Unless you don't, which is pretty normal nowadays. But whether you want to spread the fear this Halloween, or you're looking for a colorful costume for a carnival or some other event, this collection of clown costumes is the perfect place to start – and finish!
The "clown" character came out of the zanni "rustic fool" characters from early modern commedia dell'arta, which were based of characters from ancient Greek and Roman characters. The world "clown was first recorded in circa 1560, meaning rustic, boor, and peasant. The idea of a clown as a jester or a fool began after 1600, possibly originating from Shakespeare. The now-classic idea of a clown, a colorful fool and physical comedian, began in the early 1800s with Joseph Grimaldi, who played "Clown" in Charles Dibdin's 1800 pantomime Peter Wilkins: or Harlequin in the Flying World. The circus clown began in the 19th century, and likely began when Philip Astley added a clown to his equestrian shows to amuse spectators between events. In the 20th century clowns drifted toward a beaten-down look, becoming hobos or tramps thanks to Charlie Chaplin, Emmett Kelly, and Marceline Orbes.
Sours: https://www.costumesupercenter.com/categories/clown-costumes
Clown outfit vintage
.
100+ Years of Halloween Costumes: A History 🎃
.
Now discussing:
.
595
596
597
598
599