Tide has enlisted Ice-T and Steve Austin to star in its "Cold Callers" campaign, which urges people to use cold water when washing their clothes.
The spot features Annie Murphy of Schitt's Creek getting a phone call from Cold Callers, who try to convince her to turn to cold with Tide. She initially wants to unsubscribe, but the duo give their best shot to achieve their goal.
Ice-T points out that using cold water can help the environment, but Austin realizes that she might be interested in another detail, so he doesn't hesitate to highlight that this change will save her money, around 100 dollars/year on her energy bill. "It's like getting paid for doing nothing," Ice-T adds, which makes Annie declare she will take that money for the environment.
The former pro wrestler and the actor/hip-hop legend call several other celebrities to spread Tide's message, including Vanilla Ice, Mr. T., and former NHL player Mark Messier.
Home & Garden
Tags: Tide, Tide Cold Callers
Sours: https://alltvspots.com/2021/tide-cold-callers-ice-t-steve-austin-calling-annie-murphy-commercial/
Tide & NFL tap 'Stone Cold' Steve Austin, Ice-T & Matt Ryan for sustainability play
Just ahead of football season, Tide and NFL have announced a new sustainability-focused collaboration. Launched today, the new #TurnToCold campaign encourages the NFL's fans to wash their laundry on the cold setting with Tide to cut energy costs and reduce emissions.
The brand marketing campaign, which was created by Saatchi & Saatchi, debuts today with a series of TV spots as well as digital and social efforts. The films star Atlanta Falcons quarterback Matt Ryan – aka Matty Ice – alongside two other aptly-named celebrities: hip hop star Ice-T and American actor and TV host 'Stone Cold' Steve Austin. Together the crew, dubbed 'Tide's Cold Callers', aims to convince NFL fans that washing their laundry on cold using Tide is just as effective as washing on hot or warm – plus it's cheaper and more environmentally-friendly.
NFL cleans up its act
The NFL has pledged to switch a million pounds of laundry to cold each year using Tide. And convincing the league to wash dirty NFL uniforms on cold was no easy task, according to Tide brand director Alex Perez. "There's skepticism that you've got to overcome. I grew up thinking you always wash in hot water," he says. "And there's no greater challenge than the equipment managers. We went team by team and met with [NFL equipment managers] and told them, 'These are the benefits to your jerseys; these are the benefits for the environment; this is the benefit that you can see on your savings.' Most of them were like, 'Yep, that all makes sense, but you [have] got to prove it to me.'"
So they set out to do just that. Tide sent a team of scientists to optimize formulas and run stress tests at various NFL clubs in an attempt to prove that there "is truly no tradeoff" between cleanliness and energy savings when running laundry on cold with Tide... even on sweat-, dirt- and grass-stained jerseys, per Perez. "We made sure that we converted the teams before training camp and preseason to get five or six weeks of good data and build confidence," he says. "Every team ... is super happy with the results they're getting. Now we're ... leveraging that confidence that equipment managers and teams have to now convince all their [fans]."
Tide claims that the average household that switches to running their laundry on cold can save 90% energy in the wash cycle and as much as $150 in energy bills annually. If the entire NFL fanbase – encompassing some 80m households – were to switch to washing on cold, greenhouse emissions could drop 5.6m metric tons per year. According to Tide, such a reduction would be comparable to removing over a million cars from the roads annually.
Babbling bubbles
To drive awareness and campaign engagement, Tide and NFL are also introducing the Tide Cold Washer, billed as the world's first talking washing machine. The limited-edition devices – which are programmed with the voices of popular players from 10 NFL teams – remind users to wash on the cold setting. Consumers can enter to win one of the talking machines starting today on Tide's website.
The new campaign will also include a number of activations throughout the football season: some NFL teams will turn their official logos blue, and a few NFL games will feature blue lights to encourage fans to wash their laundry on cold.
"We're on a mission to make every load of laundry also do a load of good," says Perez. "We found that the greatest opportunity to drive impact is by turning consumers to cold water. But old habits die hard. Turning to cold with Tide, you get a win-win-win: your clothes last longer, you help the environment and you save ... on your energy bill. But with habits, sometimes facts aren't enough. So you have to find a way to break through the clutter and educate consumers in ways that are engaging to them."
#TurnToCold is the latest manifestation of a longstanding partnership between the two brands. Tide has been an official partner of the league's 32 teams since 2012. One of the most widely-publicized campaigns of the collaboration was Tide's #OurColors NFL draft day Twitter campaign.
The effort also builds upon both Tide's and NFL's individual commitments to sustainability. Tide's sustainability and social good goals are outlined in the brand's 2030 Ambition, and include reducing energy consumption in the manufacturing process and investing in more environmentally-friendly packaging. The brand also operates a program that provides clean clothes to those impacted by natural disasters. Following the devastation wreaked by Hurricane Ida, Tide is preparing supplies to be sent to Louisiana within the coming days. The #TurnToCold campaign also builds on NFL's sustainability program NFL Green, which seeks to reduce the environmental impact of the league's events and support grassroots causes focused on renewable energy, food recovery, waste management and more.
For more, sign up for The Drum's daily US newsletter here.
Sours: https://www.thedrum.com/news/2021/08/31/tide-nfl-tap-stone-cold-steve-austin-ice-t-matt-ryan-sustainability-play
We interrupt this blog post for a commercial message: have you seen the new Tide "Cold Call" commercials?
They're some of the funniest ads in years. Procter & Gamble commissioned the spots to go past the usual laundry detergent "cleaner than clean" message. What's hyped instead is a product that is designed to help the environment and save money. P&G and creative agency Saatchi & Saatchi cleverly launched their campaign on April 22 — Earth Day.
Casting the right people is key to making this wash and Tide hit the bullseye with dead-pan pitchmen Ice-T (Law & Order: SVU) and wrestler Stone Cold Steve Austin. The two play telemarketers who "cold call" various celebrities.
Who do they call? Annie Murphy from Schitt's Creek and NHL Hall of Famer Mark Messier are both featured, with the hockey player showing some serious comedy chops. Look for his spot as the last "Cold Call" featured in the above video. Also scoring in the spots are Vanilla Ice and Mr. T, and I pity the fool who doesn't think these are hilarious.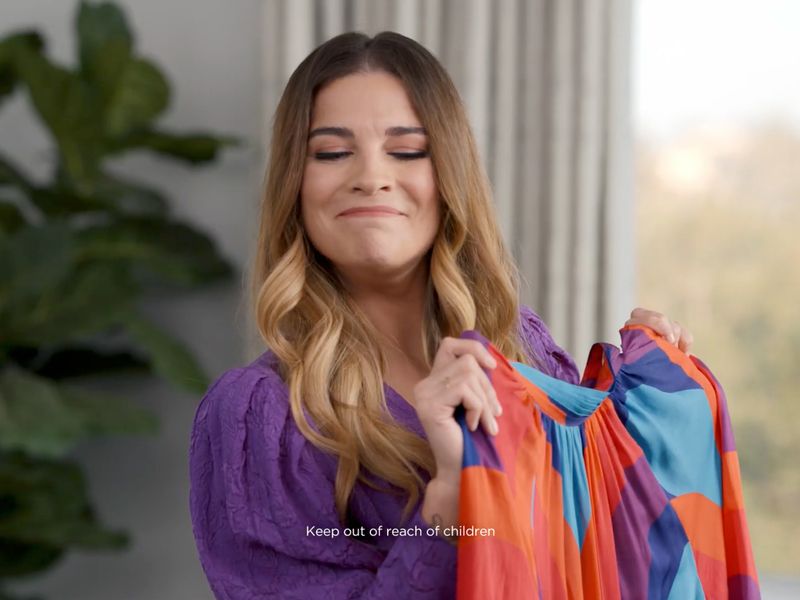 Tide has used humour to sell detergent before. Some will remember "Coach Pod" from a few years past.
According to Variety, Procter & Gamble spent $241 million on traditional ads for the detergent in 2020. If that sounds a tad pricey, the product, they say, generated around $4.38 billion in sales for the company in the past 12 months. These new ads came after years of research and were originally set to premiere in 2020 until P&G pushed pause on the campaign through the heat of the pandemic.
The aim with these new spots is to convince consumers to go cold. Between 40 and 45 per cent of all laundry loads are currently washed in cold water, the company calculates. They've set a 75 per cent target by 2030 target. Their research suggests that 90 percent of the energy of a single load of laundry is simply heating water. #TurntoCold, they tell Murphy, Messier, Vanilla Ice and Mr. T, and save $100 a year.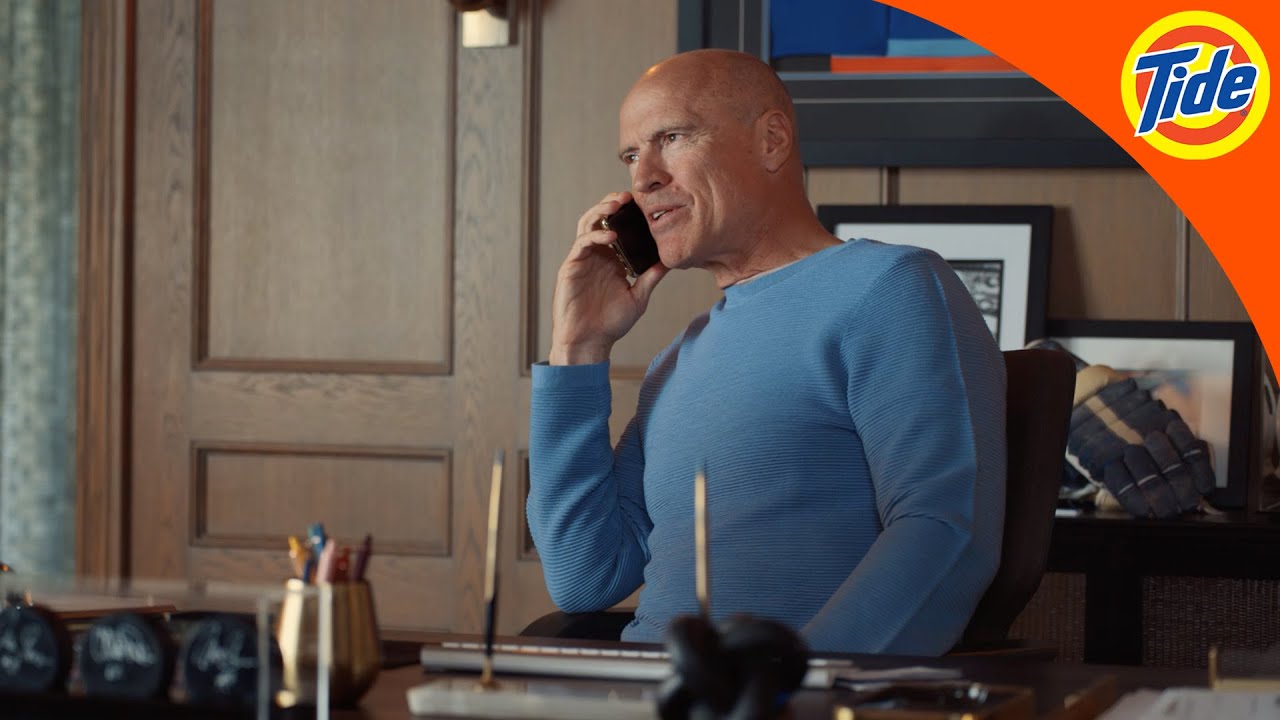 According to a report cited in Ad Age magazine, if U.S. consumers make the targeted switch to cold water washing, it would be the equivalent of removing a million cars from the road and reduce greenhouse gas emissions by a cumulative 27 metric tons over a decade.
In the meantime, Murphy, Messier and Mr. T, along with Vanilla Ice, get to clean up and feel good about all that green.
Related Posts
Sours: https://brioux.tv/blog/2021/04/29/tides-new-cold-caller-ads-clean-up-with-canadian-celebs/
Tide Cold Callers commercials
.
Cold callers tide
.
#Tide Cold Callers - Ice-T, Steve Austin, Vanilla Ice, Annie Murphy, Mark Messier
.
You will also like:
.
70
71
72
73
74