A cool gray paint color that we love
When you look up the best gray paints by Sherwin Williams you will find that Accessible Beige (a greige color), Agreeable Gray, Silver Strand, and Repose Gray keep popping up. While they all have their own followings (hmm, Joanna Gaines) there is one color that you don't hear all about but might want to consider.
*Disclosure: I only recommend products I would use myself and all opinions expressed here are our own. This post may contain affiliate links that at no additional cost to you, I may earn a small commission. Read our full privacy policy here.
Grayish SW 6001 by Sherwin Williams has been used in our house in two different bathrooms and our whole basement that really doesn't get natural light. Grayish is a tough color to fully commit to due to its ability to look different in other spaces. However, we love that it is just not the same old gray that everyone else has on their walls.
Comparing Sherwin Williams Popular Grays to Grayish
Here is a chart we shared in a post about popular gray paint colors. You can see how grayish appears to be a more neutral gray than some of the other more beige or greige paint colors.
Is grayish a good natural or neutral color?
We are very happy with our Grayish painted spaces because it is light enough but also adds some depth or richness with color. However, some people say that Grayish can be too purple or blue for them. I guess since I tend to lean towards cool colors that is why we are happy and have used this color in several places.
What is the hexcode for SW Grayish?
#D0CAC7 Hex Color Code
What we find interesting about looking at the hex codes of paints, you are able to see the surrounding colors. You can see the left side of the surrounding colors leans towards purple, but the underlying main color is warmer. It is an interesting mix of where warm meets cool. Which in our opinion can make this a pretty modern and different color.
Why do some grays look purple and others more brown?
Any gray paint is going to lean more warm or cool depending on the mixtures of the colors. All paints will look different depending on the undertones and lighting. It is always important to test your paints in your specific lighting. Your personal perception or way you see color will also factor into the undertones you are seeing.
Need help with testing out paints? We wrote a full review on how we used large peel and stick paint samples to help us choose an island color recently.
Will Grayish look purple or have cool undertones?
We think grayish definitely has purple undertones, but we love cool colors, and why we probably gravitated towards this color. Make sure you fully test this color out either using Samplize, painting large boards, or even physically paint samples on the wall to fully see how it will look in your space.
What color is close to Grayish without the purple undertones?
Some people have had success with Alpaca as a nice color without purple undertones.
Grayish Complementary Colors and Color Schemes for Grayish
According to the Sherwin Williams website,Alaea, Snowfall, and Roman Column are great coordinating colors with Grayish SW 6001.
However, we think this color is neutral and light enough to really go with any color scheme you may want to add. In our large bathroom, you can see the natural slate stone paired against the grayish walls. As well as a darker mirror and gel stained darker cabinets.
We actually have Behr Charcoal Blue Cabinets against our painted Grayish walls in an upstairs bathroom. The cool-colored bathroom cabinetsplay well off the wall color. In addition, we have stained reclaimed wood with industrial pipe shelving and the contrast of warmer tones also works well.
When does Grayish work and when might you want to pick a different color?
We think that the Grayish looks the best in our small bathroom with the cool colored painted cabinets and wood shelf. In our basement, it also works well due to the large space and just needed a light neutral for the walls.
In the larger bath, I probably would have chosen a warmer gray like Agreeable Gray, but when you have a can of paint leftover you just use that. We also wanted a different gray in the bathroom than in our bedroom (which is Techno Gray). The soothing Grayish works, but I am sure we could have something that had a little more brown undertones to complement the slate tile.
Also, our SW Liveable Green in our common areas complements this color as well.
Grayish in small bathroom
Grayish is light enough that it does not seem to shrink the space. We chose to add more color in the cabinets as something different in order to keep the walls this light and airy neutral paint color. You can read all about how we modernized this bathroom and what it looked like before.
Grayish in a larger bathroom with natural light
You can see how the paint color appears different with the light fixture on.
Grayish in basement with limited natural light
In our basement, we have some original oak molding showing with white painted trim using Sherwin Williams Proclassic Latex Enamel not tinted. The white molding looks clean against the nice Grayish Paint color. If you need help choosing a white paint color, we have some great examples of the most popular white paints in this post.
Follow us on Pinterest or Facebook for more DIY inspiration!
Need more paint inspiration?
Check out 20 of our favorite DIY painting projects or even these amazing cabinet color ideas to inspire you to cheaply makeover your home with paint.
Good luck with your DIY painting projects & hopefully you found a few Sherwin Williams gray paints to try on your walls.
Sours: https://thediynuts.com/grayish-sw-6001/
I may earn money or products from the companies mentioned in this post. Please click my Disclosure Policy to learn more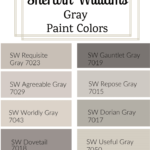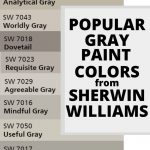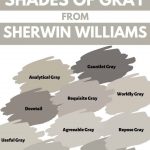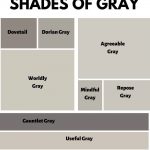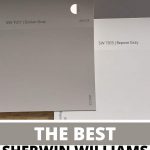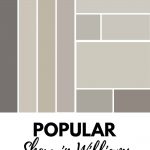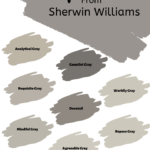 With so many Sherwin Williams gray paint colors, how do you decide which one is best for you?
Instead of painstakingly going through each and every single gray paint color check out the 10 best grays from Sherwin Williams.
I have done the work for you and picked out the best of the best so you don't have to. These paint colors are ones I often use in a client's home and they are gray colors that I often or should I say always recommend.
Want paint like a true professional?
Check out this must-have painting tool used by our painting crew
BUY THIS PAINTING TOOL

How do you choose a gray paint color?
I'd have to think gray is the go-to paint color when painting your home. Like many other neutral paint colors, It coordinates with everything and it's the perfect paint color for any home decor style you have. Now one would say "sure, let's paint the walls gray"
Ok, hold up Becky! It's not that simple.
There are so many shades of gray to choose from. Warmer shades tend to have a more brown or yellow base, while cooler shades have more of a blue base.
How do you decide between a warmer gray or a cooler gray?
Look at the fixtures, cabinetry, floors, and trim in the home. A brushed nickel faucet pairs well with a cooler gray, whereas a red brick fireplace, is complemented beautifully by a warm gray.
A good rule of thumb is you want to have the undertone of your home interior elements match the undertone of the gray paint color you choose.
Knowing your undertone will help you in picking out the perfect gray shade.
Doing the painting yourself? Grab this essential painting tool to help you along the way.
The Best Sherwin Williams Gray Paint Colors
Below, I have compiled a list of the best Sherwin Williams gray paint colors that I love and highly requested by many clients.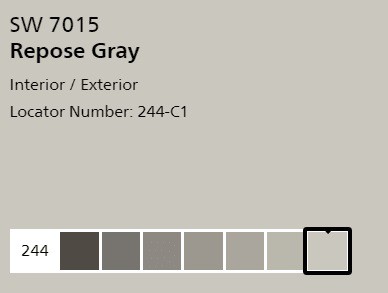 Sherwin Williams Repose Gray 7015
Repose Gray is a warm gray. It has brown-taupe undertones. These undertones can be slightly unpredictable meaning you might see faint brown or purple depending on where you apply this.
This color is perfect because it is light enough to work in almost any space with any decor style. Repose Gray is one of the most popular Sherwin Williams gray paint colors and it's also a regular on Fixer Upper. If it's used by Joanna Gaines, you know it is good!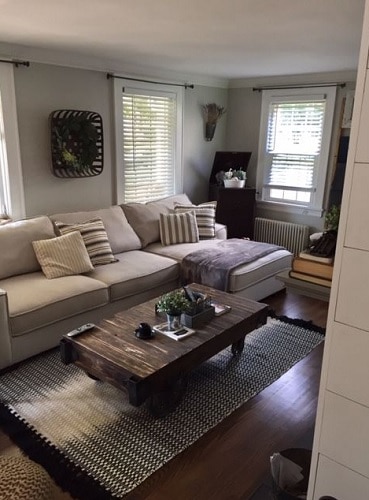 SHOP THIS ROOM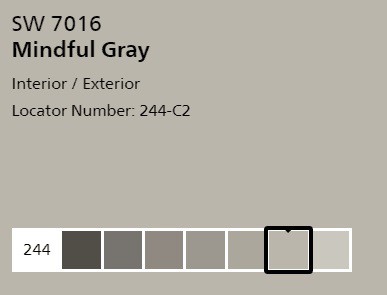 Sherwin Williams Mindful Gray 7016
Mindful gray is a warm gray. There are no strong undertones making it the perfect neutral. It is another great light color but a bit darker than Repose Gray. Mindful Gray is also a Sherwin Williams Gray that is often used color on Fixer Upper.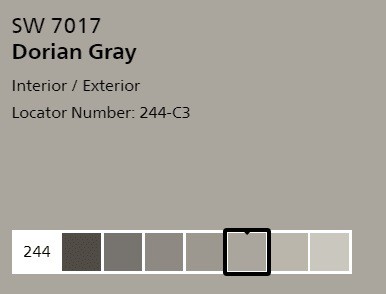 Sherwin Williams Dorian Gray 7017
Dorian Gray is a gray that's a medium-toned color, with a slightly greige undertone. This paint colors warmth pairs well with medium to dark flooring and bright white trim.
I personally use SW Dorian Gray in my master bedroom. Dorian Gray can look dark in some lighting however in a larger room with a ton of natural lighting, this Sherwin Williams gray stands up well.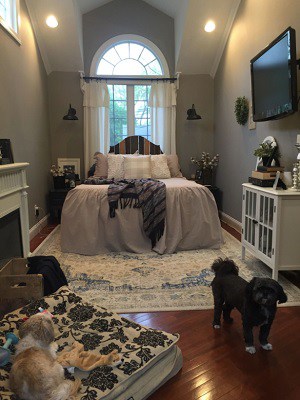 SHOP THIS ROOM LOOK

Don't forget to pick up these amazing painting tools! They will only make your life easier!

SHOP PAINTING TOOLS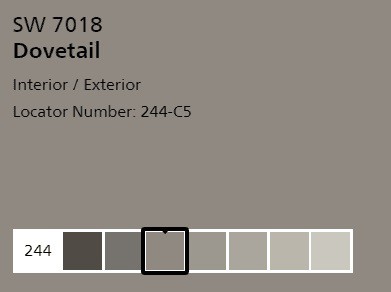 Sherwin Williams Dovetail 7018
Dovetail is a great charcoal gray with a hint of a blue undertone. It is a dark almost masculine color that makes your whites really pop. I used Dovetail for all the interior doors in my home. This Sherwin Williams gray is certainly darker than some of the other grays I have mentioned.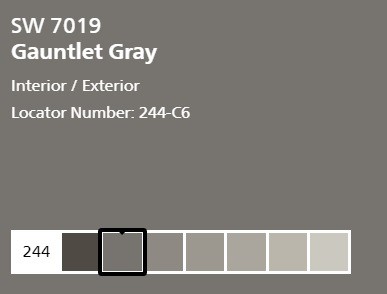 Sherwin Williams Gauntlet Gray 7019
Gauntlet Gray is a deep gray that has more brown-taupe undertones than black. Gauntlet gray works great as an exterior paint color and also works well for cabinetry, wainscot, and trim. With it being a darker gray, it's a great color to use on an accent wall in a room with a lot of natural light. If you're looking for a gray charcoal color Gauntlet gray could be the winner.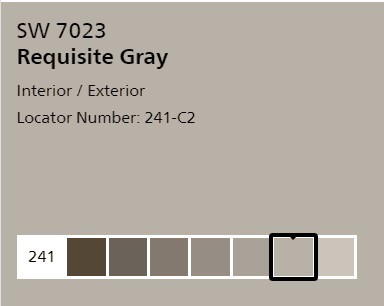 Sherwin Williams Requisite Gray 7023
Requisite Gray is a lovely medium tone Sherwin Williams grey paint color. It has a nice mix of warm and cool undertones, not too green and not too purple. This makes Requisite gray a phenomenal choice, working well in almost any home. This is a very sophisticated clean color.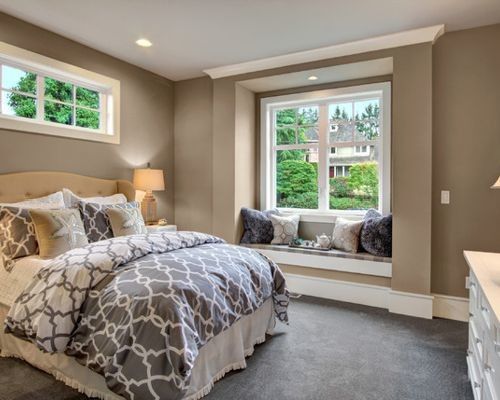 SHOP THIS BEDROOM LOOK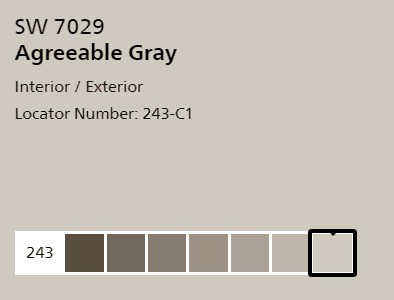 Sherwin Williams Agreeable Gray 7029
Agreeable gray has a brown/ slightly taupe undertone. The brown undertone keeps it on the warm side, not allowing it looks too cool. As the perfect greige, this color is an effortless neutral that brightens a space providing warmth and blending seamlessly with almost any color palette. Agreeable Gray is one of the most popular Sherwin Williams grays. It's a definite go-to neutral for many people and it's another gray paint color I always suggest to customers.
If Agreeable Gray is a bit too cool for you, consider checking out the warmer Accessible Beige. Don't be fooled by its name either, Accessible Beige has a little bit of gray in it and can be considered a greige.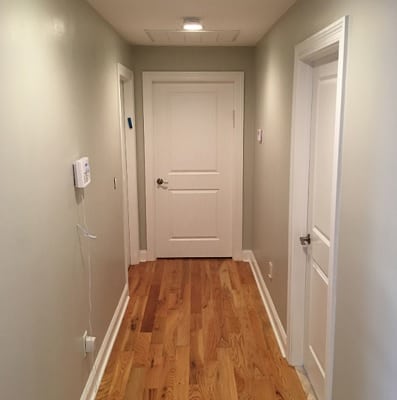 Grab these amazing painting tools! They will only make your life easier!
Sherwin Williams Worldly Gray 7043
Worldly Gray is quite a soft color. It has brown and green undertones that give the paint color a subtle greige feel to it. Worldly Gray can look more like a greige or gray depending on what's going on in your space, giving a room a soft look to it.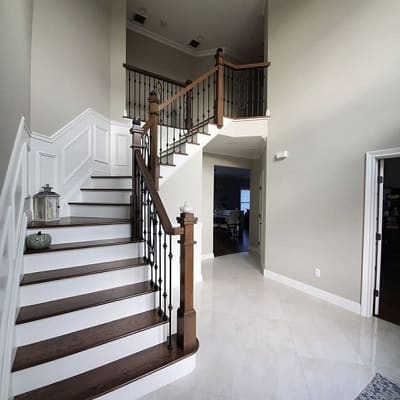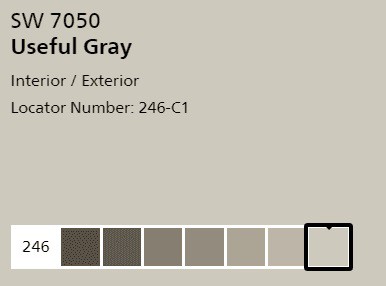 Sherwin Williams Useful Gray 7050
Useful Gray is a warm and sophisticated neutral color with beige undertones. This gray brings the perfect amount of warmth if you love gray, but are not fond of the coolness some gray paint colors can have. Pairing Useful Gray with an off white, and deep espresso brown will give you that classic and timeless pallet, working well with several decorating styles.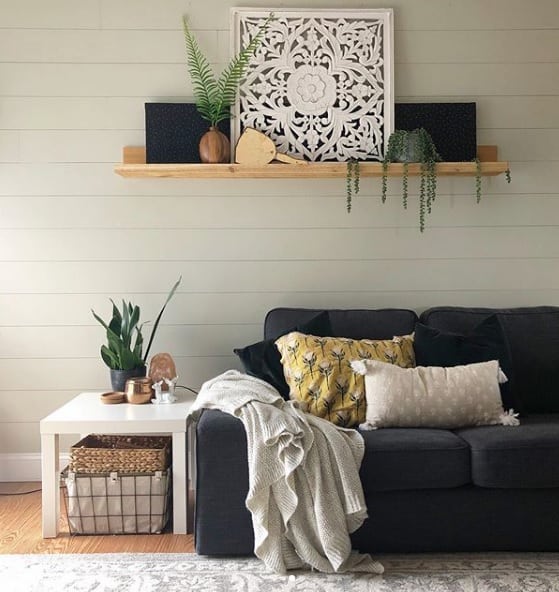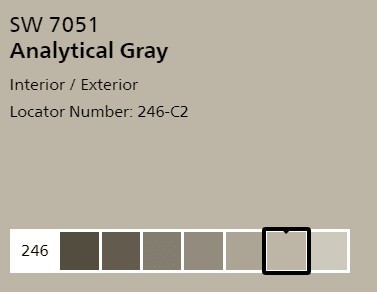 Sherwin Williams Analytical Gray 7051
Analytical Gray is mildly similar to Useful Gray but with a certain depth to it. Both colors are light and warm with beige standing out to be dominant. Analytical Gray is a fantastic neutral color, beige mixed with just the right amount of gray.
Photo by SAB Homes LLC – Browse dining room photos
Need a trim color to go with one of these gorgeous SW grays? Check out the 8 Best White Paint Colors for Trim & Baseboards.
Looking For More Paint Colors?
---
KEEP TRACK OF YOUR PAINT COLORS
Are you looking for a way to keep track of all the paint colors in your home? Have you ever had to touch up some paint in your home and you forgot what the paint color was? It's like you are playing the guessing game, what color, paint, finish, and brand. It's completely frustrating! I have the perfect solution to keep your paint colors all in one place. My simple paint color tracker can keep you and your paint colors organized!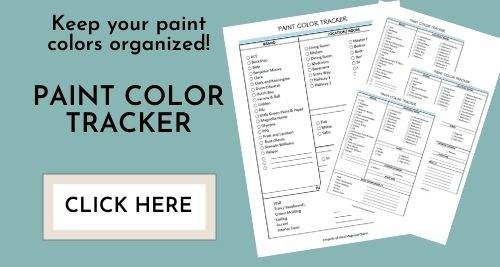 ---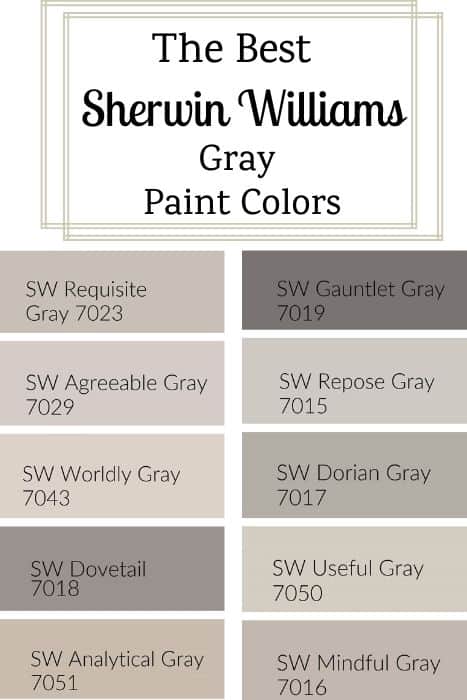 RECAP- THE BEST SHERWIN WILLIAMS GRAY PAINT COLORS
Here's your quick list of the absolute best gray paint color from Sherwin Williams.
Repose Gray
Mindful Gray
Dorian Gray
Dovetail
Gauntlet
Requisite Gray
Agreeable Gray
Worldly Gray
Useful Gray
Analytical Gray
Use Samplize Peel & Stick Paint Samples for a mess-free way to test paint colors!
Every space is different. My biggest recommendation is to pick 3 Sherwin Williams gray paint colors you are drawn to, get samples, and paint swatches in the rooms you want to paint.
Don't paint small dinky swatches either.
I'm talking big, large, monster swatches so you can actually see the color. Then live with them for a few days checking the swatches in different lighting. You want to make sure you are covering all bases before choosing your perfect gray.
READ MORE:HOW TO TEST PAINT COLORS
No matter the gray you choose, finding balance is key. Bringing in texture and warmth with your decor pieces such as, fabric, wood, and fixtures will help make the room not feel cold and bleak.
---
Looking for an easier way to swatch paint colors? Try Samplize Peel & Stick paint samples. These peel & stick paint samples let you test a paint color in all different areas of a room. You know how I feel about testing paint colors in all lighting situations. And the best part about Samplize? They are mess-free! Check them out for yourself, you won't be disappointed.

TRY SAMPLIZE NOW

READ MORE: 14 PAINTING MISTAKES DO-IT-YOURSELFERS MAKE
---
Before you go, Grab your FREE Interior Painting Checklist!
SUBSCRIBE TO MY EMAIL LIST AND GET A FREE COPY OF MY INTERIOR PAINTING CHECKLIST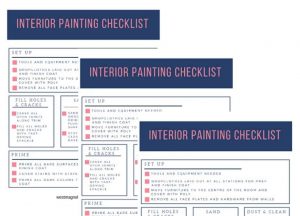 Want more paint color options? Grab a paint fan deck and find your perfect color!
Planning on tackling a painting project on your own? Use these tips to help you paint your room like a pro.
Don't forget your tools and accessories!
Drop clothes are a must for any painting project. Paint is messy! Save yourself the time and hassle of unnecessary cleanup by using drop clothes. You'll be happy you did.
A high quality paint brush will go a long way. Same goes for paint rollers.You want to use tools that will work with you, making your painting job easier.
Sours: https://westmagnoliacharm.com/best-sherwin-williams-gray-paint-colors/blog/
Hi
Let me start by saying that I am colorblind, so choosing the proper gray wall color for my kitchen is driving me crazy!!! My cabinets are painted BM Balboa Mist, countertops are Cambria Brittannica, backsplash is white subway. Medium tone wood floors. After approximately 10 color samples I think SW Worldly Gray is my favorite, unless somebody has another suggestion ! My kitchen doesn't get a ton of light so I worry about it being to dark, I definitely don't want it to look dark. Any suggestions?
Thank you,
Lisa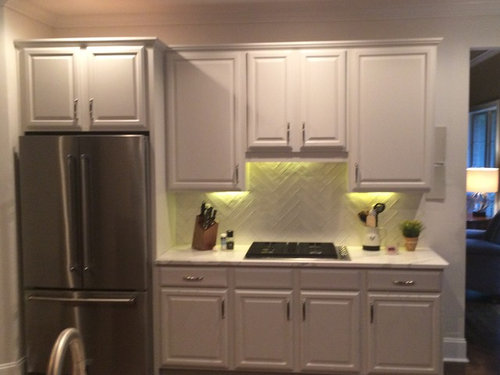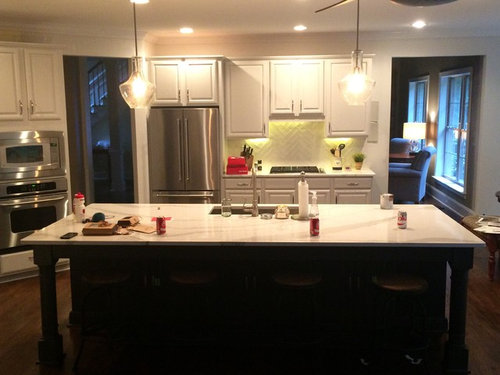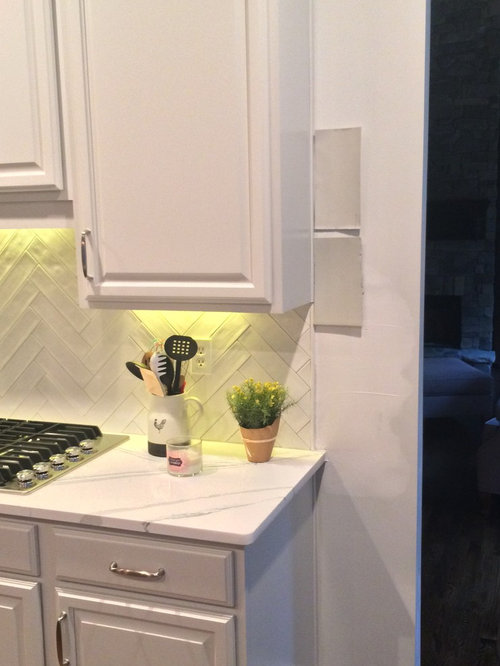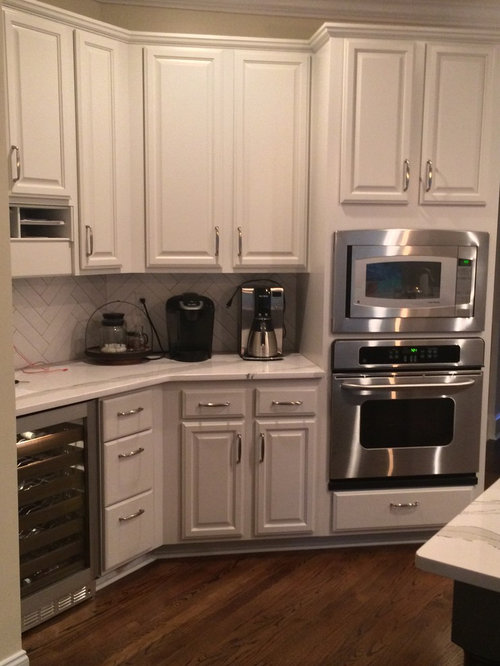 Sours: https://www.houzz.com/discussions/4661373/struggling-to-find-the-proper-gray
Warm vs. Cool Grays in Art
10 Best Gray Paint Colors by Sherwin-Williams
Looking to paint a room, cabinets or doors gray? When it comes to finding the perfect shade there are hundreds of pale grays, dark gray, and darker shades of greige. It can be overwhelming to narrow down! Natural light plays a big role in how a color will look, sheen of the paint, the size of the room, and what furniture you have in the space.
I spent hours researching the most popular Sherwin-Williams gray paints and narrowed it down to ten favorites. Below I share information about each paint color, swatches of each paint color, and the colors in rooms and some on cabinets.
The goal of this article is to help you narrow down which paint color would work well for your home. While I worked hard to capture the swatches' true color, the swatches below will vary some from the actual paint colors. Please visit your local paint store for paint samples before making your final decision!
Quick Tip: This article includes the RGB and LRV value for each paint color. RGB represents how much Red, Green, and Blue is in each paint color. On the LRV scale, O absorbs all light (black) and 100 reflects all light (white).
SW Agreeable Gray is a very popular color choice and is a warm shade of light greige. If you are deciding between this color and Repose Gray, Agreeable Gray is the warmer color between the two.
R: 209 G: 203 B: 193 LRV: 60
below image source of Agreeable Gray in nursery: Living Letter Home
below image source of Agreeable Gray in dining room: Green with Decor
SW Repose Gray is another popular color choice in the greige category, but a bit cooler than Agreeable Gray. It was a pick for the Pottery Barn Kids - Fall/Winter 2019 collection.
R: 204 G: 201 B: 192 LRV: 58
below image source of Repose Gray: Rain on a Tin Roof
below image source of Repose Gray on cabinets: Table & Hearth
This color is a mid-tone cool gray with a slight blue undertone. SW Light French Gray is in the Historic Color Collection and is a good neutral option for interiors and exteriors.
R: 194 G: 192 B: 187 LRV: 53
below image source of Light French Gray: Jennifer Allwood
SW Mindful Gray is a shade darker than Repose Gray and a shade lighter than Dorian Gray. It stays on the light side of a mid-tone gray, and shows beautifully against white trim and white furniture. This gray has a touch more red than green and blue, but is overall neutral.
R: 188 G: 183 B: 173 LRV: 48
below image source of Mindful Gray in bedroom: Sonya Barker
below image source of Mindful Gray on cabinets: Evolution of Style
SW Amazing Gray is a warm gray a shade darker than Worldly Gray. This color shows up well against white trim and is a solid choice for interiors and exteriors.
R: 190 G: 181 B: 169 LRV: 47
below image source of Amazing Gray: Dimples and Tangles
SW Dorian Gray is a mid-tone gray one shade darker than Mindful Gray. Its greige tone is a popular color choice for cabinets and doors. Included in the PBteen Collection - Fall/Winter 2019
R: 172 G: 167 B: 158 LRV: 39
below image source of Dorian Gray: Maison de Pax (visit link for more office pictures)
below image source of Dorian Gray on cabinets: Pink Peppermint Design
SW Worldly Gray is a light warm gray, a shade lighter than Amazing Gray. It is a similar color to Agreeable Gray with a little more green in it.
R: 206 G: 198 B: 187 LRV: 57
below image source of Worldly Gray in office: Atta Girl Says
SW Anew Gray is a shade darker than Agreeable Gray and is between beige and gray (basically a warm greige). This color gives good contrast against white trim and is a good option for cabinetry.
R: 191 G: 182 B: 170 LRV: 47
below image source of Anew Gray on cabinets: Evolution of Style
SW Comfort Gray is in the green family one shade darker than Sea Salt. I selected this color for its blue green vibe perfect for coastal decor.
R: 190 G: 195 B: 187 LRV: 54
below image source of Comfort Gray: Sand & Sisal
below image source of Comfort Gray: Home Stories A to Z
SW Online is a good cool neutral paint option. This color can show blue in some light and pairs well with cool or warm-toned furniture.
R: 176 G: 181 B: 181 LRV: 45
below image source of Online: Charleston Crafted
This article was written to help you to narrow down the right color choice for your home--whether it is the perfect greige, a light gray, or in the neutral grays family. Gray paint can go warm or cool, and how it looks on a wall or cabinets will vary depending on how much light you get in a room.
Have you painted your home with any of these colors or have a favorite?
Sours: https://www.tagandtibby.com/blog/10-best-gray-paint-colors-by-sherwin-williams
Gray paint proper
Description and conversion results of color Sherwin-Williams 6003, Proper Gray
It is a bright gray color having an approximate luminance of 69%. It has a hue value of 22° indicating that this is a warm color.
Buy paint matching Sherwin-Williams 6003, Proper Gray
Do you want paint that matches this color? Visit our partner MyPerfectColor.com to .
If you would like paint of another specific color, you can also order a there.
Conversion results
The following list contains the conversion results of color Sherwin-Williams 6003, Proper Gray to RGB, hexadecimal, HSL, HSV, Lab and XYZ colorspaces: each format represents the same color.
The hexadecimal, RGB and HSL values can be used in CSS files to define colors of different objects. Select a value easily by clicking on it!
Similar RAL, Pantone and Sherwin-Williams colors
The most important note: in real life paints might have a different shade compared to as they appear on your display. You shall always consult and double-check colors with a professional paint provider before you order.
The following list contains the nearest matching standard colors. The left hexagon is the reference, the right one is the matched color. For each color there is a link to our partner MyPerfectColor.com, where you can buy paints of the corresponding colors.
PANTONE and other Pantone, Inc. trademarks are the property of Pantone, Inc., Sherwin-Williams colors are property of The Sherwin-Williams Company.
Tints, shades and tones
Tints, shades and tones are generated from the base color by adding white, black and gray paint to it respectively. The process results a harmonic color scale.
You can open any color on a new page by clicking on the desired hexagon.
Tints
These are the color variants which are generated by adding white color to the base Sherwin-Williams 6003, Proper Gray color. This process results a scale from a bright gray color to white. The warmness of the color remains the same as it gets brigther and brighter.
This color scale contains similar colors to Gray (X11 Gray), Silver, Pale Silver, Silver (Crayola), Light Gray, Timberwolf, Gainsboro, Platinum, Cultured, Isabelline, Snow and White.
Shades
These are the color variants which are generated by adding black color to the base Sherwin-Williams 6003, Proper Gray color. This process results a scale from a bright gray color to black. The warmness of the color remains the same as it gets darker and darker.
This color scale contains similar colors to Gray (Web), Sonic Silver, Battleship Grey, Old Silver, Davy's Grey, Granite Gray, Dim Gray, Dark Liver, Jet, Onyx, Black Olive, Outer Space (Crayola), Eerie Black, Black Chocolate, Raisin Black and Smoky Black.
Tones
These are the color variants which are generated by adding gray color to the base Sherwin-Williams 6003, Proper Gray color. This process results a scale from a bright gray color to gray. The warmness of the color remains the same as it gets grayer and grayer.
This color scale contains similar colors to Quick Silver, Silver Chalice, Silver (Metallic) and Spanish Gray.
Color schemes and palettes
Color schemes represent a set of colors creating a harmonic and aesthetic feeling. Color schemes are generated by choosing colors around the color wheel.
We can talk about monochromatic, complementary, triadic and tetradic color schemes, choosing one, two, three or four colors around the color wheel respectively. In the following tables these color schemes are present.
Monochromatic
The monochromatic scale is generated by choosing colors on the color wheel near to the base color. As the colors of the monochromatic scale are close to each other, they create a harmonic feeling.
This color scale contains warm and cold colors. There are variants of gray and orange colors in the above items, which contain similar colors to Dark Liver, Davy's Grey, Silver (Metallic), Silver Chalice, Quick Silver and Black Olive.
Complementary
The complementary scale is generated by choosing the color on the opposite side on the color wheel relative to the base color. This results in slight vibrating tension between the complementary colors.
This color scale contains warm and cold colors. There are variants of orange, gray and azure colors in the above items, which contain similar colors to Jet, Onyx, Middle Grey, Battleship Grey, Timberwolf, Light Gray, Gray (Web), Old Silver and Gainsboro.
Triadic
The triadic scale is generated by choosing two colors on the color wheel relative to the base color. This combines the slight vibrating tension and the harmonic feeling between the triadic colors.
There are variants of the gray color in the above items, which contain similar colors to Dark Liver, Dark Lava, Silver Chalice, Quick Silver, Davy's Grey, Silver (Metallic), Black Olive and Onyx.
Tetradic
The tetradic scale is generated by choosing three colors on the color wheel relative to the base color. This combination covers the whole color wheel containing both the complementary and harmonic colors of the base color.
This color scale contains warm and cold colors. There are variants of gray and azure colors in the above items, which contain similar colors to Dark Liver, Dark Lava, Silver Chalice, Quick Silver, Black Olive, Onyx, Charcoal, Davy's Grey and Silver (Metallic).
If you want to have a more detailed control of the colors in the schemes, have a look at the Spektran application too!
Link this page
You can link and share this page in multiple ways according to the color format you would like to use.
About
Pantone | RAL | Sherwin-Williams
Spektran application
Link to privacy policy | © 2020 – Zoltán Fegyver | [email protected]
Sours: https://spektran.com
Warm vs. Cool Grays in Art
Top 10 Expert-Recommended Gray Paint Colors, Plus How to Pick the Best Shade
Gray continues to top the list of popular paint colors for homeowners, and for a good reason. Whether cool, warm, light, or bold, grays of all tones and intensities provide a fresh backdrop for decor and coordinate beautifully with tile, countertops, furnishings, and art. Although this crisp neutral is highly versatile, gray is one of the most challenging colors to select due to its shifting undertones and sensitivity to natural light levels. Going gray seems simple enough at the outset, but sample paint chips and the finished result often vary greatly. Sometimes previously unseen, warm, cool, green, or blue tones can surface after gray paint is on the wall. To help you choose the best gray paint color for your space, take these essential factors into consideration.
How to Choose Gray Paint Colors
Before you pick up a gallon of paint, take into consideration these tips for choosing a shade of gray.
Consider Undertones and Lighting
To make the gray paint selection process easier, consider your paint's undertones and test the shade before committing. Undertones are the warm or cool colors added to paint to provide complexity and nuance. While they might not jump out at you initially, they often make a surprise appearance on the wall.
"The key to selecting the right gray is to focus more on the undertone of the color and the lighting in the space rather than the chip itself," says Cyndy Aldred, the blogger behind The Creativity Exchange. "In darker rooms, grays take on a warmer tone and transform the atmosphere." She also notes that if a room has an abundance of artificial lighting, gray walls can shift and appear green to the eye.
Match Decor and Flooring
If you're designing a space around existing furniture and flooring materials, these elements can draw out hidden colors, too. To ensure a successful result, coordinate gray paint undertones to your interior finishings, suggests Sue Wadden, director of color marketing at Sherwin-Williams. "It's important to consider whether the decor in the room is mostly warm or cool, and match the undertones accordingly," she says.
In areas with lots of wood elements, such as kitchens, tread carefully when choosing gray paint colors with greenish notes. "Be mindful of the other aspects of the room, such as furniture, cabinets, and flooring," Wadden says. "The green undertones in gray look very prominent when paired with wood."
Best Light-Gray Paint Colors
We asked designers and paint experts to share their picks for the best light-gray paint colors. These are the shades they turn to again and again for kitchens, living areas, bedrooms, and more.
grey and white tile kitchen with stools
Credit: Courtesy of reDesign Home
Agreeable Gray SW 7029, Sherwin-Williams
Chicago-based interior designer Alessia Loffredo of reDesign Home selected Agreeable Gray by Sherwin-Williams for the cabinetry in her client's light-filled kitchen. "We were looking for a light accent that would coordinate with the marble and limestone flooring, one that needed to perform rain or shine," she says. "Agreeable Gray checked all of the boxes for this space."
Wadden selected this color as a favorite, too, stating that Agreeable Gray is Sherwin-Williams's most popular color. "It's the perfect hue for any living space, whether it be a family room or bedroom, as it acts as a neutral backdrop," she says. "This gray is less cool than others, which bodes well for the resurgence of warmer hues and beiges that we're seeing."
light grey kitchen and couch
Credit: Courtesy of Light and Dwell
Naturel SW 7542, Sherwin-Williams
After a long search for the perfect fit, Oregon-based designer Molly Kidd of Light and Dwell chose Naturel by Sherwin-Williams for her own kitchen cabinetry. "This one has all the things I love in a gray," she says. "It's soothing, not too blue or too taupe, and it brings warmth to the space." 
Related: 15 Soothing Paint Colors to Try Now, According to Designers
white kitchen and dining room
Credit: Poppi Photography
Classic Gray OC-23, Benjamin Moore
Krissy Peterson, an interior designer based in Redmond, Washington, believes that Classic Gray by Benjamin Moore is the perfect neutral. "Classic Gray is one of those amazing colors that adapts to its surroundings, which makes it really transitional," she says. "I love that it doesn't have undertones that can turn it too purple or pink. It's a great basic gray that can go a little greige to coordinate with warmer colors."
Gray Owl 2137-60, Benjamin Moore
Gray Owl by Benjamin Moore gets the vote of interior designer Ariel Okin, based in New York City. "Gray Owl is a beautiful true gray through and through. It's not too green and not too blue, and it hits the right balance between warm and cool," she says. "I particularly like it in bedrooms for a clean and monochromatic palette of creams and grays."
Related: Standout Bedroom Paint Color Ideas for a Space That's Uniquely Yours
grey kitchen cabinets and oven
Credit: Courtesy of BANDD Design
Anonymous SW 7046, Sherwin-Williams
Sara Barney of Austin, Texas-based BANDD Design chose Anonymous by Sherwin-Williams as her go-to gray paint color. "I love this shade of gray because it adds the perfect touch of color while also keeping the room bright and sleek," she says. "We wanted to keep this kitchen neutral for the most part since we incorporated copper statement pieces throughout. This color was a perfect option to keep it looking fresh and modern."
Kitchen with bar seating and white cabinets
Credit: James Nathan Schroder
Mantra SW 9631, Sherwin-Williams
For a more unconventional option, Wadden suggests a blue-green gray called Mantra for its calming qualities. A new color from Sherwin-Williams, this gray paint offers relaxing, cool undertones. "Mantra is an ethereal blue-gray that's reminiscent of a soft, efflorescent sky," she says. "It relaxes me just by thinking about it!"
Sours: https://www.bhg.com/decorating/color/paint/gray-paint-colors/
Now discussing:
.
928
929
930
931
932